Can You Eat CashewFruits? What is Cashew Fruits? What is Cashew Taste? YES! Cashew Apple Edible, look like a pear but is the fruit that emerges from the more well-known cashew nut. The cashew fruit is used for curries, chutneys, jams, vinegar, liquors, and candy… and it's expanding year by year. This article is all about cashew fruit. It is an exotic fruit, which possesses several health benefits and is widely used in cooking. This article provides a detailed guide on cashew fruit, its health benefits, availability, and more.
What Is Cashew Fruit?
Have you ever eaten cashew fruit? It's a pretty rare treat, and most people aren't even aware it exists. In fact, most people have never heard of cashew fruit. However, if you're addicted to cashews, you may want to give this fruit a try. Not many people do, but it's an amazing fruit that you should familiarize yourself with. The cashew fruit (known as cashew apples) is a popular type of tropical fruit that belongs to a palm tree species known as Anacardiaceae. It is native to Brazil, West Africa, Mozambique, and Guyana, but it can be found growing naturally in parts of Asia and South America as well. The cashew fruit is oval or pear-shaped, ranging in size from 2 to 10 cm, and has red, yellow, and orange color, with shiny smooth skin. They are edible, taste good and it has a fibrous texture. Cashew fruits are technically not real apples, but rather are the swollen stalk of the cashew flower. The fruits contain a single seed, which is the cashew nut. The fruit is harvested by hand and then processed to remove the outer skin and the cashew nut. The fruit is then dried and used to make various products, such as juices, jams, and sauces.
The Cashew Fruits are the apples of the cashew tree to which the raw cashew nut is attached. The top end of the cashew fruit is attached to the cashew tree stem. The bottom end of the cashew fruit attaches to the cashew nut, which is encased in a shell. In botanical terms, cashew fruit is an accessory fruit that grows on the cashew seed (the raw cashew nut). The cashew fruits are juicy, lightly flavored, and sour, with a lot of vitamin C, iron, phosphorous, and calcium…
7 Main Characteristics Of The Cashew Fruits:
1. Cashew fruit is a type of fruit that grows on the cashew tree.
2. A tropical tree that is native to Brazil.
4. Good source of vitamins and minerals.
5. Good source of antioxidants and is a healthy snack choice.
6. Can be eaten fresh or used in recipes.
7. Healthy and nutritious fruit that is a good addition to a healthy diet.
The Cashew Fruit contains:
Cashew fruit is rich in vitamins A, B, and C, minerals like selenium, magnesium, copper, iron, phosphorous, zinc, and fatty acids. The cashew apple contains 0.18% protein, 0.05% fat, 7.3% carbohydrates, and 91.4% water.
90 % is the cashew fruit.
10 % is the raw cashew nut.
=> Related Article: Why Are Cashew Nuts Kernel So Expensive?
Can Cashew Fruits be Edible?
YES! Cashew Fruit Edible! The Fruit cashew can also be eaten fresh, in West Africa, cashew apples are usually plucked off a tree and eaten on the spot it's sweet but slightly astringent. Moreover, cashew fruits are used in a variety of ways for example including curries, chutneys, jams, vinegar, liquors, Candy, Syrup, and Juice…, and it's more popular year by year. Before consuming your cashew fruit, you should wash it well to remove any dirt or debris. You can then cut it into small pieces or slices and remove the seed before eating it. Cashew fruit can be eaten on its own, added to salads, or used as a topping for pancakes and other desserts. It also can be used to make jams and jellies. Enjoy your cashew fruit and all of its health benefits!
Can be eaten raw or cooked
Can be eaten as is or in desserts
Excellent source of vitamins.
Not only tasty but nutritious
Simple to used and cook
=> Related article: What Is The Difference Between Raw Cashew Nuts And Cashew Kernels?
What is Cashew Fruit Taste?
what do cashew apples taste like? The cashew fruit has waxy skin and a crisp, watery texture that resembles a bell pepper and the taste is sweet but slightly astringent! The flesh of cashew fruit is fibrous and cottony, sometimes yellow or orange, and its pulp is juicy, sweet, and slightly dry. Almost people choose to chew the fruit for its juice and then spit out the tough, stringy flesh. Cashew fruit offers a unique taste and texture that is unlike other fruits. It has a unique flavor that is sweet and tart, and can be used in a variety of dishes.
Benefits Of Cashew Fruits?
Cashew fruit has many nutritional benefits. It is a great source of Vitamin C and Vitamin B and provides essential minerals such as calcium, iron, magnesium, and zinc. Cashew apples are a rich source of antioxidants, which help protect the body against cell damage and reduce the risk of certain diseases. The fruit is also known to boost immunity, improve digestion, and reduce inflammation. Its nutritional benefits make it a great addition to any healthy diet.
TABLE 1: Nutrients contained in Cashew Fruits including
| | |
| --- | --- |
| Nutrients | |
| Fats | 0.3 grams |
| Proteins | 0.88 grams |
| Carbohydrate | 0.86 grams |
| Fructose | 7.74 grams |
| Fiber | 3.56 grams |
| Ash | 0.44 grams |
| Canxi | 0.03 mg |
| Phospho | 0.01 mg |
| Fe | 0.3 mg |
| Vitamin A | 0.09 mg |
| Vitamin B | 0.02 mg |
| Vitamin C | 261.5 mg |
| Niacia | 0.13 – 0.15 mg |
| Tanin | 0.34 – 0.55 grams |
TABLE 2: Compare the Vitamin Content of Cashews with other fruits
| | | | | |
| --- | --- | --- | --- | --- |
| | Vitamin B1 | Vitamin B2 | Vitamin C | Vitamin P |
| Cashew | – | 98.75 | 239.56 | 11 |
| Pineapple | 80 | 20 | 24 | 11 |
| Avocado | 120 | 150 | 16 | 38 |
| Banana | 90 | 60 | 10 | 28 |
| Lemon | 40 | Vết | 45 | 10 |
| Grapefruit | 40 | 20 | 40 | – |
| Mandarine | 70 | 30 | 31 | 23 |
| Orange | 80 | 30.9 | 49 | 23 |
Is Cashew Fruit Poisonous and what side effects of cashew fruit?
Eating Fresh cashew fruit is not known! Because Cashew Fruit Maybe Poisonous! We Have 2 Biggest Problems when consuming Cashew Fruit are:
Problem 1: The cashew fruit is in the plant family Anacardiaceae. This is the same family as mango, and also poison oak, poison ivy, and poison sumac. All of these mentioned plants produce a very small chemical called urushiol. This chemical is what causes the poison ivy, oak, and sumac rashes. Insensitive persons, this rash can be quite serious.
Problem 2: The cashew fruit is very easily bruised, the fruit is collected after it falls to the ground, it may be bruised and the juice ooze out, resulting in the cashew fruit getting spoiled faster, it's not good for your health. Fresh cashew fruit only keeps for 24 hours at room temperature. In the refrigerator, the fruit will keep for a maximum of two weeks. Keep cashew apples in a polyethylene bag for best results. That is why the transporting of cashew fruit is very difficult and costly. So they are usually only consumed locally.
Overall, cashew apples are a nutritious and delicious source of vitamins and minerals, but it is important to be aware of the potential risks of eating them in too large of an amount. Eating the recommended serving size of cashew apples is the best way to enjoy them without any negative health consequences.
=>Related Article: Side Effects Of Eating Too Many Cashew Nut Kernels | Kimmy Farm
Medicinal Value of Cashew Apples
Cashew apples are a good source of iron, phosphorous, and calcium, and have five times the vitamin C of an orange. Populations throughout the world have extolled the health benefits of cashew apples for centuries. According to the "Encyclopedia of Fruit and Nuts," Cubans eat fruits to treat dysentery and sore throat. European civilizations ate cashew apples to combat fever, sweeten the breath and maintain stomach health.
In the Amazon, tribes use cashew apple juice to smooth influenza and treat warts. Other forms of traditional medicine prescribe cashew apple and bark for diarrhea. The proteins also assist with skin rejuvenation and combat premature aging. Traditionally, scalp and hair treatments use juice as a vital ingredient. The nutshell liquid is renowned for its acid capable of preventing tooth abscesses. Some groups use cashew apple seeds as a snakebite antivenom.
How To Select and Store Cashew Fruits?
If you're looking to buy and store your own cashew fruit at home to eat, it's important to select the right high quality-fruit. Look for cashew apples that have a bright, uniform color and are firm to the touch. Avoid any fruits that are soft, rotten, or have a moldy smell. Once you've chosen the right cashew fruit, you can store it in your refrigerator for up to 1 – 2 weeks. To keep the cashew fruit from drying out, place it in a plastic bag with some air holes.
Where Can Find Cashew Fruits?
The cashews are now of pan-tropical distribution and is grown commercially in many tropical areas of the world, including East Africa, Southeast Asia, India, and Australia, with India, Côte d'Ivoire, Benin, Nigeria, Vietnam,… currently the leading producers. Since cashew requires a frost-free tropical climate, planting in Vietnam is a huge growth area like Binh Phuoc, Dong Nai, Binh Thuan Ninh Thuan Khanh, Kon Tum, Daklak Lam Dong… Cashew trees are a valuable crop for many countries, and nuts and fruits are a major source of nutrition and income for many communities.
Top Country Growing Cashew Trees:
India,
Côte d'Ivoire,
Benin,
Nigeria,
Vietnam,
Cambodia
Ivory Coast
Tanzania
Guinea-Bissau
Indonesia
Ghana
Kenya
….
Viet Nam
The cashew Trees is usually only grown in the southern provinces of Vietnam, especially in the Central Highlands, and Southeast, and have a few in the West. The major cashew-growing & producing states of Vietnam are Binh Phuoc, Dong Nai, Binh Thuan, Gia Lai, Kon tum, and Dak Lak… where the soil & climate is most suitable for them.
Cashew tree growing zone In Viet Nam:
Binh Phuoc
Dong Nai
Binh Thuan
Gia Lai
Kon Tum
Dak Lak…
…
=> For More Info: Where Are Cashew Nut Tree Grown In Vietnam?
India
India is the largest producer of raw cashew nuts in the world with 1.01 million ha area under cultivation and 0.75 million tons production in 2013. The area under RCN has been increasing consistently year after year. From 1961, the cashew cultivation area in India has increased at a growth rate of 3.04 percent
The Major Cashew Nut Growing Area In India:
Andhra Pradesh: Srikakulam, Visakhapatnam, East Godavari, West Godavari, Khammam, Vizianagaram
Chhatti Sgarh: Bastar region, Raigarh
Goa: North and South Goa
Gujarat: Valsad
Jharkhand: East and West Singhbhum, Saraikela, Jamtara, Pakur, Dumka, Deoghar.
…
=> More Info: Top 15 The Major Cashew Nut Growing Area In India
Tanzania
The total planted area with cashew trees in Tanzania Mainland was 695,683 ha, About 90 percent of the area planted with cashew nuts is found in three regions of Mtwara, Lindi, and Pwani. Mtwara Region (327,281 ha; 47.0 percent) had the largest area planted with cashew nuts, followed by Lindi (207,951 ha. 29.9 percent) and Pwani (91,815 ha; 13.2 percent).
The major cashew growing area in Tanzania:
Lindi
Ruvuma
Mtwara
Pwani
Cambodia
Currently, according to the latest report by the Ministry of Agriculture, the cashew area of ​​Cambodia was 258,984 ha in 2020. The harvested area in 2021 will reach 162,294 ha and the average yield is 1.49 tons/ha. Kampong Thom, Kampong Cham, and Ratanakiri are the provinces with the largest cashew growing area in Cambodia, respectively accounting for 27%, 18%, and 17% of the cashew growing area in this country. According to the Cashew Association of Cambodia. Cashew Area In Cambodia in 2021:
Kampong Thom Province: 90,959 hectares (has the largest cashew plantation)
Kratie Province: 47,858 hectares.
Ratanakiri Province: 30,459 hectares
Kampong Cham Province: 24,364 hectares
Siem Reap Province: 22, 305 hectares
Preah Vihear Province: 16,971 hectares
…
=> More Info: 85% of Cambodia's Raw Cashew is Exported to Vietnam
What Happen With The Cashew Fruit When The Nut Harvested?
In the past, cashew fruits were often considered as a waste, only the Raw Cashew nut (RCN) and Cashew Kernels are being used as commercial products in the cashew nuts industry. But today, the cashew fruit has a bigger market, used in a variety of ways for example include curries, chutneys, jams, vinegar, liquors, candy… and it's expanding year by year.
Cashew Fruits Used For:
Can be eaten fresh
Cooked In Curries
Made Chutneys
Made Jams (Dulce de Cajuil)
Fermented Into Vinegar
Fermented Into Liquors (Alcoholic drink, Cashew Feni)
Made Candy (Cajun candy)
The Anacardium compound
Cashew Fruit Can Be Eaten Fresh
The Fruit cashew can also be eaten fresh, in West Africa, cashew apples are usually plucked off a tree and eaten on the spot it's sweet but slightly astringent. => Related article: https://kimmyfarm.com/en/which-parts-of-cashew-apples-are-usable
Cashew Fruits Use to Make Cashew Alcohol
In some countries that have large growing cashew, they often use the fruit to make a cashew Alcohol known as cashew Feni (alcohol from cashew fruit). It's distilled exclusively from the pure fermented juice of cashew apples, without the addition of any extraneous matter. The juice of the cashew fruits is processed through fermentation into a wine with 6 – 12 percent alcohol content, or into more concentrated spirits. Cashew Feni is a really strong country liquor, it's famous for bringing many benefits to health. The fibrous pulp obtained after extracting the juice from the cashew apple can be used as animal feed or dried and processed into diet fiber biscuits
Cashew Fruits Use to Make Candy
In the Dominican Republic, The cashew Fruit is used as part of a popular candy paste that is mixed with dulce de leche, (milk curds cooked with sugar to make a candy milk paste) – Cajuil candy. The candy that is made from it is popular with tourists so almost all production of cashew fruit in the Dominican Republic goes for that.
Cashew Fruit Use to Make Cashew Jam
Cashew Fruit Jam (Known as Dulce de Cajuil) is a dessert treasured by Dominicans and a must-bring-back item from road trips. Today Dulce de Cajuil is served by many famous restaurants as an expensive dessert
Use to Make Non-Alcoholic Drinks
The cashew apple is pulped by grating or pounding and the juice is pressed out and strained. Cashew juice is very often mixed with other fruit juices and syrup. In Goa, they use cashews to make syrup as a welcome drink at hotels and eco-tourism centers.
Anacardium Compound
The Anacardium compound of the cashew fruit is used to treat dermatological disorders.
Raw Cashews Nuts (Known as RCN) is a kind of nuts that attach to cashew fruits, a legume grown in the tropical regions of Central and South America. The word cashew comes from a word in Sanskrit meaning "cashew apple". Cashews nuts are rich in nutrients, containing: magnesium, potassium, copper, zinc, vitamins A, B, and E, and folic acid. They are also abundant in antioxidants like vitamins C and E.
All parts of the raw cashew nuts are usable:
Cashew kernels – are used as the main commercial product in the cashew industry.
The cashew shell – are used as a by-product in the cashew industry for making CNSL (known as: Cashew Nut Shell Liquid).
The cashew testa – are used as a by-product in the cashew industry for making Animal feed.
Cashew Kernels:
Cashew kernels are used as the main commercial product in the cashew industry. They are an incredibly healthful and delicious food with a delicious buttery flavor have a good flavor and style to be used in the public method of the roasted salted, honeyed cashews, salted roasted cashews, flavoring cashews, wasabi seeds… or processed by salting, sugaring, flavoring, roasted, deep-fried, or industrially processed into cheese or nut butter…
10 Cashew Products That We Love – Cashew Products List:
Cashew Cookies
Cashew Cheese
Cashew Cream
Cashew Kernels Oil
Cashew Flour
Toasted Cashew
Cashew Shell:
Cashew shell (Known as cashew shell, hard shell of cashew nut) is the hard outer shell of the raw cashew nut. In the past, cashew nut shells were considered by many to be toxic waste products in the cashew nut processing industry, they were often buried in the ground causing environmental pollution. Today, the cashew shell has become a new source of raw materials for oil extraction from this shell, opening a market of hundreds of millions of dollars per year for the cashew industry in Vietnam.

Cashew Testa:
Cashew testa (Known as cashew husk, cashew silk shells) are used to supplement animal feed, and they can also be used to make dyes. Cashew nut silk extract for tanning In the cashew nutshell contains a lot of tannins, so people often buy cashew nutshell from Vietnam to extract this substance as a raw material for industry. Tannins are an astringent polyphenol that occurs naturally in the bark and leaves of many plants.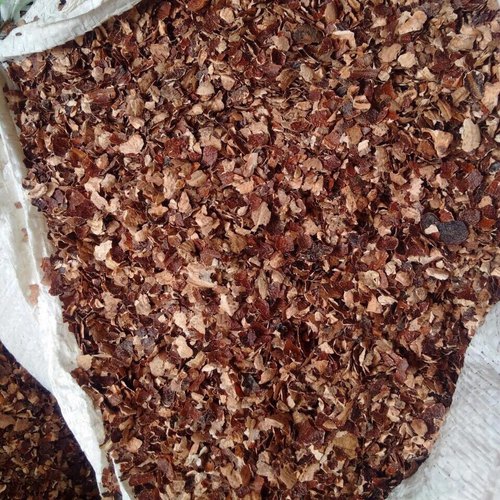 @Products Mentioned in Article: Vietnam Cashew Nut Products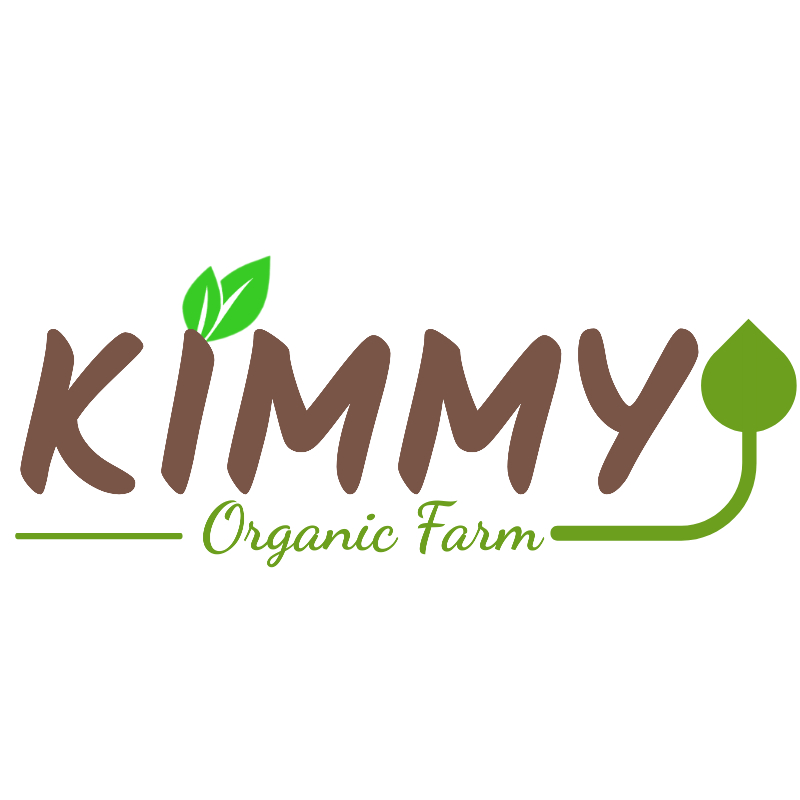 A brand specializing in the production and export of agricultural products in Vietnam. We have a black soldier fly farm in Tay Ninh and a cashew growing area in Binh Phuoc. The main export products of the company are: cashew nuts, cashew nut kernels, black soldier fly, frozen seafood, shrimp, prawns, catfish… from Vietnam.