Scientifically, Cashew nuts are an excellent source of protein and fiber. They are rich in monounsaturated fat which may help protect the heart too. Cashews are also a good source of potassium, a variety of B vitamins, and folate. They contain useful amounts of magnesium, phosphorous, selenium, and copper. Here, we would like to introduce to you the product Cashew BB – Pure Vietnam Cashew Nuts.
=> More Info About>>> Vietnam Cashew nuts <<<Click Here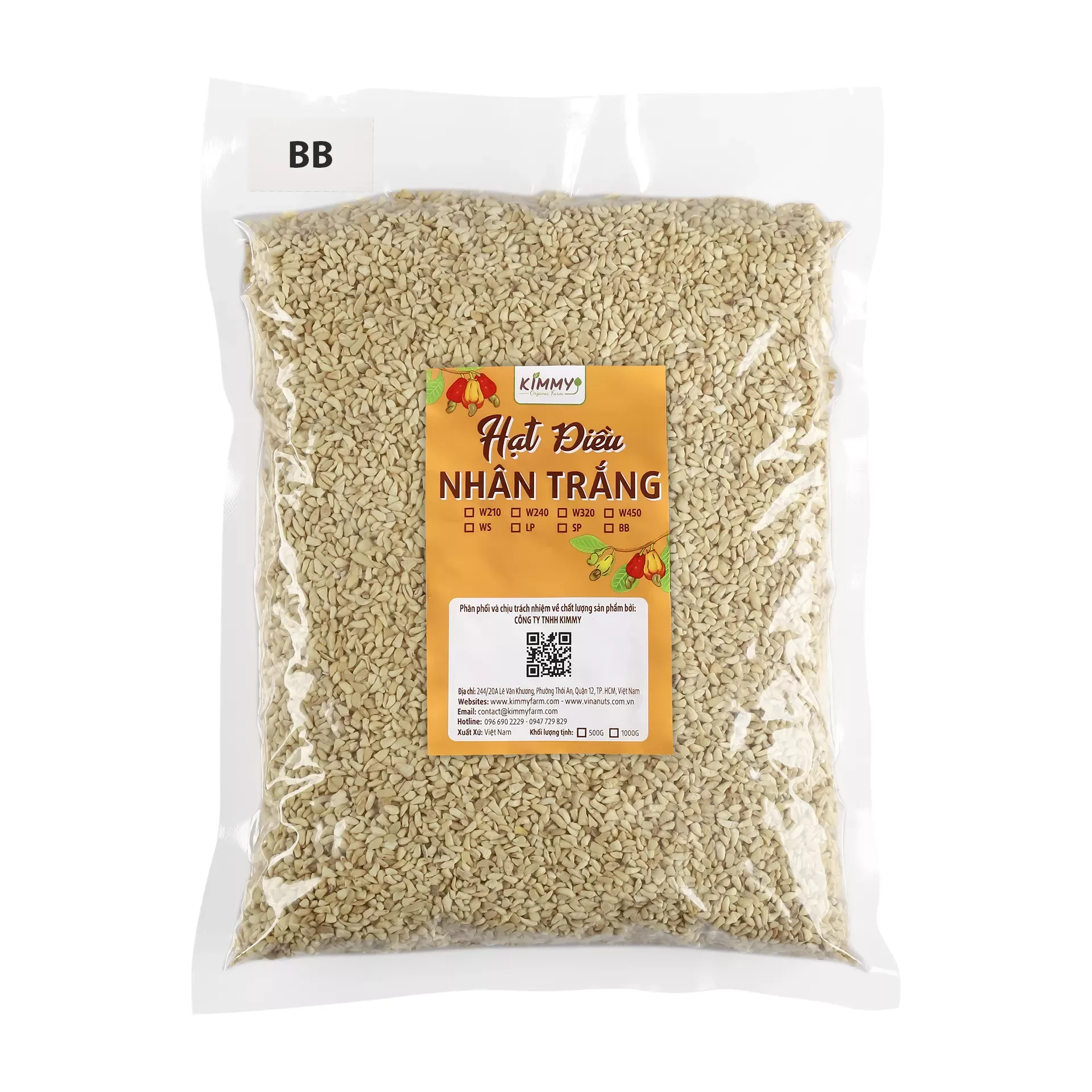 BB Cashew Nut Product Description
Cashew nut BB grade (or: cashew baby bits pieces) is a cashew nut that is broken into very small pieces, internationally as BB cashew.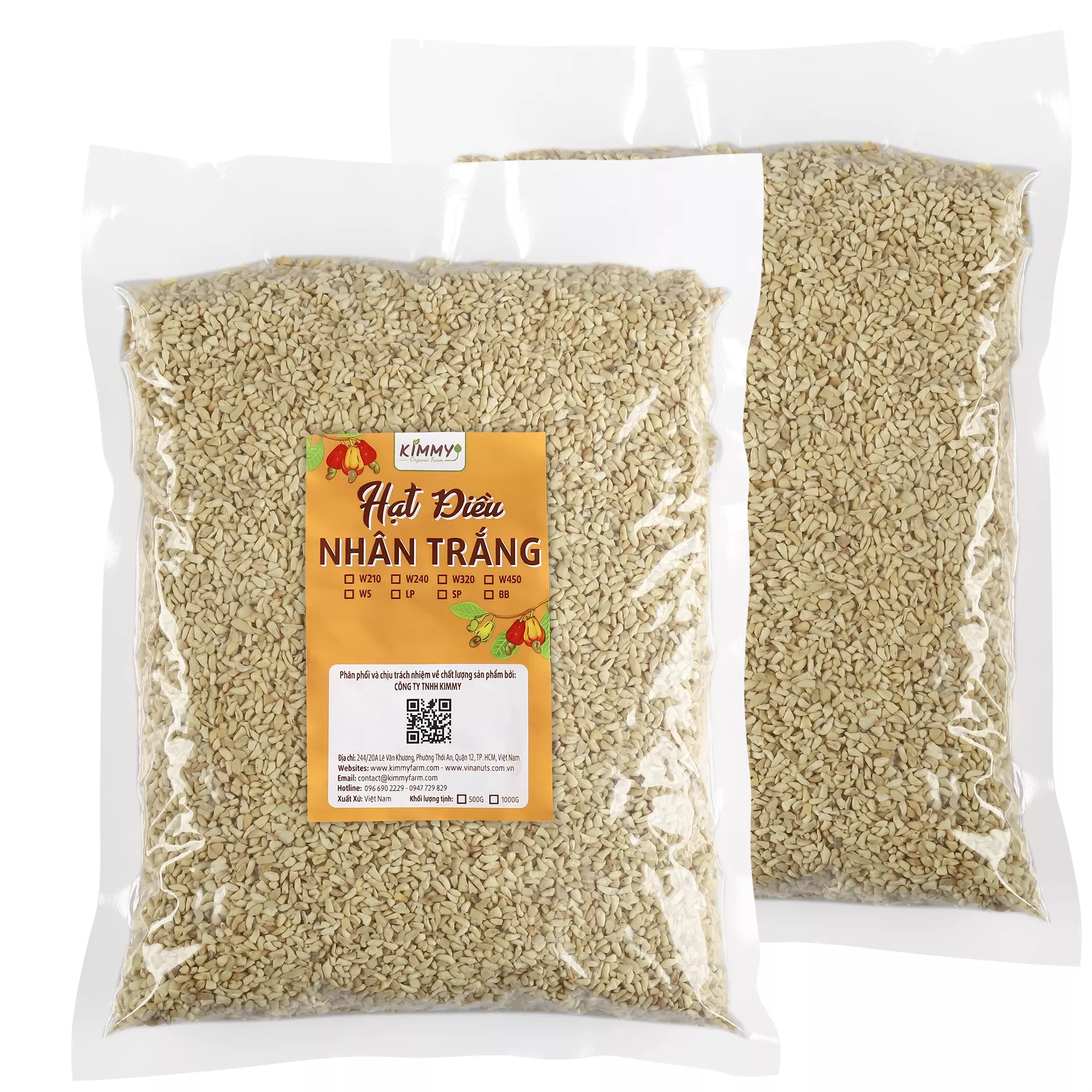 BB Cashew Nuts Vietnam Price – Contact US
Kimmy Farm – is a brand specializing in the production and export of agricultural products in Vietnam. We have a black soldier fly farm in Tay Ninh and a cashew growing area in Binh Phuoc. The main export products of the company are products from cashew nuts, raw cashew nuts, cashew shell, cashew testa, cashew shell oil, black soldier fly,… We are a supply partner for several customers from Spain, France, Germany, Netherlands, Poland, Greece, Turkey, Russia, Switzerland, USA, Australia, South Africa, UAE, India, Singapore, Japan, and many others. Besides, we also have a team of staff with many years of experience working in large processing factories in Vietnam. Please contact us if you need a premium source of cashew nuts. Exporter/manufacturer of cashew nuts in Vietnam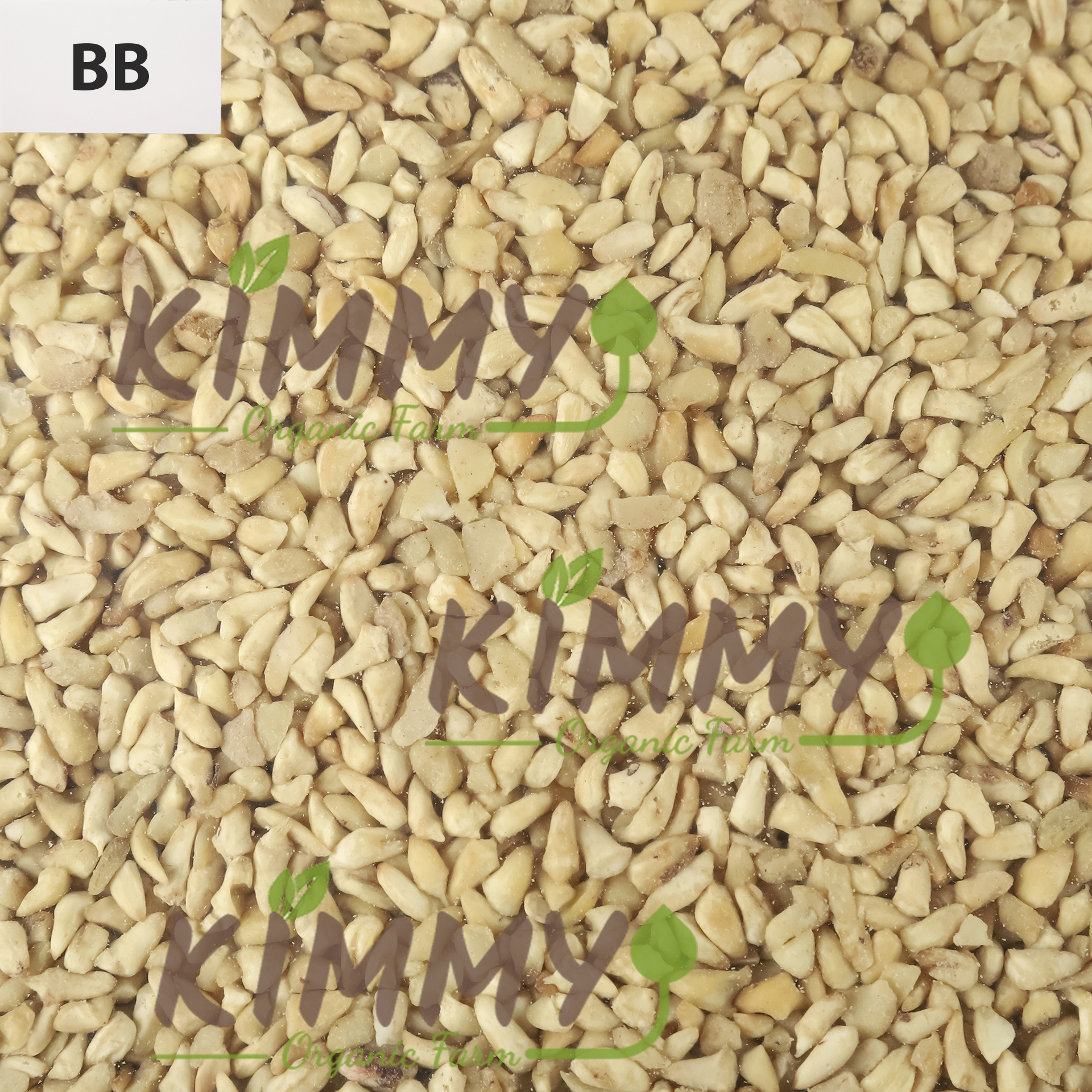 =>For More: Cashews Grades List, Types Of Cashew Nuts in Vietnam
=> More Product From >>>Vietnam Cashew Nuts Kernel <<<Click Here 
=> Customers Also Viewed: