Scientifically, Cashew nuts are an excellent source of protein and fiber. They are rich in monounsaturated fat which may help protect the heart too. Cashews are also a good source of potassium, a variety of B vitamins, and folate. They contain useful amounts of magnesium, phosphorous, selenium, and copper. Here, we would like to introduce to you the product Cashew WW450 – Pure Vietnam Cashew Nuts.
=> More Info About>>> Vietnam Cashew nuts <<<Click Here
WW450 Cashew Nut Product Description
Cashew nut ww450 grade (or: white whole cashew 450, cashew w450, cashew nuts ww450, white whole cashew w450, cashew grade w450) is a small, white, whole-grain cashew that has between 400 and 450 nuts/pound (880 – 990 beans/kg) and is known internationally as Standard Nuts. They are the 5th standard of cashew nuts of the standards used to classify cashews. They are often used to make: salted cashew nuts, honey cashews, whole-grain salt-roasted cashews, chili garlic cashews, wasabi cashews … and many other products that need to use whole cashew nuts. In the cashew nut classification system, the more advanced nuts are, the bigger they are, the tastier they taste, the more nutrients in the nut, the greater the value. So, the ww450 white cashew kernel is a type of cashew that is loved by many countries around the world, with great demand for ordering in Vietnam. The name WW450 has 3 parts in it, WW450 cashew nut meaning:
W stands for "Whole" cashews.
W stands for "White" cashews.
450 stands for 450 Cashew Kernels in 1 pound
=> Related article: What Difference Between W450 Cashew vs W320 Cashew?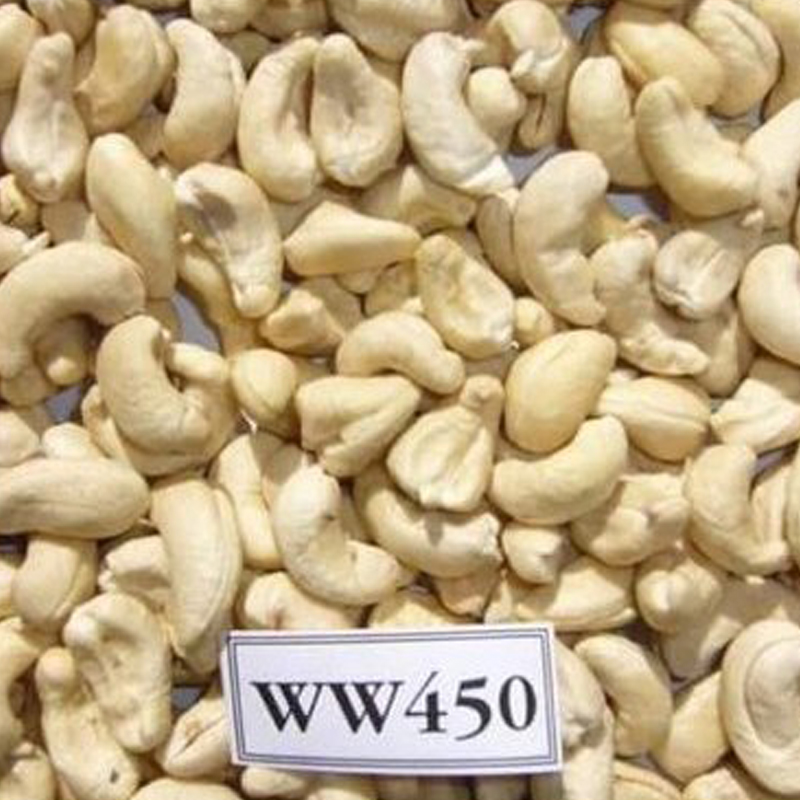 Process of Producing Cashew WW450 In Vietnam
Steam Roasting: The outer shell of the raw cashew nuts has to be removed to produce the edible cashew kernel. The outer shell of the cashew is very hard and it contains a corrosive oil that is harmful for human consumption. The process of steam roasting helps in the removal of this hardshell with minimal effort. The raw cashew nuts are put in a drum connected to a mini boiler. The steam from this mini boiler is passed over the cashew nuts placed in the drum for a period of 10 -15 minutes. These cashew nuts are left in the drum for 20 minutes for proper roasting. The roasted cashew nuts are then taken out of the drum and placed in the open air for a period of around 12 hours to let them cool down and help in the removal of the cashew shells.
Shell Cutting: After Steam Roasting is complete, the cashew nuts are peeled off quickly to remove the outer shell to get the inner kernel. This is a very difficult stage, requiring skilled workers to separate the shell without breaking the inner core. After the peeling process, we will get 3 products: raw cashew shell, cashew husk (testa), and cashew kernel nuts. In which, the Raw Cashew Kernels are passed through the classification & grading department to consider their level.
Grading: The cashew nut classification process is designed to classify cashew nuts kernel nuts into different grades for export. Kernel nuts are divided into two main categories: "Whole Nuts" and "Broken Nuts". In the export of whole cashew nuts kernel, whole nuts are divided into 15 different grades and broken nuts are divided into 9 levels. Here the 450w white cashew nut is the 5th advanced in 15 different levels for cashew kernel price.
=>For More: Cashews Grades List, Types Of Cashew Nuts in Vietnam
Nutrition In Cashew WW450
Many studies have shown that regular daily intake of cashew nuts can have a variety of health benefits, in the long term improving overall human health. The ww450 grade cashew nuts is a cashew nut that is great to eat directly. Cashew nuts help prevent cardiovascular diseases, reduce the risk of diabetes, help prevent cancer, promote the formation of RBC, enhance bone and dental health, reduce the risk of anemia. , prevent gallstones, strengthen the immune system … Because of the great benefits that cashew nuts bring, they are being consumed a lot.
| | |
| --- | --- |
| Type of Nutrients | Nutrients in 100g cashew |
| Total Minerals | 2.4 |
| Total Fiber | 1.3 |
| Energy | 785 |
| Protein | 24 |
| Total Fat | 64 |
| Saturated | 12.9 |
| Unsaturated (Oleic) | 36.8 |
| Unsaturated (Linoleic) | 10.2 |
| Carbohydrate | 41 |
| Canxi | 53 |
| Phosphorus | 52.2 |
| FE | 5.3 |
| Vitamin B1 | 0.63 |
| Vitamin B2 | 0.19 |
| Vitamin B3 | 2.5 |
| Beta-carotene | 60 |
| Retinol Equivalent | 33 IU; 10 mcg |
| Vitamin K | 650 |
About Shipping Of  W450 Cashew Nuts:
Small Order
Shipment: By courier company, such as EMS, DHL, FedEx, and TNT
Delivery Time: Within 4-10 working days after the goods ready for shipment
Bulk Order
Shipment: By sea (LCL, FCL) or by air (according to buyer's request)
Delivery Time: Within 15 – 30 working days after the goods ready for shipment
About Packaging Of  W450 Cashew Nuts:
| | |
| --- | --- |
| Type of Packaging | In 20′ Full Load Containers |
| In 2 x 10 kgs vacuumed tins in cartons | 700 cartons |
| In 2 x 25 lbs (11.34 kgs) tins in cartons | 700 cartons |
| In 1 x 50 lbs (22.68 kgs) vacuum flexy pouches in cartons | 700 cartons |
| In 2 x 25 lbs (11.34 kgs) Vaccum flexy pouches in cartons | 700 cartons |
W450 Cashew Price & Payment Terms
About W450 Cashew Price List – (Contact us & Discussion)
Different quality of W450 Cashew Has different prices, depending on what your needs are. The price of W450 cashew nuts at our factory will depend on the following factors: order quantity, type of cashew nut, cashew nut quality, packing specification… of the cashew nut order that you need. Since there are many factors that affect the price of cashew kernels, it is difficult for us to provide an official quote without discussing it in detail with you. However, the price of W450 cashew nuts at our factory usually ranges from 5.8 USD – 7.5 USD / KG. Please contact us to get the exact W450 cashew price list according to your needs. 
The information you need to prepare before you contact us:
Type Of Cashew: What kind of cashews are you looking for? (W180, W240, W320, W450, WS, LP, SP, BB…)
Quantity: What is your order quantity?
Quality: What quality of cashews do you want? (1 st quality, 2 nd quality, 3rd quality, 4 th quality… or "as customer's request" )
Packing: What kind of packing do you want? (Vaccum bag, Tin Can, Cartoon box…)
Packing Weight: How much weight do you want to pack? (5 kg, 10 kg, 20 kg, 11.34 kg, 22.64kg, 25lb, 50lb…/bag)
Your Target Price: The target price you are looking for?
…
Table Of Cashew nut quality parameters: 1st Quality, 2nd Quality, 3rd Quality, 4th Quality:
NO.
PARAMETER INSPECTION POINTS / THÔNG SỐ LỖI
1st QUALITY
2nd QUALITY
3rd QUALITY
4th QUALITY
BEST
GOOD
MEDIUM
1
Moisture
Độ ẩm
4,50%
5,00%
5,00%
5,00%
2
Broken Rate
Tỉ lệ bể
5,00%
8,00%
10,00%
12,00%
3
Color Consistency (white / creamy / Ivory)
Đồng màu: trắng / trắng ngà
95% ivory white
95% ivory white
90% ivory white
85% ivory white
4
Taste of cashew kernel: favorable taste
Vị đặc trưng của hạt điều
Crunchy, Dry, Nature Taste
5
Flavor & Odor:
Hương và mùi của hạt điều
Fresh & Nature flavor! No musty, No off odor, No off taste
NO.
UNEXPECTED ERRORS IN MASS PRODUCTION / LỖI KHÔNG TRÁNH KHỎI TRONG SẢN XUẤT
1
Worm / Insects / Rodent contamination TREATED
Sâu / côn trùng / gặm nhắm ĐÃ XỬ LÝ
0,50%
1,00%
1,50%
2,00%
2
Mold / Rancidity / Decay / Fungus infestation TREATED
Mọt/Mốc ĐÃ XỬ LÝ
0,50%
0,50%
1,00%
1,00%
3
Dessert / oil contaminated
Vàng da / Nhiễm dầu
0,50%
0,50%
1,00%
1,00%
4
Other Extraneous mater
Vật thể lạ (đất, vỏ cứng…) / Tạp chất
0,01%
0,01%
0,01%
0,01%
5
Superficial damage / edge damage
Cạo gọt
0,50%
1,00%
2,00%
3,00%
6
Adhering Testa
Sót lụa
1,50%
3,00%
3,00%
4,00%
7
2nd quality scorched
Hạt ngã vàng
5,00%
5,00%
7,00%
7,00%
8
3th, 4th quality scorched
Hạt ngã vàng, hạt bị cháy
1,50%
0,50%
3,00%
3,00%
9
Blemished / Dark color
Sậm màu / nám
0,00%
0,50%
2,00%
3,00%
10
Dirty / Dust particles
Dơ / Hạt bụi
0,00%
0,00%
0,00%
0,00%
TOTAL DEFECTS:
10,01%
12,01%
20,51%
24,01%
TOTAL DEFECTS TOLERANCE:
8-10%
12-15%
18-21%
22-25%
About Payment Terms of W450 Cashew – (Negotiation)
A) 40% deposit in advance, 60% balance T/T scanned shipping documents.
B) L/C: Irrevocable L/C at sight
C) Insurance: To be covered by buyer's
Kimmy Farm – is a brand specializing in the production and export of agricultural products in Vietnam. We have a black soldier fly farm in Tay Ninh and a cashew-growing area in Binh Phuoc. The main export products of the company are products from cashew nut kernels, raw cashew nuts, cashew shell, cashew testa, cashew shell oil, black soldier fly,… We are a supply partner for several customers from Spain, France, Germany, Netherlands, Poland, Greece, Turkey, Russia, Switzerland, USA, Australia, South Africa, UAE, India, Singapore, Japan, and many others. Besides, we also have a team of staff with many years of experience working in large processing factories in Vietnam. Please contact us if you need a premium source of cashew nuts. Exporter/manufacturer of cashew nuts in Vietnam. W320 Cashew Wholesale Price in Vietnam
=> More Product From >>>Vietnam Cashew Nuts Kernel <<<Click Here
Our Farm & Factory Raw Image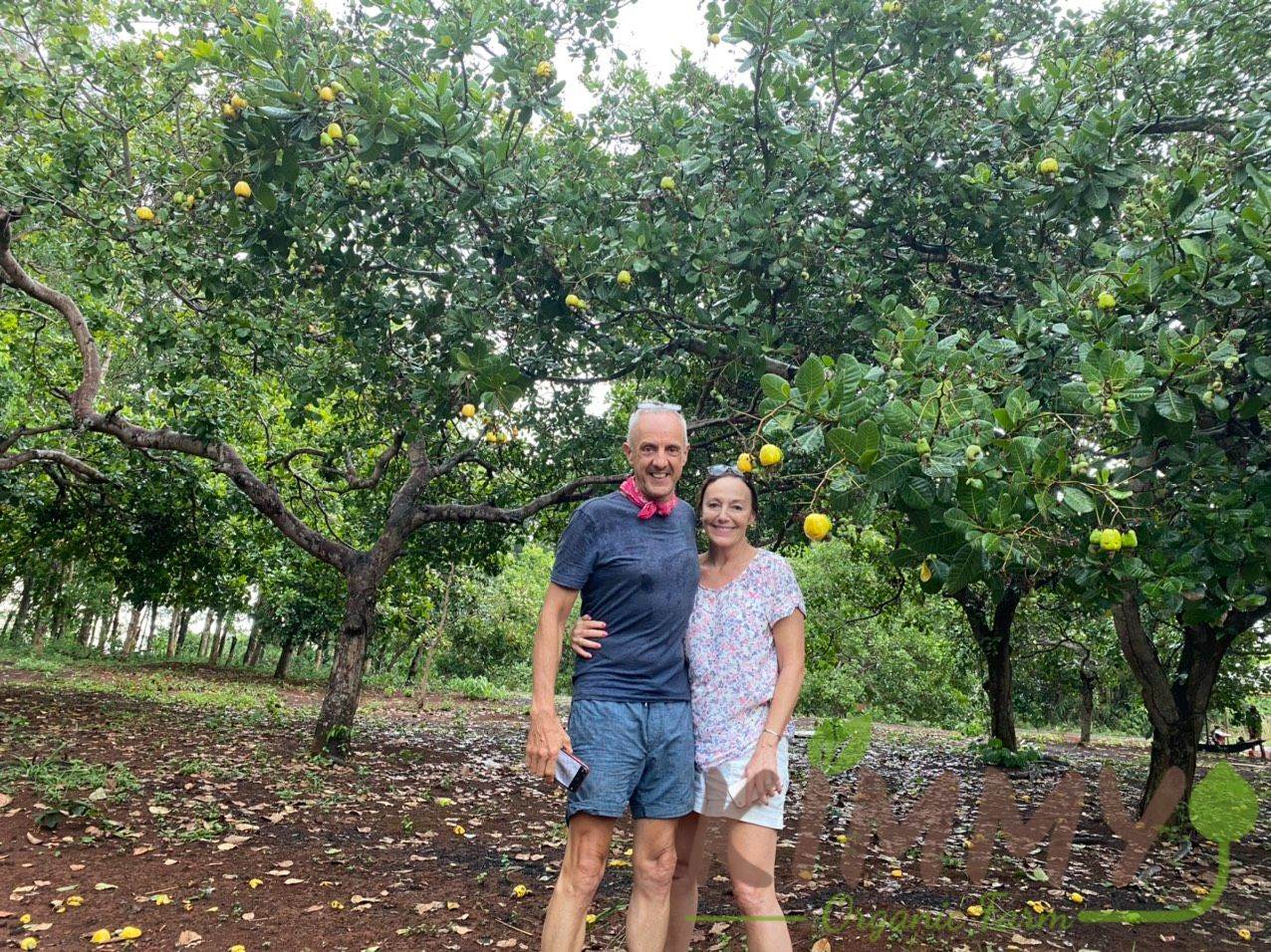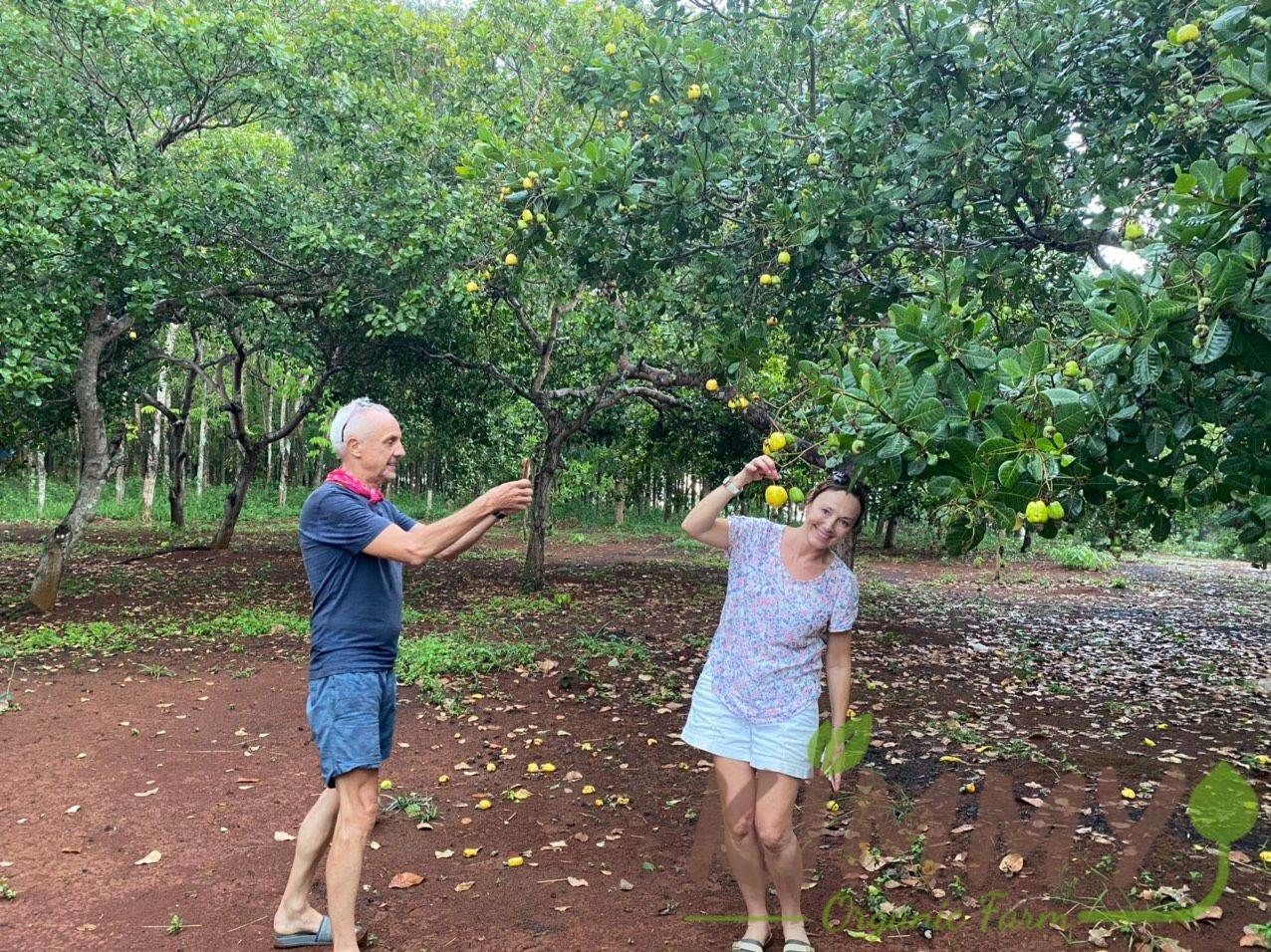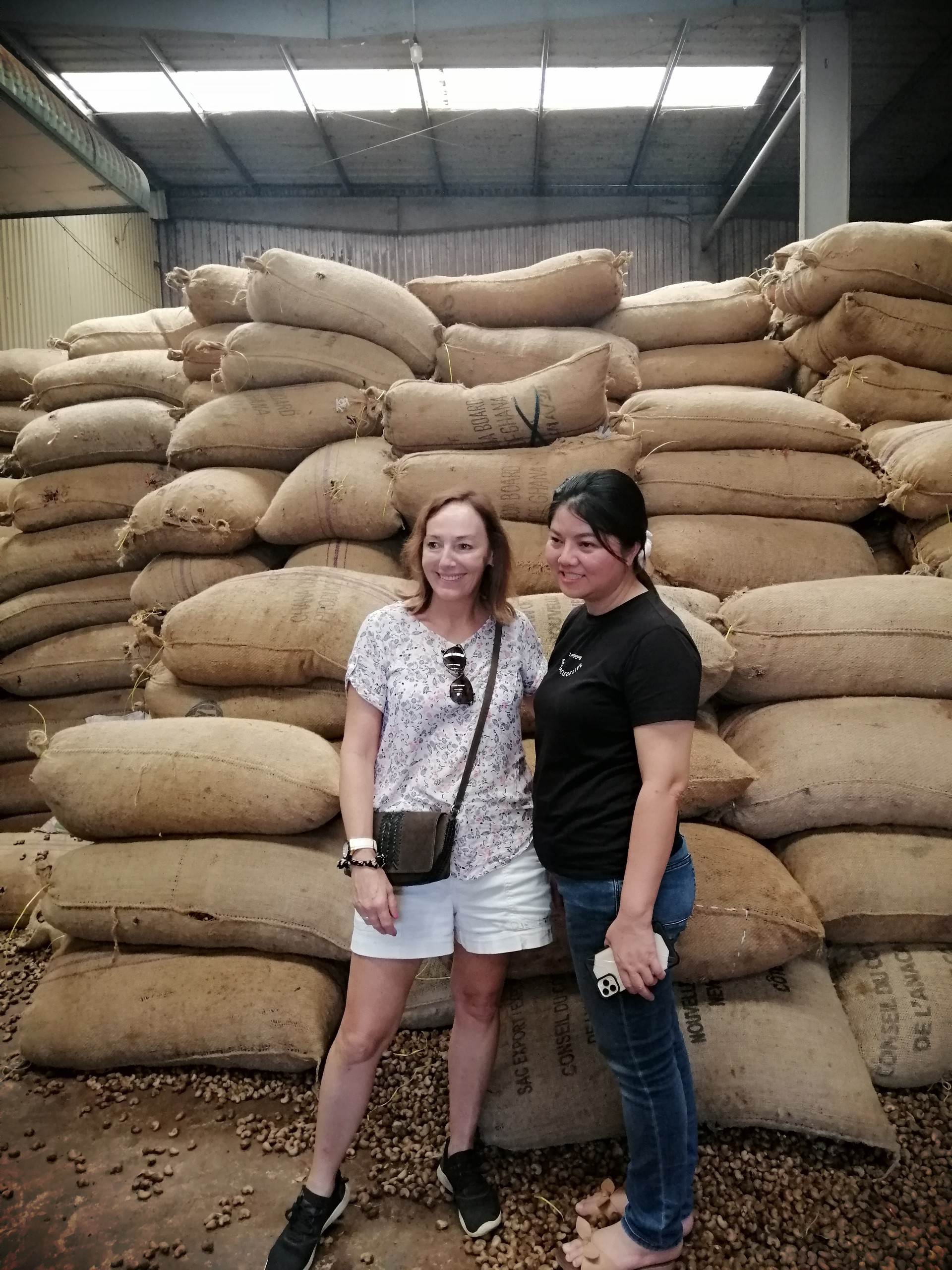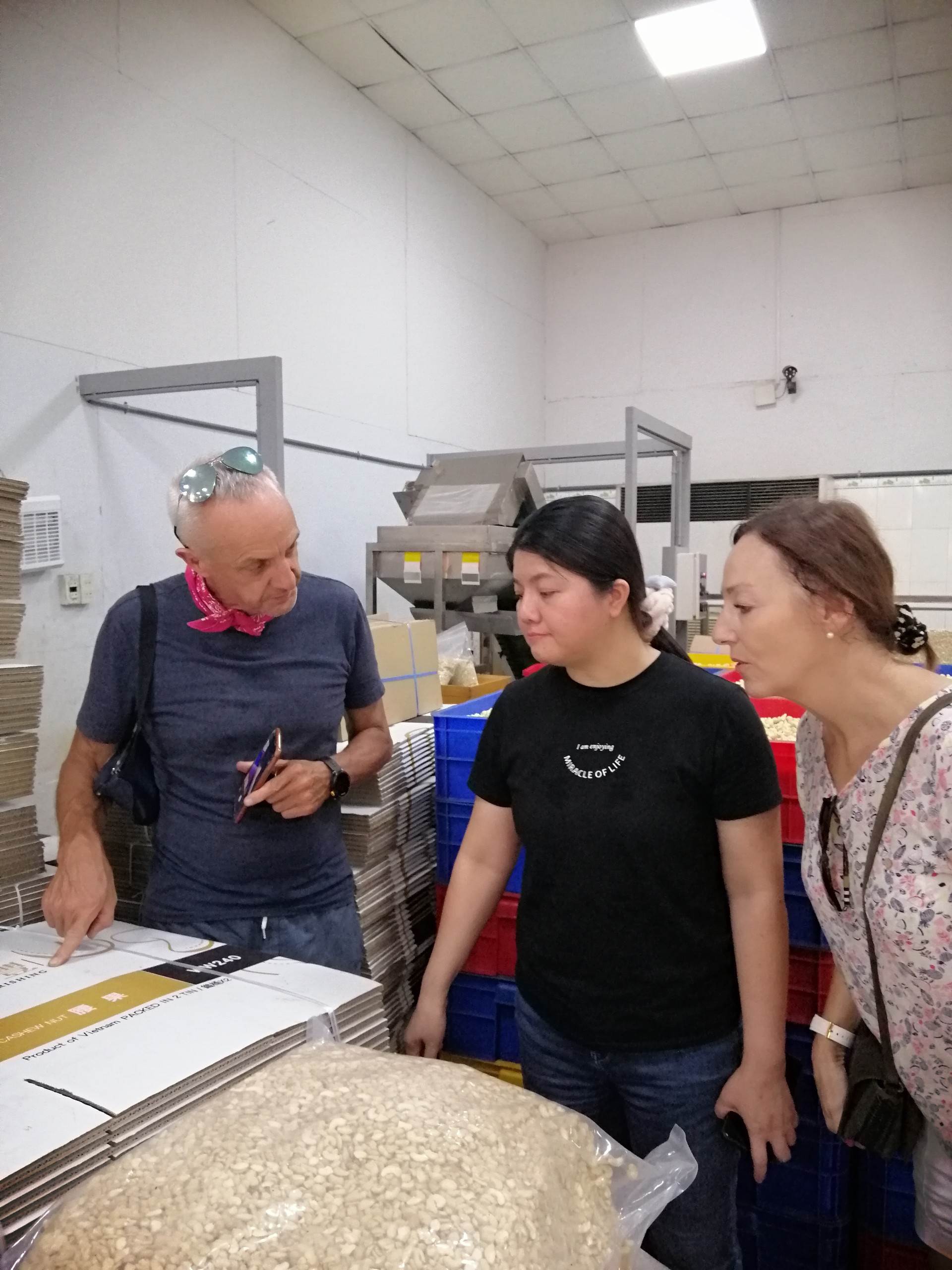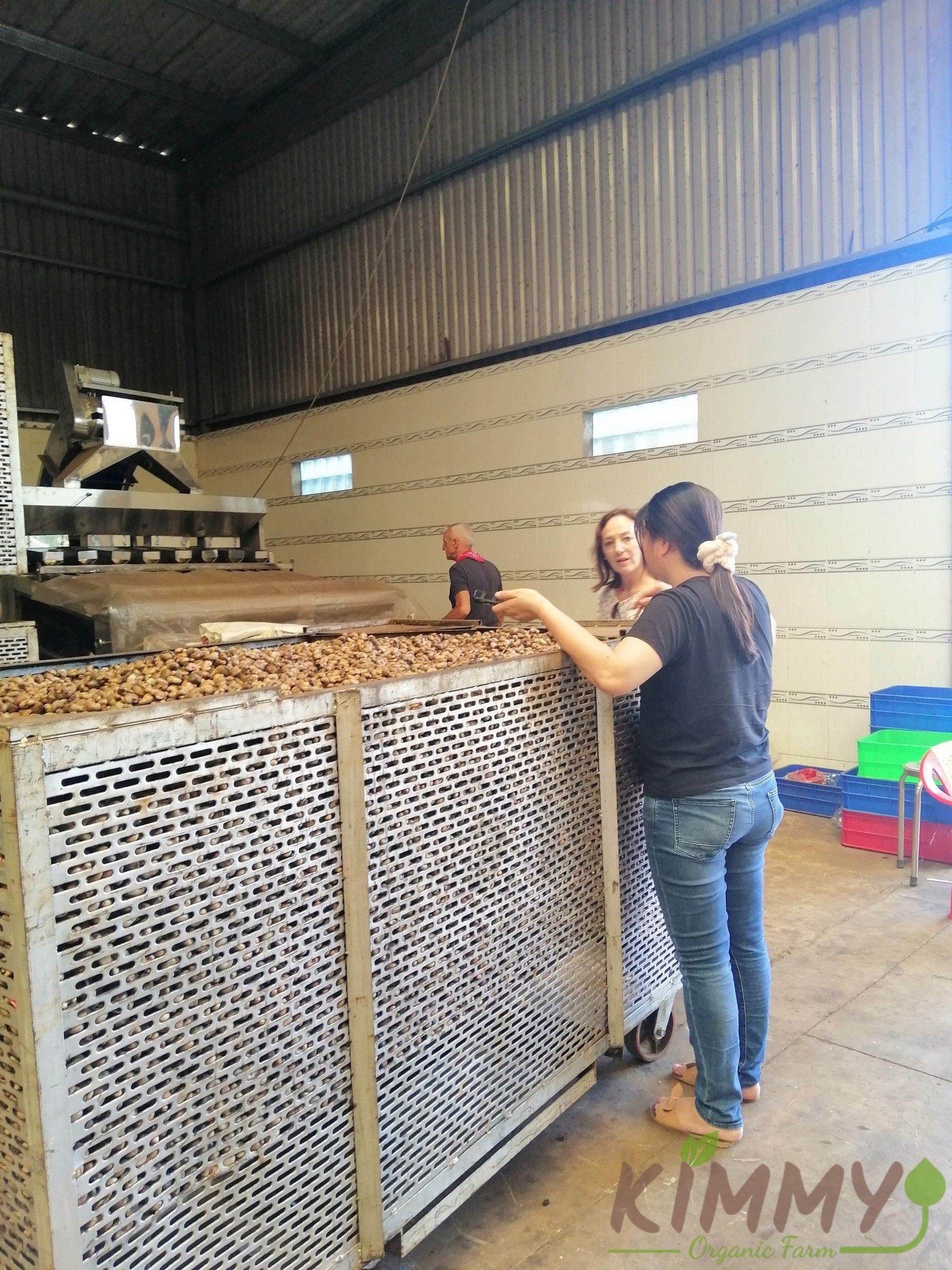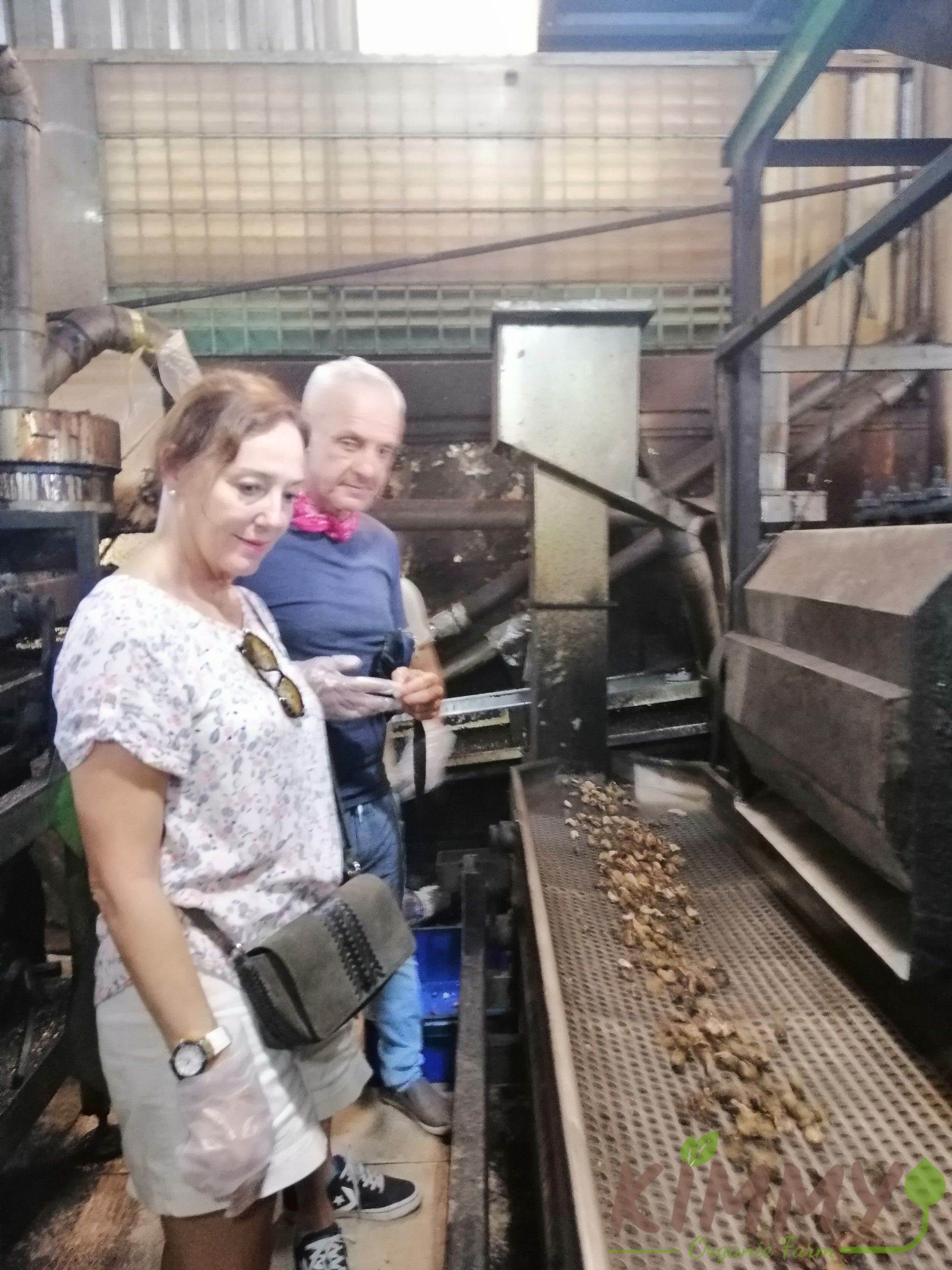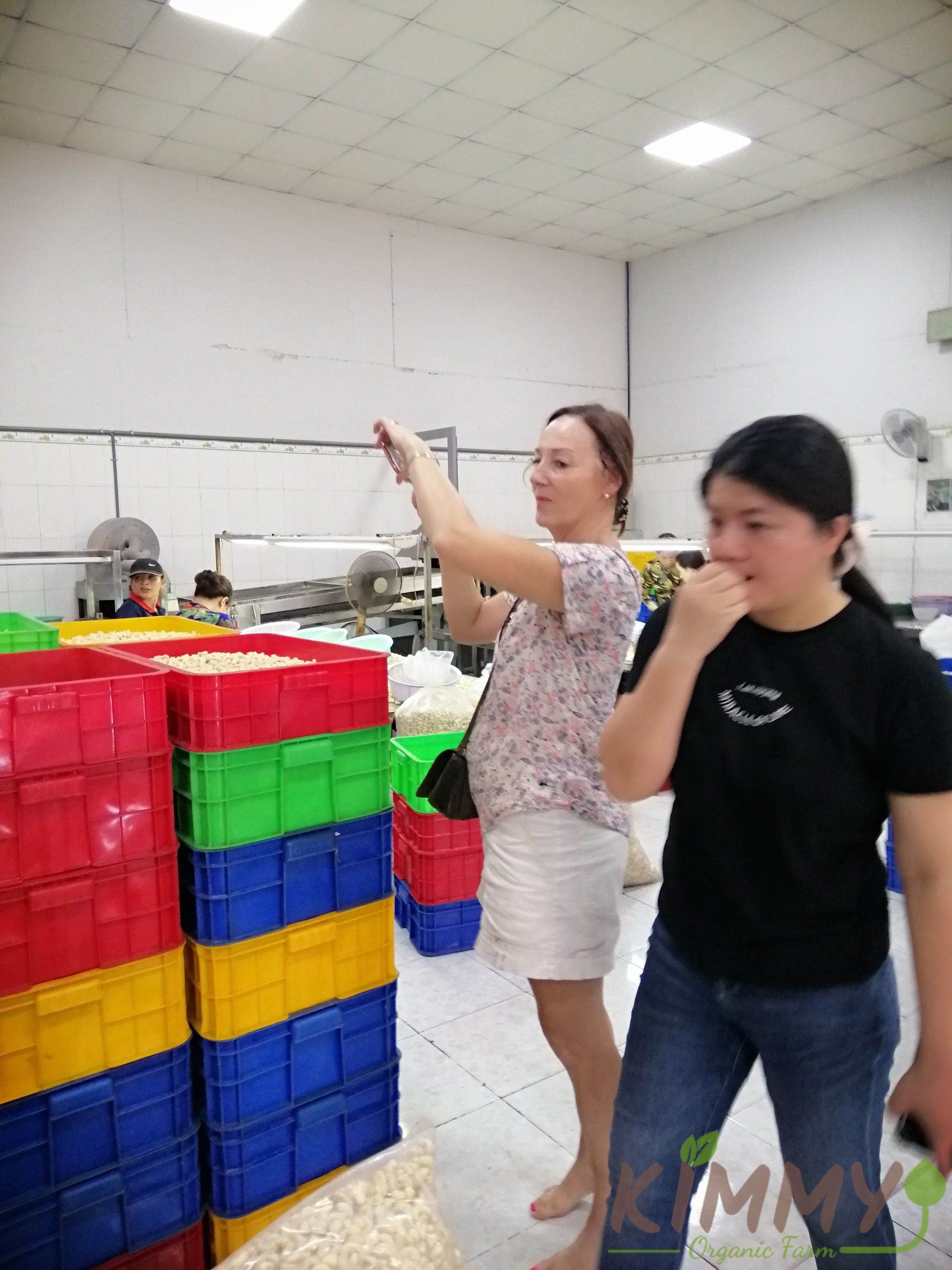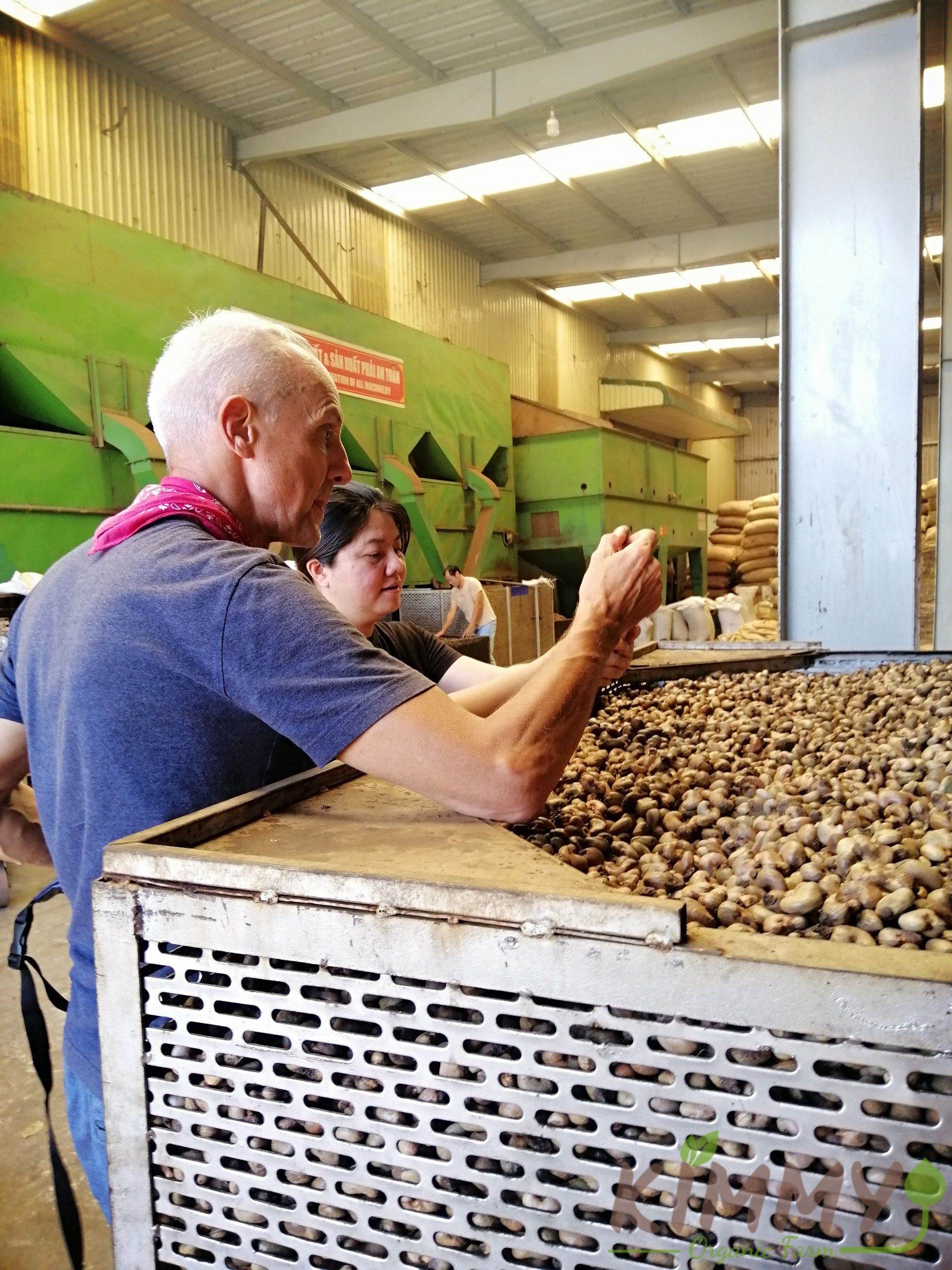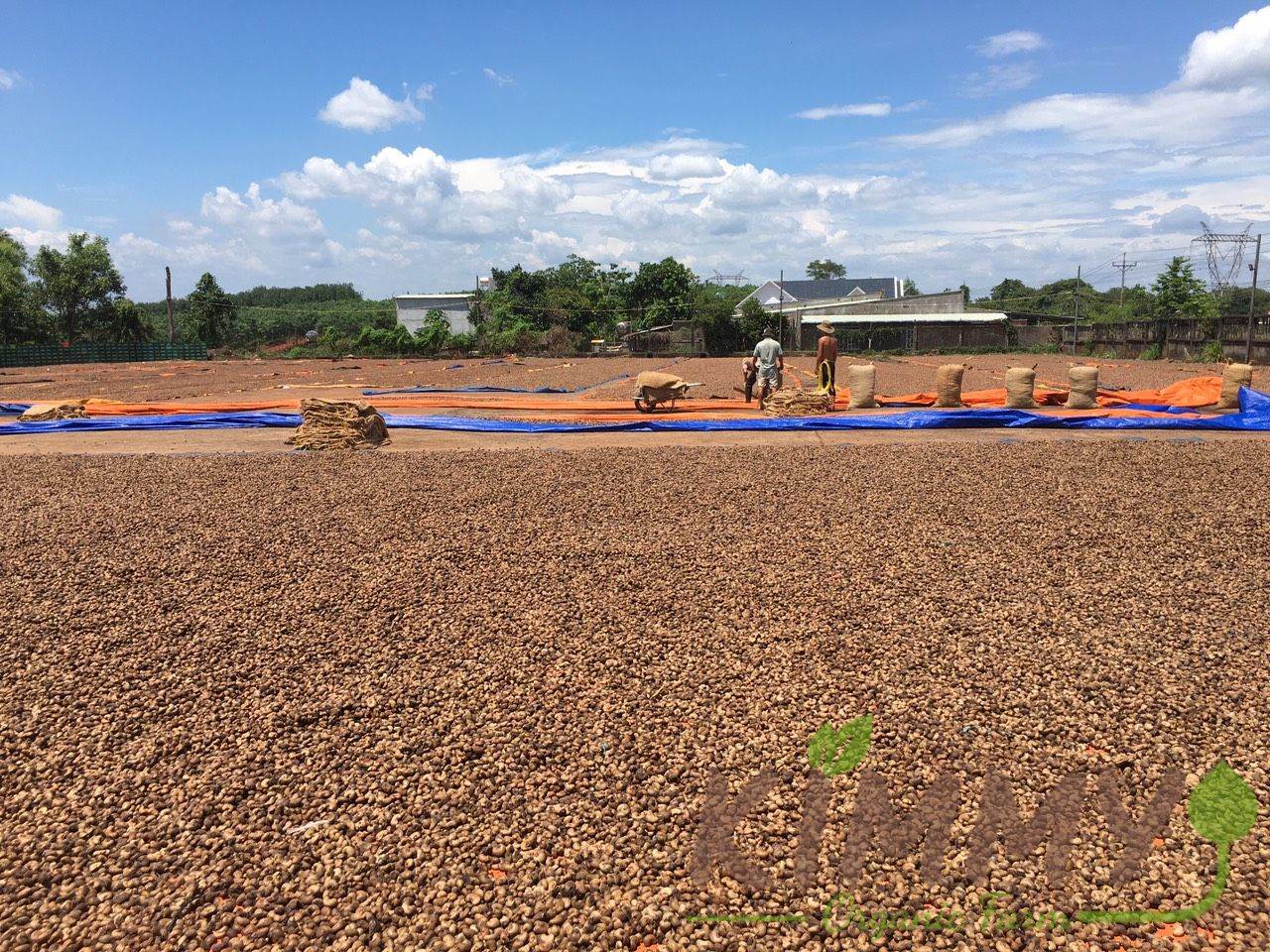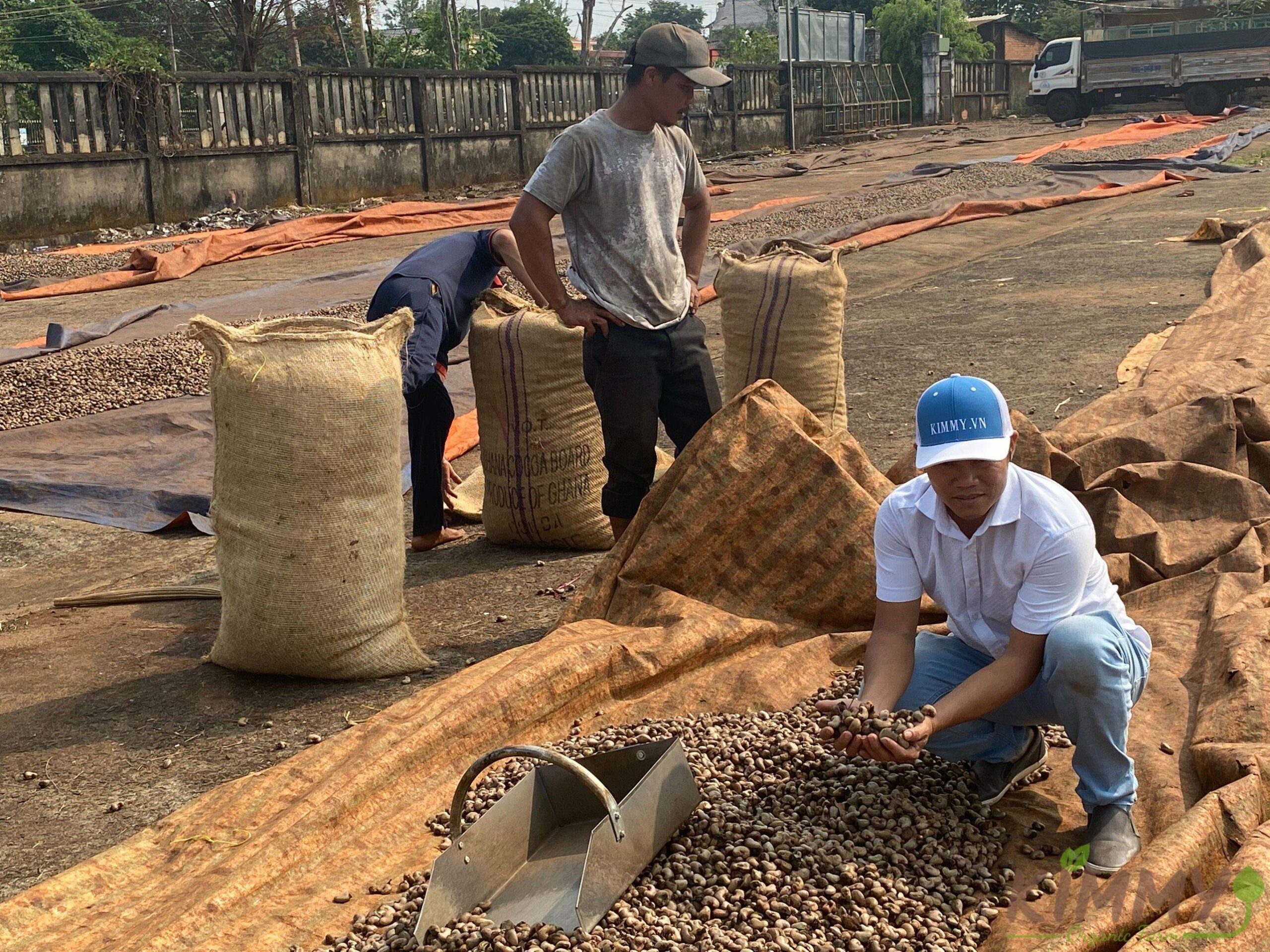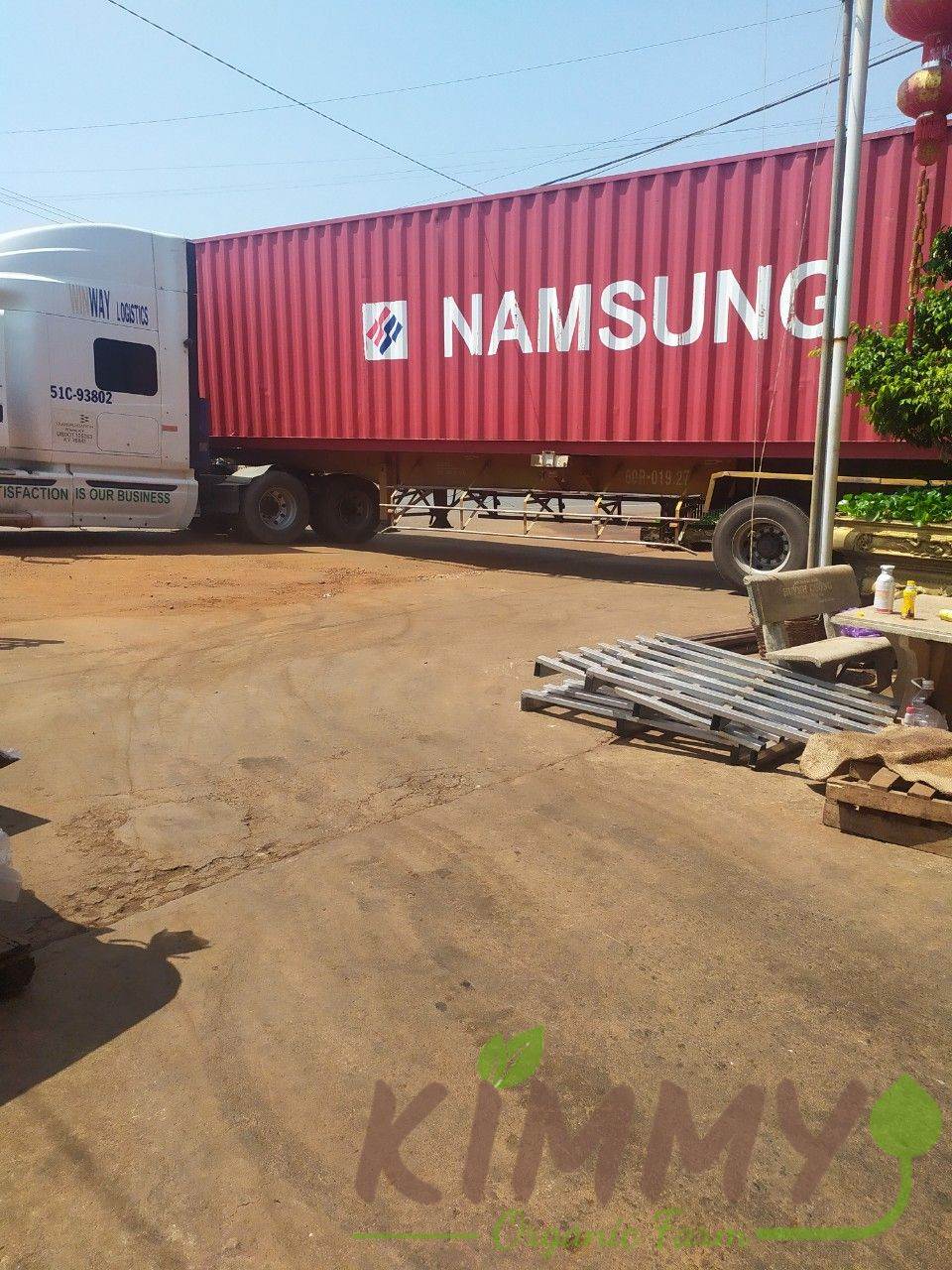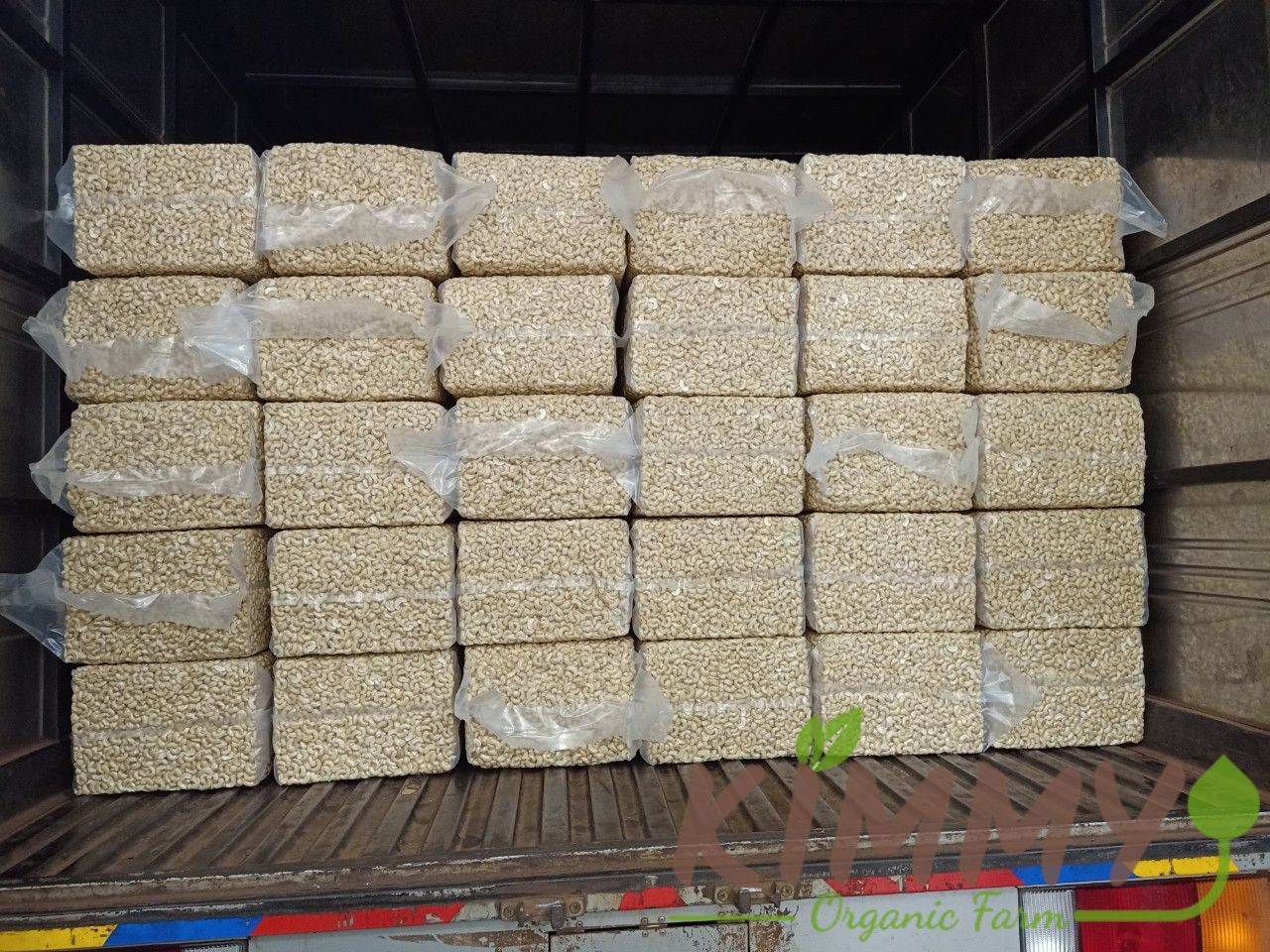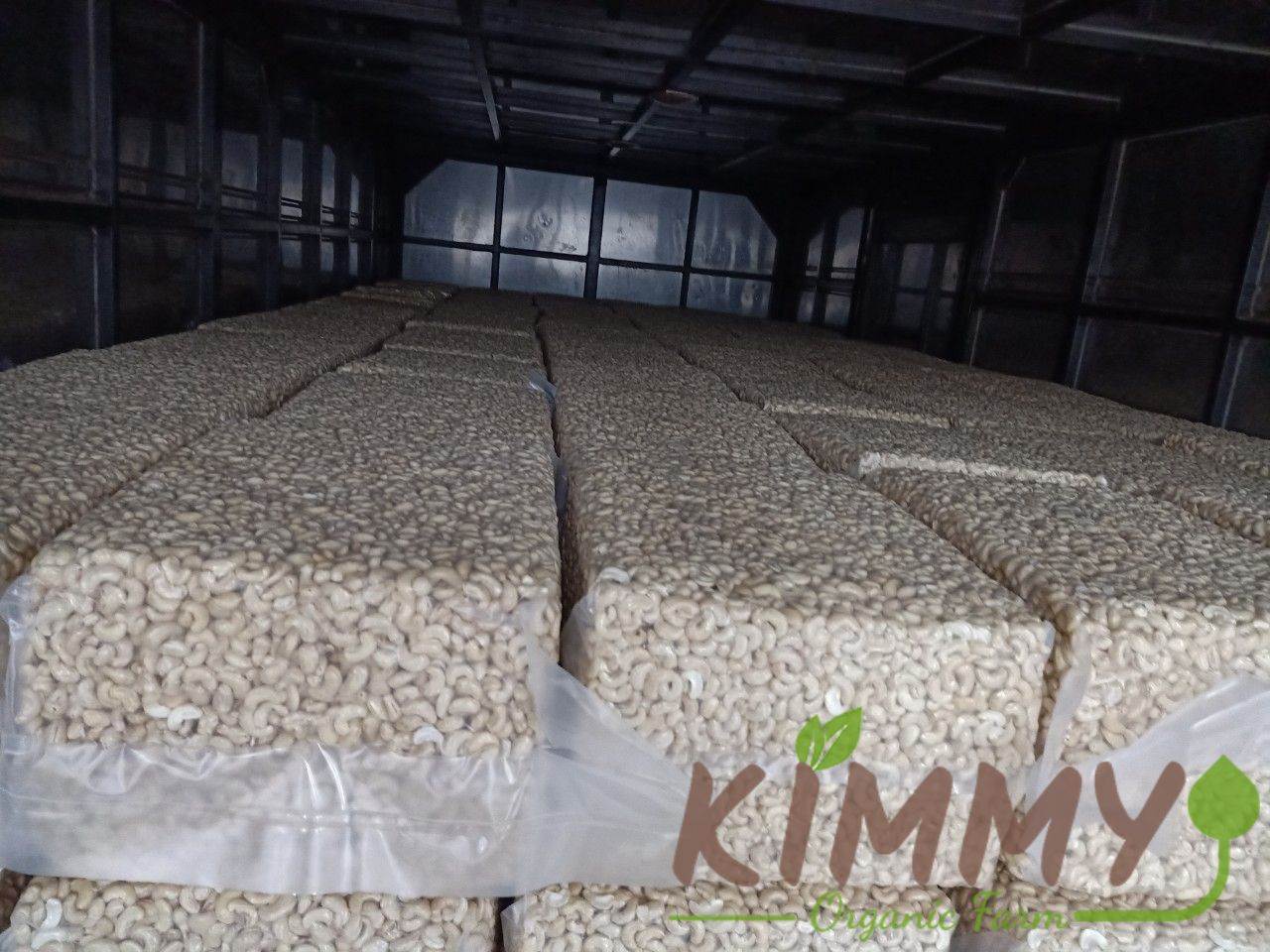 => Customers Also Viewed: