Cashews are delicious nuts that can be eaten with raw kernels, roasted, or toasted… There are many different types of Product Cashews that you can buy, but do you know what they all are? In this article, we'll look at the top 10 Cashew products and let you in on the nutritional benefits of each one. Read on to find out more!
10 Cashew Products That We Love – Cashew Products List:
Cashew Cheese
Cashew Cream
Cashew Kernels Oil
Toasted Cashew
Daily Cashew Products List
Cashew Milk
Cashew milk is a healthy alternative to traditional dairy milk. It is made from cashews and water, and it contains more minerals than traditional dairy milk. It is also highly digestible. Cashew milk is delicious but more expensive than almond milk. Cashew milk is also higher in protein and healthy fats than almond milk, making it a healthier choice.
Cashew Milk has ALot Benefits For Our Healthy:
Cashew milk is a vegan, dairy-free, and lactose-free alternative to cow's milk.
High in calcium and vitamin D and contains no cholesterol or saturated fat.
Good source of protein, with about 5 grams per cup.
The healthy choice for people who are watching their weight.
Cashew milk has a creamy texture and a mild, nutty flavor that makes it a popular choice for smoothies, coffee drinks, and baking.
Easy to digest and may be a good choice for people who are lactose intolerant or have a dairy allergy.
Good source of antioxidants and nutrients that are beneficial for the heart and brain.
=> Related article: Cashew Milk – A Healthy Alternative to Regular Milk
Cashew Yogurt
Yogurt hand-made mixed cashew nuts are a great alternative to traditional yogurt. Yogurt combined with cashew nuts is everyone's favorite. Since Nuts have a very mild flavor similar to the taste of buttermilk. Yogurt with cashew nuts is an ideal source of protein, fat, and minerals. These are even healthier sources of fat and protein because they contain plant-based unsaturated fats.
=> Related article: Cashew Fruit Yogurt And How To Make Yogurt At Home?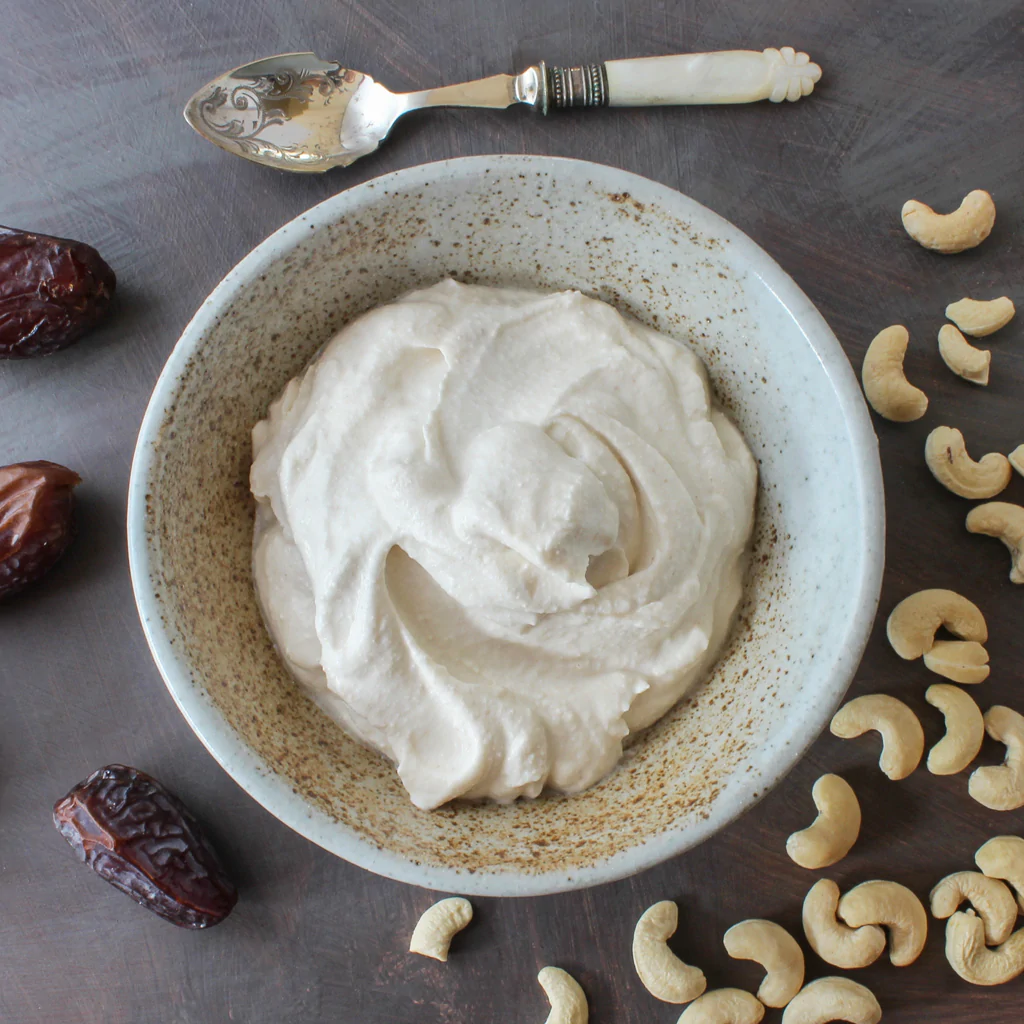 Cashew Cookies (known: as traditional Vietnamese cashew cookies) are a popular snack during tea time. This product is high in carbohydrates, protein, fat, and minerals that are good for our Healthy. Cashews are also a good source of minerals such as magnesium, phosphorus, and zinc, which are important for various bodily functions including bone health, muscle function, and immune system support.
Cashew Butter
Cashew butter is delicious all by itself, but it also adds great flavor to smoothies and desserts. It tastes similar to peanut butter, but it's more expensive and has high nutritional value (and fewer preservatives) than its peanut counterpart. Cashew butter is a delicious butter with extremely high nutritional value that is loved by many countries around the world. It is usually made from broken cashews, and crushed cashews… then pureed, and mixed with a little spice to make butter. Often, cashew butter will be served with a sandwich, which is a great breakfast food that provides energy for those on an eat-clean diet. Cashew butter has many health benefits thanks to its high content of magnesium, fiber, and vitamins… Therefore, they are used directly or as ingredients in making cashew milk, and cashew cookies,… You can make cashew butter at home or buy it at available department stores.
=> Related articles:
Cashew Cheese
You can make cashew cheese easy at Home. All you need to do is puree cashews, add some nutritional yeast, and homogenize the mixture. Then, leave the mixture for a couple of hours. High-quality cashew cheese lasts about a week in the refrigerator. Cashew cheese is also rich in B Vitamins, Calcium, Protein, and Fiber. They have more vitamins and minerals than milk, and they don't have the saturated fat that increases cholesterol and the risk of heart disease and stroke like other cheese.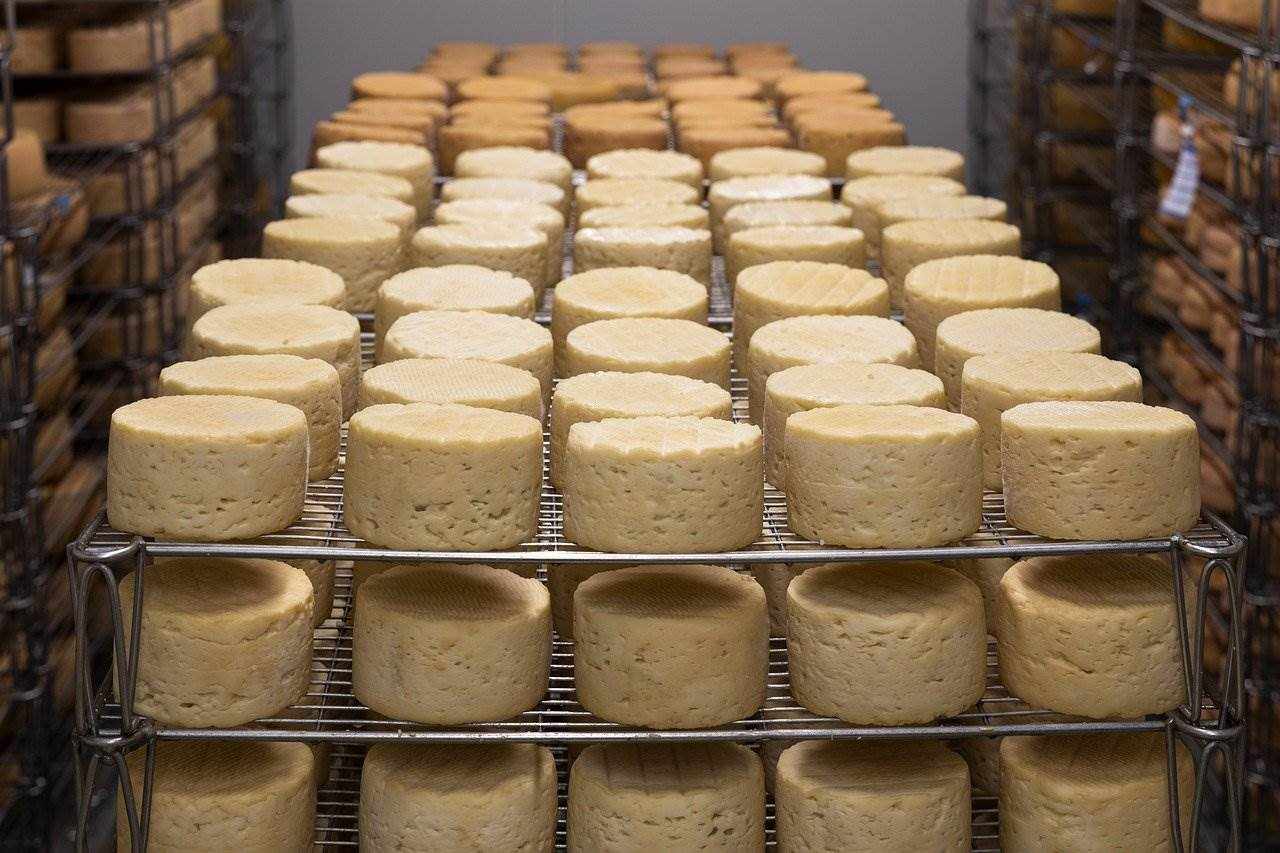 Cashew Cream
Cashew Cream is mostly unsaturated fat, which can actually help lower bad cholesterol. Adding Unsaturated Fats to Your Diet May Help Lower Your Risk of Heart Disease and Arrhythmias. Cashew cream is smooth and creamy, making it an ideal substitute for heavy cream. It tastes great in coffee, desserts, and sauces.
Cashew Kernels Oil
Cashew Kernel Oil (Known as CKO, cashew oil for cooking) is an edible oil made from cashew nuts That different Cashew nut shell liquid (CNSL not edible oil ). This tropical nut is first shelled and dried. The shell is removed then the kernel is hydraulically pressed to release oil. Cashew oil is considered a very good quality cooking oil that is healthier than other cooking oils. Many oils are extracted from nuts, but cashews are unique because We can eat both oil and nut kernels. Cashew oil can be used to make salad dressing, dipping sauce, and as an ingredient in other foods.
Cashew Powder
Cashew Powder (known as cashew flour) is derived from cashews and cashew nut fragments that have been peeled and roasted then pureed to make them into fine flour. Cashew flour is made completely naturally and simply has only one ingredient, Cashew Nuts. Cashew Flour is used a lot in dishes such as cakes, bread, cookies, condensed soups, curries, milk, sauces, and protein bars… In addition, cashew powder is a great ingredient for Can substitute for the almond flour because cashew nut flour has a delicious, fatty taste and does not have a bitter taste like almond flour. Cashew flour is very high in protein, fiber, vitamins and minerals good for our Healthy.
=> Related Article: What Is Cashew Powder? How to Make Them At Home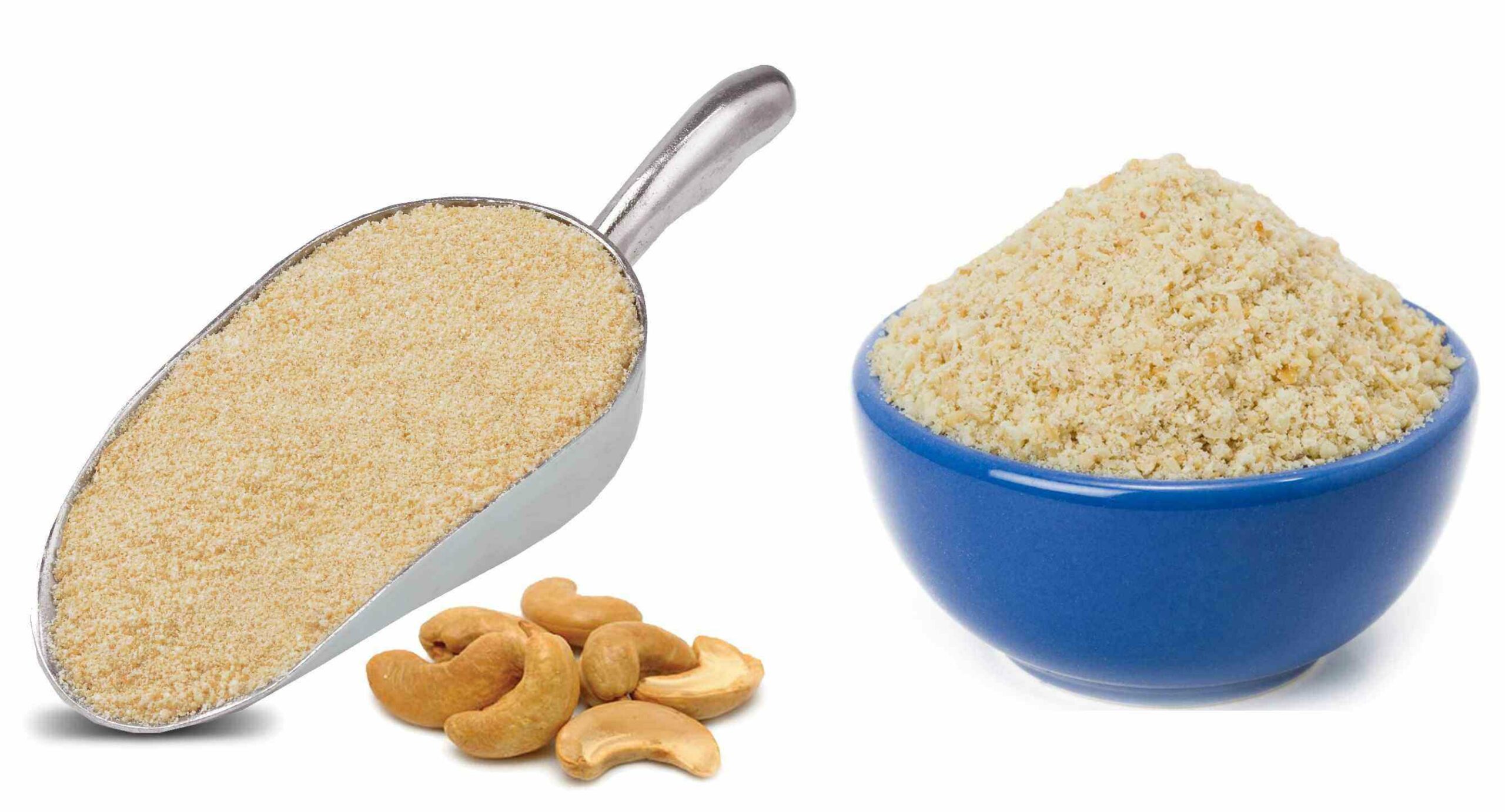 Salted roasted cashews with extremely high nutritional content are processed from cashew kernels and then roasted and mixed with salt to create a crispy and salty flavor for the dish. Roasted cashews mixed with pure salt have come together to create a dish with a very special flavor that is hard to forget.
Roasted cashews with sugar butter taste sweet and greasy-taste, these high-quality cashews are mixed with pure salt, white sugar, and high-quality butter to create a delicious dish and a very special taste that is unforgettable for users. Roasted cashews with sugar butter is an interesting dish for snackers, especially those who like fatty food.
=> Related Article: How To Gain Weight Quickly, Effectively With Cashew Nuts
Toasted Cashew
Toasted cashews are very delicious, have a great taste, and make anyone who eats once want to eat more. Especially today, toasted cashews have become a favorite and well-known dish.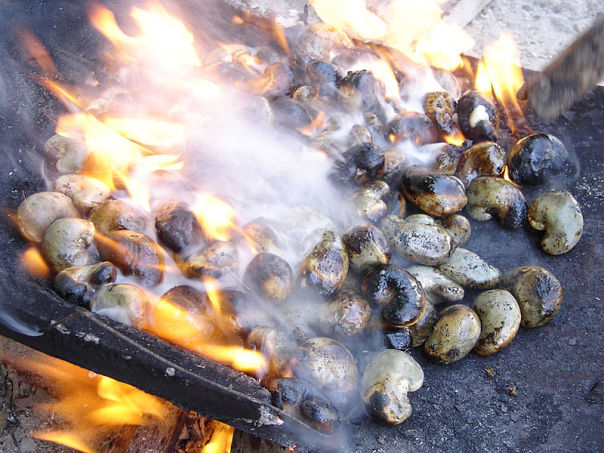 By-Products Of Cashew List:
We can eat cashew fruit (known as cashew apples) which the raw cashew nut is attached. The top end of the cashew fruit is attached to the cashew tree stem. The bottom end of the cashew fruit attaches to the cashew nut, which is encased in a shell. In botanical terms, cashew fruit is an accessory fruit that grows on the cashew seed (the raw cashew nut). The cashew fruits are juicy, lightly flavored, and sour, with a lot of vitamin C, iron, phosphorous, and calcium…
=> Read More: What Happens With The Cashew Fruits When The Nut Harvested?
Raw Cashew Shells – The Raw Hard-shell of Cashew nuts before extract oil, they're the primary raw material for the production of cashew shell oil products. In the past, the cashew shell is what many consider the trash, is now becoming a new source of raw materials, and could open up a market of hundreds of millions of dollars per year.
=> Read more: Cashew Shell The Raw Material For Extract Oil From Vietnam
Cashew Testa, Husk (testa, cashew silk shell): used as a food source for animal feed or used as biofuel, which is less polluting for the environment than CNS, CNSR, and coal.
=> Read More: Cashew Testa Skin (Cashew Husk) From Vietnam
Cashew Nut Shell Liquid (CNSL) is a versatile by-product of the cashew industry. The nut has a shell of about 1/ 8 inch thickness inside which is a soft honeycomb structure containing a dark reddish brown viscous liquid. It is called cashew nut shell liquid, which is the pericarp fluid of the cashew nut… Cashew nutshell contains up to 25 – 35% oil, this is a precious oil also known as cashew nut shell oil, which is being imported from many countries around the world.
=> Read More: Raw Cashew Shell Liquid CNSL Oil From VIETNAM
Cashew Nut Shell Liquid is a byproduct obtained from the processing of cashews and is a material used in the petrochemical industry and is one of the most readily available natural sources of phenol (Phenol is an ingredient used in the processing of medicines, pesticides, paints, resins, resins, and termite-proof treatments for wood). Due to the properties of the drug and the presence of anacardic acids, cashew resin has an antibiotic effect and is used in the treatment of toothache, leprosy, ringworm, warts, scabies, and psoriasis. Cashew nut shell oil contains a mixture of Alkyl, and natural Phenol with the main chemical composition: Cardanol, Cardol, 2-Methyl, and polymers. From the available chemical and chemical properties of cashew nutshell, it can be seen that this is a valuable raw material and auxiliary material in many industrial manufacturing industries.
Friction Dust (Known as CNSL friction particle, CNSL-based friction material, cashew friction dust) is a product used as an additive in the Manufacturing of Friction materials (Automotive & Industrial) like Brake Linings, Disc Brake Pads, Railway Brake Blocks, and Clutch Facings, etc friction level. CNSL-based friction material to modify the friction and wear properties of brake linings.
Cashew Tree Timber
Cashew tree timber provides good firewood and can make valuable charcoal. In addition, cashew wood is also used to make cheap furniture, and floor lining, …
=> Related Article: What is a Cashew Tree? How To Grow Cashew Trees?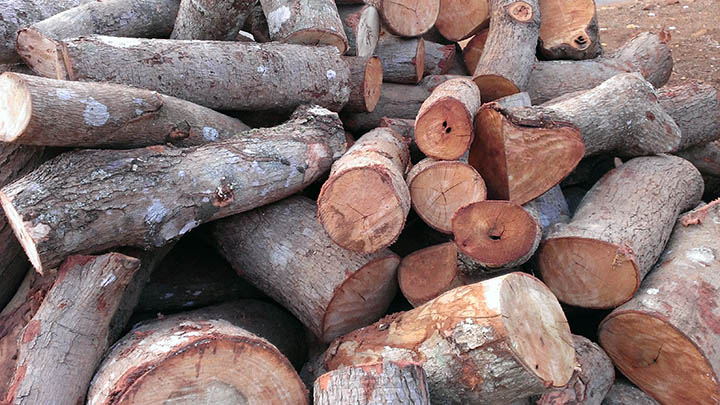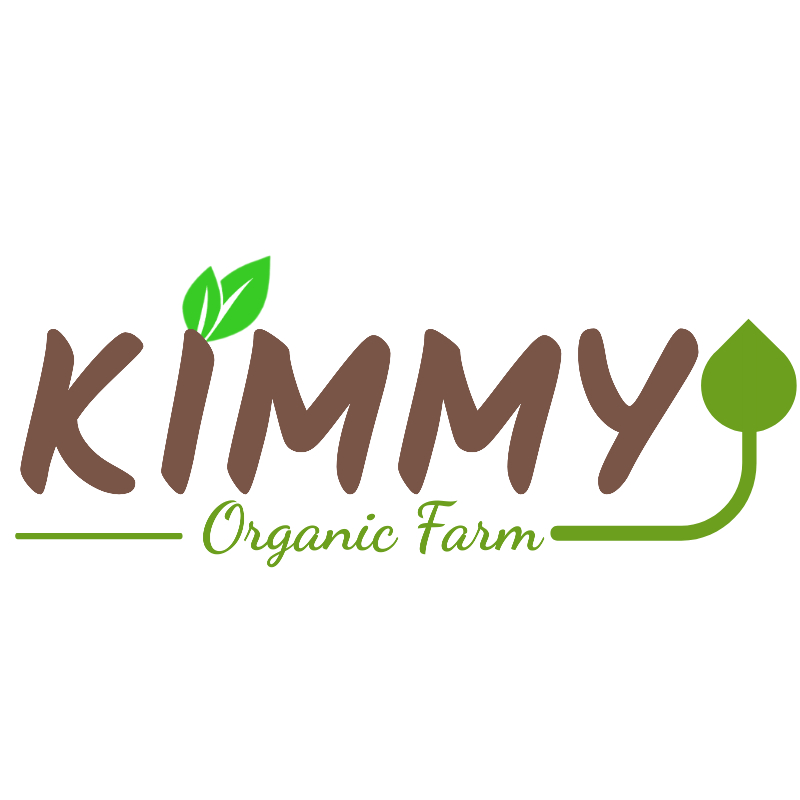 A brand specializing in the production and export of agricultural products in Vietnam. We have a black soldier fly farm in Tay Ninh and a cashew growing area in Binh Phuoc. The main export products of the company are: cashew nuts, cashew nut kernels, black soldier fly, frozen seafood, shrimp, prawns, catfish… from Vietnam.