Cambodia is one of the few countries in the world that has excellent natural conditions for growing cashew. However, Because the lack of Domestic Cashew processing factories, 80 – 85% of Cambodia's raw cashew nut output is exported to Vietnam for processing into finished cashew kernels. Vietnam is Cambodia's biggest trading partner in the cashew industry.
Cambodia Ministry of Agriculture, Forestry and Fisheries Reported
According to the Ministry of Agriculture, Forestry, and Fisheries of Cambodia (MAFF), Vietnam Cashew Association has agreed to increase orders to Cambodia cashews. Mr. Hean Vanhan, leader of MAFF's agricultural agency, said Vietnam has agreed and planned to buy more raw cashew nuts from Cambodia, while the Vietnamese cashew processing companies also agreed to build processing factories in Cambodia. Vietnam has supported human resources to develop the cashew industry in Cambodia and share varieties of cashew seeds that can be grown in Cambodia, helping Cambodia's cashew industry thrive in the coming years. "The Vietnam Cashew Association has committed to buy all raw cashew nuts produced in Cambodia", Mr. Vanhan said, at the same time, that Vietnam will send more high-yield cashew seeds to support the country's cashew industry to increase the cashew growing area.
=> Related article: Cambodian Firstly Export Cashew Kernels To Japanese Market
Vietnam has Deployed 500,000 ha of Cashew Planting In Cambodia
The Vietnam Cashew Association has also planned to deploy 500,000 hectares of cashew crops in Cambodia, expecting the annual output of Cambodia to reach 1 million tons under a cooperating project with MAFF and with Cambodian farmers. By 2020, Cambodia has produced more than 204,000 tons, of which Vietnamese processing companies bought 80-85% of the above output. ​Vietnam's cashew industry turns to Cambodia.
=> Related article: USAID Greening Prey Lay Helps Cambodia's Cashew Farmer
Cashew Area In Cambodia Nowadays
Currently, according to the latest report by the Ministry of Agriculture, the cashew area of ​​Cambodia was 258,984 ha in 2020. The harvested area in 2021 will reach 162,294 ha and the average yield is 1.49 tons/ha. Kampong Thom, Kampong Cham, and Ratanakiri are the provinces with the largest cashew growing area in Cambodia, respectively accounting for 27%, 18%, and 17% of the cashew growing area in this country. According to the Cashew Association of Cambodia. Cambodia cashew nut production
Top 10 Cashew Area In Cambodia in 2021:
Kampong Thom Province: 90,959 hectares (has the largest cashew plantation)
Kratie Province: 47,858 hectares.
Ratanakiri Province: 30,459 hectares
Kampong Cham Province: 24,364 hectares
Siem Reap Province: 22, 305 hectares
Preah Vihear Province: 16,971 hectares
Stung Treng Province: 16,164 hectares
Tboung Khmum Province: 8,334 hectares
Mondulkiri Province: 5,676 hectares
Kampong Chhnang Province: 2,123 hectares.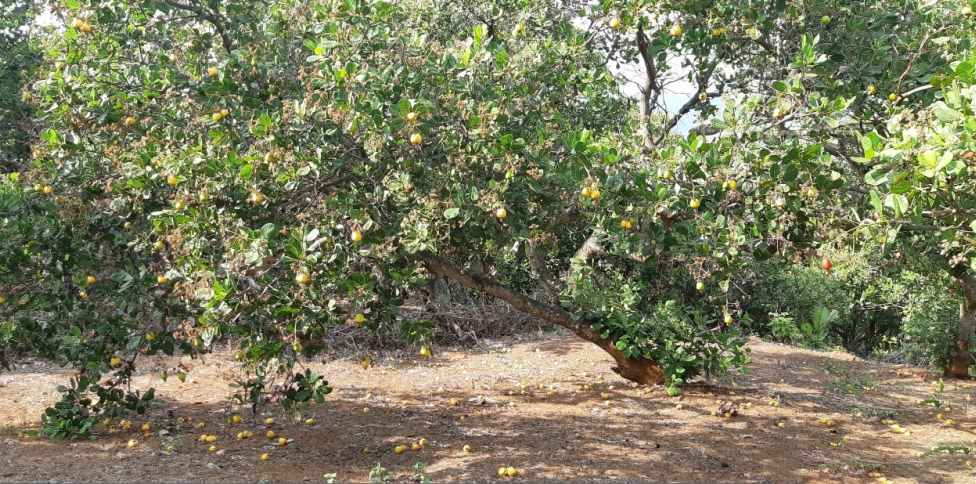 News & Data Update
In total 2019,
Cambodia exported 202,318 tonnes of raw cashew nuts in 2019 to foreign markets, up nearly 100 percent from 2018's 101,973 tonnes, a Ministry of Agriculture, Forestry and Fisheries report said.
In total 2020,
Cambodia exported 218,981 tonnes of raw cashew nuts, an increase of 8.24 percent from 202,318 tonnes in 2019, the agriculture ministry reported. Cashew nuts are exported to Vietnam, Japan, Russia, China, Hong Kong, Thailand, France, South Korea, Turkey and Bangladesh, Malaysia, the Netherlands, and Laos.
In the first 7 months of 2021,
Cambodia Agriculture Minister Veng Sakhon said: 85% of the total cashew exports 866,207 tonnes of raw cashew nuts, were exported to Vietnam (Vietnam as the main buyer). Vietnam imported the most Cambodian raw cashew nuts during the January-July period, at 866,207 tonnes, followed by China (3,639.5 tonnes), Thailand (3,199.40 tonnes), Japan (34.43 tonnes), India (17 tonnes), Saudi Arabia (14.51 tonnes), Bangladesh (7 tonnes), South Korea (3.91 tonnes), Laos (2 tonnes), Togo (0.01 tonnes) and the UAE (0.01 tonnes), The rise in export was attributed to an increase in the area under cultivation and the stockpile from last year. According to The reports from the Cashew Nut Association of Cambodia.
In total 2021,
According to the Ministry of Agriculture, Forestry, and Fisheries, the export of raw cashew nuts from Cambodia in 2021 has been a major success. In total, Cambodia exported 937,974.26 tonnes of raw cashew nuts in the year 2021. The export of raw cashew nuts from Cambodia in 2021 is a testament to the country's commitment to its agricultural sector and its ability to produce high-quality products for the global market. It is hoped that this trend will continue in the years to come, as it will help to create jobs and boost the local economy.
Article Written By – Kimmy Farm: We Originally a Vietnam cashew farm in Binh Phuoc province, Vietnam, an extremely famous place that contributes to making Vietnam a leading exporter of the cashew industry. Currently, with many years in the industry, we develop ourselves into a company specializing in cashew nut export such as W240, W320, W450, SW240, SW320, SW450, SB, BB … In addition, we also have a staff of staff who have many years of experience working in large processing factories in Vietnam. Kimmy Farm's cashew products have been exported to major markets such as the US, UK, EU, Russia, Canada, Australia, the Middle East, China, Turkey, South Africa, UAE, India, Singapore, Japan, and many other countries
@Products Mentioned in Article: Vietnam cashew nut Products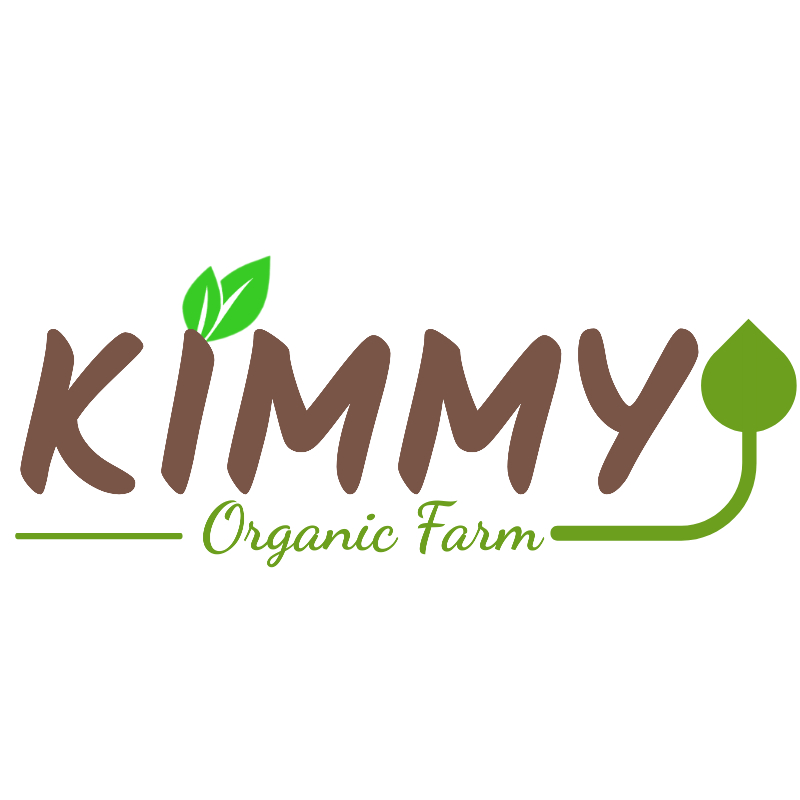 A brand specializing in the production and export of agricultural products in Vietnam. We have a black soldier fly farm in Tay Ninh and a cashew growing area in Binh Phuoc. The main export products of the company are: cashew nuts, cashew nut kernels, black soldier fly, frozen seafood, shrimp, prawns, catfish… from Vietnam.