Disadvantages of cashew nuts? Cashew Side Effects? Kaju side effects? What are the disadvantages of cashew nuts? Can cashews cause diarrhea? What are the side effects of eating too much cashew nuts? What happens if you eat too much cashew nuts? Cashew nuts are a type of nut that is often eaten as a snack. They are high in fat and calories, but they also contain some important nutrients, including copper, magnesium, and phosphorus… Cashews are also a good source of protein. Despite their nutritional benefits, cashews also come with some potential side effects if We eat them too much.
Cashew is LIKELY SAFE to eat in normal food amounts. The Side Effects of Cashews are VERY RARE! But if you eat cashew too much or you are allergic to cashew, which may also cause bloating, constipation, weight gain, and joint swelling… Cashew contains chemicals that might work against certain bacteria, and some of the fats in cashew might help to lower cholesterol levels in the blood, Some research shows that eating about 1 ounce of cashew daily helps to reduce systolic blood pressure (the first number) and to increase levels of "good cholesterol" (HDL). But if you eat it too much it may not be good for your health. And what happens if you eat too many cashews? What are the disadvantages of cashew nuts? Read the Article Below!
How Many Cashews Can I Eat A Day?
Cashews contain a lot of nutrition, these are mostly unsaturated fats and significant amounts of copper, manganese, magnesium, zinc, iron, phosphorus, vitamin K, vitamin E, and B vitamins…, which are very healthful in MODERATE quantities. Nutritionists suggest limiting cashew nut kernel consumption to up to 5 – 10 cashews a day to avoid weight gain. You can eat 15–30 cashew nuts a day for a primary source of fat and a secondary source of protein. Not all fats are bad for you, and some types of fat can actually help your heart health. Some research shows that eating more nuts, such as cashews, can lower your risk for cardiovascular disease. This may occur by reducing blood pressure and cholesterol levels… Some vitamins and minerals in nuts, such as potassium, vitamins E and B-6, and folic acid, also help to fight heart disease.
=> More Infomation: How Many Cashews Can I Eat A Day?
How Many Cashews Is Too Much?
More than 40 nuts a day is too much for daily! that means you are overeating cashew nuts. But If you are an athlete, it is a different story, since you are practicing activities and your metabolism and digestion process work differently compared to a non-physical activity people. So you can eat up to 30 – 40 nuts per day since you have a high metabolism and drink at least 3 liters of water.
What Are the Side Effects Of Eating Too Many Cashew Nuts
Cashew nuts are a good source of protein, fat, fiber, and minerals like magnesium, zinc, and selenium… However, If you eat too many cashews a day (mean: cashew overdose) you can lead health problems like bloating, headache, constipation, weight gain, and joint swelling… But these side effects of cashew are very rare.
The Major Effects If you eat too much cashew nuts you may cause:
Weight gain
Headache
Bloating
Nut allergy
Drug interactions
….
Many of us know cashew nuts are high in calories and fat. So should we be eating cashew nuts or will they make us gain weight? In short, the answer is YES, if We eat cashew nuts too much. And no, they won't make us gain weight if eaten in moderate amounts. The fats in nuts are mostly "good" fats. If you eat cashew nuts too much, the most common side effect of cashew nut kernel that you will face is weight gain. How many cashew nuts per day to gain weight? In another hand, if you want to gain weight you can eat about 30 – 40 cashew nut kernels per day. So eating too much can contribute to weight gain.
=> More Info: How To Eat Cashew Nuts To Gain Weight Quickly, Effectively
Headache
The Second common cashew side effect is Headache. Eating peanuts, almonds, cashews, and other nuts are known to trigger headaches (migraines) in some people. Cashew nuts can have a negative effect on migraine headaches and cluster headaches. This is due to the composition of cashew nuts. Although these foods are normally very healthy, some people are hypersensitive to them. Changes of the season – Certain seasonal changes tend to trigger headaches in some people. In cashews have amino acids: tyramine and phenylethylamine, which are good for our health and help maintain normal blood pressure levels and provide a sense of well-being that may cause head pain in individuals who are sensitive to these amino acids.
Bloating
Eating fatty nuts like cashew nuts (like all nuts, contain a lot of fat) can make you feel bloated. Bloating occurs when gas that doesn't pass through your system by belching or flatulence builds up in the stomach and intestines. If you Eat too many cashew nuts, they can delay stomach emptying, which leads to gastrointestinal side effects like bloating and changes in your bowel movements. Unfortunately, all fatty foods, including cashews, If you eat too much cashew nuts can cause these side effects in people with functional. dyspepsia. Most nuts contain compounds like phytates and tannins, which make it difficult for our stomachs to digest them. Nuts also contain different kinds of fat, which can lead to diarrhea Cashews might cause bloating in some people for different reasons.
=> More Info here: Can Eating Cashews Cause Bloating, Diarrhea?
Nut allergy
If you are a nut-allergy! Don't Eat too much cashew nuts, it may be dangerous for your health even because of the risk of allergic reactions attached to them, but they are a less frequent allergen than tree nuts or peanuts. As per a study published in the December 2003 edition of the journal "Allergy", allergies associated with cashews are risked day by day and these allergic reactions are even more serious because they affect young children who may never have been exposed to these allergies. As per another article published in the journal "Archives of Diseases In Childhood", it was found that anaphylaxis or constricting of the airways was found to be more common in people suffering from cashew allergies than in people suffering from peanut allergies.
=> For More Info: What Are Symptoms Of Cashew Nuts Allergy?
Although cashew allergies are somewhat Very RARE, those who develop cashew allergies can have serious reactions if they're exposed to cashews. About 0.1% of Americans have an allergy to cashews, and less than one in a thousand individuals will develop a severe allergy after being exposed to cashews.
Symptoms of a cashew nut allergy include:
Headache
Hives and itching
Nausea
Swelling of the mouth, face, or lips
Swelling of the throat
Sneezing
Stomach pain
Vomiting
…
Drug interactions
Cashew nuts are an excellent source of magnesium (82.5 mg of magnesium per ounce of cashew nuts), which provides many benefits like regulating body temperature, detoxification, keeping bones and teeth healthy, and many more benefits. However, there is also some risk associated with magnesium and one such risk is its ability to interfere with some drugs. As per the University of Maryland Medical Center notes, it was found that several drugs interact with magnesium (which is present in cashews at a high level) and disturb the effect of those drugs. Quinolone antibiotics like ciprofloxacin and magnesium bind together and may prevent adequate absorption of antibiotics.
Some Drugs that MAY interact with cashew nut kernels:
Insulin
Glimepiride (Amaryl)
Glyburide (DiaBeta Glynase PresTab, Micronase)
Pioglitazone (Actos)
Rosiglitazone (Avandia)
Chlorpropamide (Diabinese)
Glipizide (Glucotrol)
Tolbutamide (Orinase)
……
The information contained in the post is for general purposes only and shouldn't be considered medical advice or an alternative to medical advice.
Are Cashews Good for Your Health?
YES! IN MODERATION, Cashew nut kernels have a lot of health benefits and it's Good for your Healthy. Cashew nuts may help you: control weight, improve heart health, lower blood pressure, lower cholesterol levels, be good for brain health and boost brain function, improve the immune system, help strengthen bones, and prevent and control diabetes,… You can eat 15–30 cashew nuts a day as a primary source of fat and a secondary source of protein. Cashews have many advantages, but one of the most compelling is their high nutritional value. Cashew Kernels contain omega-6 and omega-3 fatty acids,… which are considered to be healthy fats. Having a balanced intake of these acids is beneficial to your health. Cashew also contains several vitamins and minerals, including vitamin E, copper, manganese, and phosphorous. Cashews are a nutrient-dense food that contains a variety of vitamins and minerals, as well as healthy fats. Like most nuts, cashews may also help improve your overall health.
=> Related Article: What Time To Eat Cashews Is Healthiest?
Cashew Nuts Have Many Benefits:
Can Help Control Weight
Help Build Bloods
Good For The Eyes
Reduce Symptoms of Migraines
Improve Your Heart Health
Improve Your Immune System
Help Your Brain Healthy
Boost Brain Function
Help you Improve Your Sleep
Help Prevents Cancer
….
Help Control Weight
Eating Cashew nuts are a great way to help control your weight. They are low in calories and high in fiber, which helps to keep you feeling full. They are also a good source of monounsaturated healthy fats (healthy fats), which can help to lower bad cholesterol levels and reduce the risk of heart disease and boost your metabolism. In addition, Cashew nut kernels have a high content of proteins, magnesium, vitamin e, and vitamin k,… which help you control your weight. But Cashew is essential to consume in moderation.
Proteins: the high content of Proteins that make you fuller for a longer time and reduce your cravings.
Magnesium: the high content of Magnesium in cashew nuts is essential for regulating the metabolism of fat and carbohydrates, which may further help you lose weight.
Vitamin E: is a powerful antioxidant that protects your cells from oxidative stress. Adequate vitamin E levels are essential for the body to function normally and reduce the stress that helps you control weight.
Vitamin K: has been linked to fat and glucose metabolism. Vitamin K may decrease body fat or fat distribution or fat distribution
…….
=> Related Article: How To Gain Weight Quickly, Effectively With Cashew Nuts
Help Build Blood
Cashew nuts can help build Blood, Nuts offer a high amount of iron and copper. These are both important when it comes to producing red blood cells in the body. Red blood cells are very important as they are what help carry hemoglobin throughout the body. Hemoglobin is a protein that binds with oxygen. This binding helps to supply the cells located throughout the body. When you consume cashews it can improve your blood count overall.
Irons: is a mineral that the body needs for growth and development. Your body uses iron to make hemoglobin, a protein in red blood cells that carries oxygen from the lungs to all parts of the body, and myoglobin, a protein that provides oxygen to muscles. Your body also needs iron to make some hormones.
Coppers: Copper is an essential nutrient for the body. Together with iron, it enables the body to form red blood cells. It helps maintain healthy bones, blood vessels, nerves, and immune function, and it contributes to iron absorption. Sufficient copper in the diet may help prevent cardiovascular disease and osteoporosis, too.
Good for Hair
Cashew nuts contain copper, potassium, and fatty acids which help to enhance hair color and keep it shiny, strong, and healthy. There is also cashew kernel oil that when applied to the hair, can keep it shiny and healthy. Copper found in cashews is a very good micronutrient for hair, helping to keep hair bright and strong. In addition, copper is also an essential part of many enzymes that help give hair color. The amount of copper helps to prevent your hair from premature graying, they also make your hair smooth and silky thereby reducing your hair loss. Not to mention that cashews contain a lot of potassium and other essential nutrients that help keep the scalp healthy, which in turn also contributes to your hair loss and promotes your hair growth.
Copper: an essential mineral that helps your hair stay bright and strong.
Potassium: a mineral that helps keep the scalp healthy, which in turn also helps to prevent hair loss and promotes your hair growth.
Good for Skin
The nutritive substances present in cashews have amazing benefits for the skin. Cashew kernels are rich in zinc, magnesium, iron, selenium, and phosphorus, high-quality protein, and excellent antioxidants. These substances will help keep your skin healthy and free of wrinkles. Most notably, antioxidants (like vitamins E and K) help promote the growth of new cells in your skin, allowing your skin to regenerate faster and helping to maintain elasticity. In addition to eating cashews daily can also help your body fight free radicals, some recent research in the British Health Journal the nutrients in cashews also contribute to the prevention of skin cancer.
Good for the eyes
The powerful antioxidant pigment called ZeaXanthin is directly absorbed by our retina. It then forms a protective layer over our retina which prevents harmful UV rays. Cashew kernels contain high levels of Lutein and Zeaxanthin, which act as good antioxidants for the eyes when consumed regularly. These compounds protect the eyes from mild damage (which is great for the elderly) and may even help reduce the risk of cataracts in the elderly. In addition, Vitamin B2 (riboflavin) in cashew nuts helps improve nerve health and protect against cataracts and heart disease.
Zeaxanthin: this is a substance that helps form a protective layer on our retinas and prevents our eyes from harmful UV rays.
Lutein: acts as a good antioxidant for the eyes to help your eyes stay healthy, reduce the risk of eye aging, cataracts in the elderly.
Vitamin B2 (riboflavin): helps improve nerve health and protect against cataracts and heart disease.
Reduce Symptoms of Migraines
Dealing with a migraine can be quite awful. This is one of the worst types of headaches that you can get and when you suffer from migraines you may find it impossible to go through your day-to-day life. Over the past few years, there have been several studies that have shown that magnesium is an important nutrient when it comes to the treatment of migraines. The reason for this is that it has ion-reducing symptoms that are quite effective at reducing the frequency of attacks.
Magnesium: is a mineral that can effectively prevent migraines for many people. Some scientists believe that magnesium hleps blocks signals in the brain that lead to migraines stop certain chemicals that cause pain
Improve Heart Health
Cashew nut kernels can help improve your Heart Healthy! Cashew nuts kernels are beneficial for our heart health, they are high in monounsaturated and polyunsaturated fatty acids…, which can help lower both LDL (bad cholesterol) and triglyceride levels, thereby reducing the risk of cardiovascular disease. Also, certain vitamins and minerals in cashews, including Vitamins E, Vitamins K and B-6, potassium, magnesium: and folic acid… can help protect against heart disease.
Monounsaturated, and polyunsaturated fatty acids: help lower both LDL and triglyceride levels (Lower Cholesterol Levels)
Vitamins E, Vitamins K, Vitamin B-6, potassium, and folic acid: help protect against heart disease. (Lower Blood Pressure)
Magnesium: helps to reduce the risk of stroke. This link is most notable for hemorrhagic strokes, which result from a weakened vessel that spills blood into brain tissue upon rupturing. Regularly eating magnesium-rich foods also helped modestly reduce the chances of having any type of stroke. The study found that for every 100 additional milligrams of magnesium per day, people cut their risk of stroke by 8%
Improve Digestive System
Cashew nut is the first nut that is evaluated to contain many nutrients that are good for the human digestive system. The fiber in cashews supports many benefits for the intestines as well as inhibits the development of digestive disease. Vitamin B5 and B6 in cashew help your Digestive System convert Food more effectively. However, not so that you can use cashews in excess in a day. Because if you eat too many cashews, it can lead to negative effects on the intestines. Should not eat too much, but need to have a healthy menu plan to get the maximum health effect from eating cashews.
The Fiber in cashew helps inhibits the development of digestive disease.
Vitamin B5 (pantothenic acid) in cashew nuts helps your Digestive System convert food into energy.
Vitamin B6 (pyridoxine) helps the body use carbohydrates, fats, and proteins more effectively.
=> Read more: 6 Nuts Good For Your Digestive System
Improve The Immune System
Cashew nut kernels are rich in zinc, iron, copper, vitamins, and antioxidants…. that help you improve your immune system.
Zinc is an immune-boosting compound that is vital for basic cell processes. Regular intake of zinc may provide you with the required amount of zinc and vitamins that ultimately enhance your immunity.
Iron, Copper present in cashew not only is necessary for the growth of new blood vessels and for maintaining a healthy immune system. They also an important role in making red blood cells and maintaining nerve cells and the immune system.
Vitamin C in cashews helps in building a strong immune system and maintaining good health.
Antioxidants are helpful for the cell as they neutralize free radicals that cause cellular damage. Some of the most potent antioxidants are vitamins E and K, and cashews contain both vitamins that help our body to fight off oxidative damage.
=> More Infomation: Cashews Are High In Zinc Help To Immune Boost
Good For Brain Health
Cashew nuts are rich in Vitamin B6, Tryptophan ( a precursor of serotonin), Zinc, and Copper…, which increase the regulate the body's serotonin and norepinephrine levels, which helps keep your anxiety levels and depression down, and are good for your brain healthy.
Magnesium and vitamin B6 are both essential for overall health and for controlling mood swings.
Tryptophan is a precursor of serotonin. Cashews are also super high in tryptophan, which again, helps increase levels of that happiness-inducing neurotransmitter. Serotonin is a strong anti-depressant hormone and acts as an anti-depressant, and it also helps reduce stress, stabilize mood, and improve overall brain health.
Zinc content also acts as a powerful antioxidant and protects the brain from getting damaged by free radicals.
Copper is very essential in promoting the brain toward the side of a good amount of hormone and enzyme production in the body.
Boost Brain Function
Cashews contain an adequate ratio of monounsaturated and polyunsaturated fatty acids. These two fat are crucial for maintaining brain health, assisting in memory, and aiding in reducing inflammation. Cashews are rich in good fats and loaded with vitamin E. This again has a strong antioxidant protective benefit. This protects the brain from getting damaged, boosts immunity, prevents cognitive decline, boosts alertness, and preserves memory longer. In addition, Cashews contain high levels of magnesium, Which is a mineral that helps regulate the electrical activity of the brain. Magnesium also helps our bodies produce nitric oxide, a chemical that helps blood vessels relax. Relaxation of blood vessels can increase blood flow, which can help boost brain function.
Good For Your Sleep
Is It Okay To Eat Cashews Before Bed? YES! Cashew Nut Kernels are often considered to be good food for sleep. Though the exact amounts can vary, nuts contain Melatonin as well as essential minerals like Magnesium and Zinc that are essential to a range of bodily processes. And Cashew nuts will boost your immunity, stamina… after hard heavy work that helps your good to sleep
Melatonin: The hormone melatonin plays a role in your natural sleep-wake cycle. Natural levels of melatonin in the blood are highest at night. Some research suggests that melatonin supplements might be helpful in treating sleep disorders, such as delayed sleep phase, and providing some relief from insomnia and jet lag.
Magnesium: a mineral that acts like a natural sedative. Even a small deficiency in magnesium can lead to trouble in the sleep department.
Zinc: Consumption of Zinc helps to have fewer wake-ups at night. It is an excellent & safe sleep aid. and also has a calming & antidepressant effect. Along with helping to regulate sleep, Zinc has been shown to improve the vividness of dreams.
Increase Male Fertility
In more Chinese and Western traditional medicine, cashew nuts are commonly referenced as an aphrodisiac and cure for impotence. Eating Cashew nuts is a good and healthy way to help male fertility. They are high in nutrients, which can help to boost your sperm count and motility. And Cashew nuts are a good source of protein and healthy fats, which can help to improve your overall health.
In addition, Cashew nuts are rich in zinc which is essential to improve sperm count in males and fertility chances. Cashew nuts are naturally high in Zinc, an essential mineral for proper sperm motility and production, with short-term deficiency impacting testosterone levels and sperm volume. Also, regular intake of cashew may help control weight and diabetes which increases male fertility drastically. For women, eating cashews can improve their chances of conceiving a baby.
Good for Type 2 Diabetes
Cashews are technically nuts, they have a glycemic impact of 6, which is lower than many fruits. A study has demonstrated that cashew nuts and diabetes have a positive connection. Cashew nuts are effective in reducing the risk of cardiovascular diseases for those with Type 2 diabetes. It lowers blood pressure and helps boost the HDL cholesterol level. researchers gave 300 participants with type 2 diabetes either a cashew-enriched diet or a typical diabetes diet. Those on the cashew-enriched diet had lower blood pressure and higher levels of HDL cholesterol after 12 weeks. The cashew nuts also had no negative impact on blood glucose levels or weight.
=> Read More: Top 10 Cashew Products We Love & Eat Every Day
Prevents Cancer
Cashew nuts contain proanthocyanidins, a class of flavanols that actually starve tumors and prevent cancer cells from dividing. In some studies, it's been shown that eating 12 cashews a day can reduce your colon cancer risk. One of the major benefits of eating cashew nuts is that it reduces the risk of cancer. Proanthocyanidins are a type of flavonol that stops the tumor cells from growing. Cashew nut is also filled with copper and proanthocyanidins which are responsible for Preventing cancer.
=> More Info here: Can Cashew Nuts Slow Down The Growth Of Cancer?
Prevent Alzheimer's Disease
Cashew nuts have a great number of health benefits. But did you know that Cashews can prevent Alzheimer's disease? A study carried out at the U. Medical Center showed that people who ate unsalted cashews daily were able to prevent Alzheimer's disease. The study also showed that the participants were able to prevent age-related mental decline.
The researchers evaluated 305 patients, ages 60 to 80, who were diagnosed with Alzheimer's disease and estimated their progression of the disease using brain imaging. The plaintiffs consumed 100 grams of cashews daily for one month and 200 grams per day for the next five months. According to the study, the patients experienced less loss of brain cell volume, a warning sign for Alzheimer's disease. The team added that patients with a suppressed production of beta-amyloid, a protein in amyloid plaques, experienced less progression of the disease.
=> Our Cashew Nuts Products in Vietnam: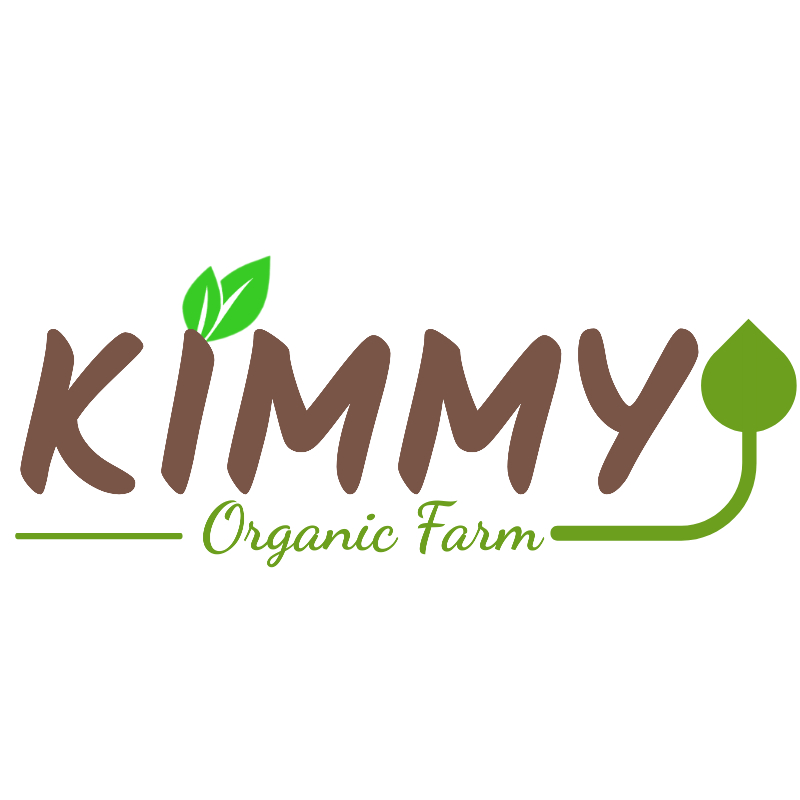 A brand specializing in the production and export of agricultural products in Vietnam. We have a black soldier fly farm in Tay Ninh and a cashew growing area in Binh Phuoc. The main export products of the company are: cashew nuts, cashew nut kernels, black soldier fly, frozen seafood, shrimp, prawns, catfish… from Vietnam.