What do black soldier fly larvae eat? What is the best food for black soldier fly larvae? What cheap food source available for BSFL can be found in our town? what to feed BSFL? How to feed BSF? BSFL food? what do black soldier fly larvae eat? The Low-cost Food source for BSF larvae is always a question for breeders in Vietnam. Here are some ideas for a low-cost food source for BSF larvae and some of their pros and cons. Let's explore with Kimmy. BSFL can tolerate a widely varied diet. The BSFL feeds on many kinds of organic waste such as table scraps, composting feed, and animal manure. They can also survive off of coffee grounds for a few weeks, but coffee grounds are not a sustainable diet. The caffeine from the coffee grounds helps to boost the metabolism and makes the Larvae more active. A diet combining kitchen scraps and coffee grounds may help to boost their metabolism. The BSFL has the ability to process animal feed products such as meat and fat. What to feed black soldier fly larvae? Read More Below!
=> Our BSFL Products are here: https://kimmyfarm.com/en/black-soldier-fly
What To Feed Black Soldier Fly Larvae?
Black soldier fly larvae are a type of insect that can often be found in compost bins. Many people use them to feed animals, including dogs, cats, chickens, pigs, and rabbits… BSFs Larvae can feed on all types of organic waste including food, manure, brewery waste, soya waste, coffee waste, and human food waste… turning them into animal feed. The % Protein and % FAT in your BSFL depend on what you Feed your BSFL!
Here are some FOOD Sources ideas for your BSFL Farm:
FOOD Sources
% PROTEINs in BSFL
% FAT in BSFL
Cattle Manure

42,1

%

29 – 34,8

%
Poultry Manure
39 – 41,8 %
27,2 – 35,1 %
Pig Manure
43 – 43,6%
26,1 – 34,2 %
Rice Bran Flour
42,3 – 45,7%
27,5 – 27,8%
Chicken Food
42,8 – 54,7%
14,6 – 19,1%
Leftovers / Food Waste
No Data
No Data
Fish Waste
60 – 62,7%
22,5 – 27,7%
Waste Fish Guts
51,2 – 57,9%
30,2 – 34,6%
Vegetable / organic waste
31,2 – 36,4%
5,2 – 6,63%
5 Cheap Foods Feeding BSF Larvae Ideas:
Food for your Black Soldier Fly Larvae Farm Easy to Find near your home. In the Wild, BSFL can Eat dead organic material and feces…
Food Waste (Leftovers Food)
Use of Black Soldier Fly Larvae for Food Waste – the best food for BSF larvae! Today, the quantity of food waste is increasing and causing a wide range of social problems. The world is presently creating more food waste. More than 2.1 billion tons of food waste is generated worldwide each year, but only about 16% is recycled and more than 46% is discarded and in the city's small size threw away around 800,000 tons of food waste. These Food Waste (leftovers) are now collected and burned, it's a waste of energy.
Food Waste (Leftovers) are Safe and Cooked foods intended for human consumption but not used up and discarded. This food source is high in protein, fat, and grease which is great for raising your larvae. Black Soldier fly larvae love to eat rotting food, and cooked leftovers are often rotting and very soft. However, remember to prepare your food so that it has a moisture content of 60% or more, which helps to feed the fly larvae and convert food. Food waste from City is the best food for black soldier fly larvae
The City Food Waste for Black Soldier Fly (BSF Foods) includes:
Cereal, Rice, sugar, pulses, oil crops,
Vegetables, vegetable oil, beans, onions, tomatoes,
Potatoes, fruits, apples, bananas, coconut, pineapple,
Meat skin chicken, fish, duck, animal…
Milk, cream, butter, animal fats, meat, offal, poultry, meat…
Coffee Grounds Waste Disposal
In the wild, adult black soldier fly is often attracted to the aroma of coffee grounds waste disposal, they fly in and lay BSF eggs on it. So it's very natural to feed your BSF larvae with coffee grounds and should be a good thing. Coffee grounds are very nutritious, often a human drink, so they are much better and safer than the other raw BSF foods Source you feed your BSF Farm. However, coffee grounds are not always available. If your fly farm nearby has a large coffee shop, this is a huge opportunity, get or buy coffee grounds from them
Brewery grains
Black Soldier Fly Larvae show a strong appetite for agricultural residues, chewing through straw, husks, stalks, and other plant matter. This ability makes them invaluable for the efficient processing of agricultural byproducts, which can then be used for a variety of applications. Brewery grains are another example of a food source that Black Soldier Fly Larvae can effectively consume. By feeding on brewery byproducts, these larvae can help reduce the environmental impact of brewery waste and potentially create new opportunities for waste management and resource recovery.
Fruits, Vegetables, Tubers… Rotten
In the fruit and vegetable growing areas, there is often have a lot of discarded vegetables and fruits rotten. They are a good source of food for your BSFL in abundant, cheap quantities. Types of Fruits, Vegetables rotten are cheap like watermelon, leftover dragon fruit, papaya, pumpkin, sweet potato, coffee, and berries,… The advantage of these foods source is that they do not smell heavy like some stale meats. In addition, these spoiled rotten fruits are often sold very cheaply or for free, which helps to reduce your Black Soldier Fly feeding costs. Another thing to look out for is the high residue of potentially harmful chemicals or pesticides in these fruits and vegetables. Treat or let them ferment before feeding your fly farm larvae.
Animal Manure
Animal manure is good for BSF larvae (chicken and pig manure). These eat a lot of protein-rich animal feed so their manure is great for your BSF larvae. If the manure comes from a healthy animal, then it may be good. You can mix them with some water to create a paste for the BSF larvae. Chicken manure, pig manure give good results. The Manure from herbivores like cows, goats, or horses may not be the best food source for your larvae. Because they are fairly fibrous and contain lignin or cellulose, your fly larvae may not digest as well. And the obvious downside to using animal manure is that their stink will spread throughout your farm. But in return, the manure is cheap with an abundant supply. The larvae thrive on fertilizers high in protein compared to rancid fruits.
Soybeans, Corn, Potatoes Waste
Food processing facilities often generate a significant amount of waste in the form of byproducts and scraps. Black Soldier Fly Larvae can help process these food processing byproducts, reducing waste and potentially converting it into valuable protein and fat sources. Soybeans, Corn, and Potatoes are high in carbohydrates, and protein… are cheap and good to use as black soldier fly larvae food.
Poultry Manure
Farms raising chickens, ducks, rabbits, cattle … are prevalent in Vietnam, and feces from poultry farms are also a valuable source of food for those who raise black soldier fly larvae. Raising black soldier fly larvae with Chicken manure is now very popular on chicken farms in the US, helping chicken farms increase their profit.
Fish Waste
The offal of freshwater fishes, which are being raised a lot in the Mekong Delta, are also a great source of food for black soldier fly farms in Vietnam. Black soldier flies have adapted and grown very strongly on the waste fish intestines, thereby giving birth to very high-quality black soldier fly larvae.
Cashew Fruit
Cashew fruit is an agricultural waste byproduct from harvesting raw cashew nuts. Cashew Fruit is a juicy fibrous nutritious fruit. Cashew fruit contains sugars, amino acids, tannin, ascorbic acid (Vitamin C), and crude fiber. The cashew apple is very rich in Vitamin C which is almost six times that of citrus fruits, a very rich source of Vitamin C. Besides vitamin C, cashew apple contains free soluble sugars most of which are reducing sugars. In the past, Cashew fruits were often discarded in large quantities, causing environmental pollution. Nowadays, Cashew Fruits are used by farmers as a portion of food for BSFL Farms.
=> Read More:
Written By Kimmy Farm – is a brand specializing in the manufacture and export of agricultural products in Vietnam. We have a black soldier fly farm in Tay Ninh and a cashew-growing area in Binh Phuoc, Vietnam. The main export products of the company are products from black soldier fly, cashew nuts, and raw cashew nuts… We are supplying partners for a number of customers from West Spain, France, Germany, Netherlands, Poland, Greece, Turkey, Russia, Switzerland, USA, Australia, South Africa, UAE, India, Singapore, Japan, and many others. In addition, we also have a team of staff with many years of experience working in large processing factories in Vietnam. Please contact us if you are in need of a premium source of cashew nuts.
=> Check Out The Black Soldier Fly Larvae Form Our Farm: Black Soldier Fly Products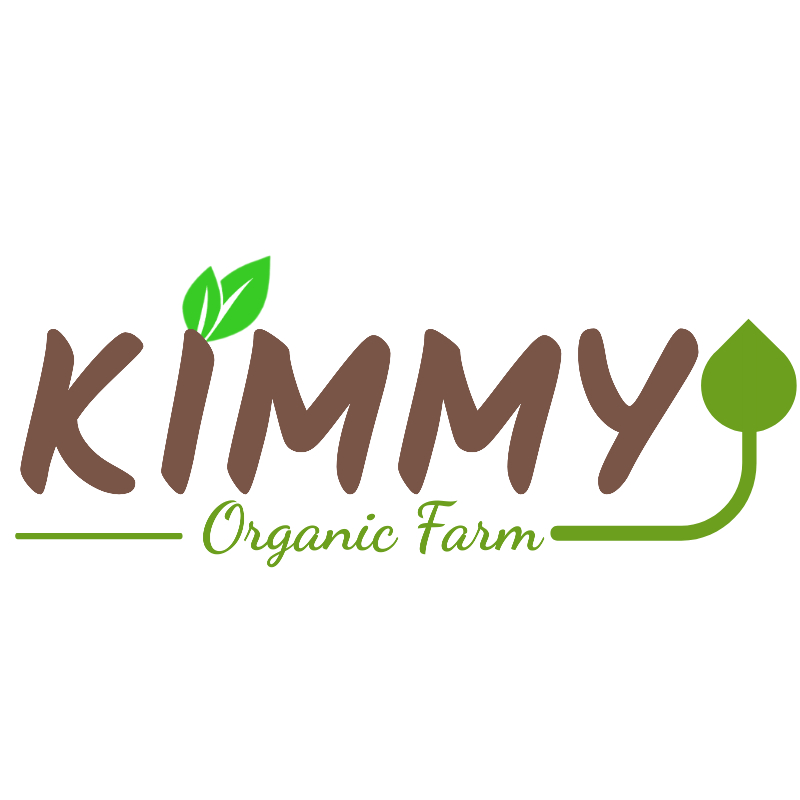 A brand specializing in the production and export of agricultural products in Vietnam. We have a black soldier fly farm in Tay Ninh and a cashew growing area in Binh Phuoc. The main export products of the company are: cashew nuts, cashew nut kernels, black soldier fly, frozen seafood, shrimp, prawns, catfish… from Vietnam.