The pros of black soldier flies include that they contain amino acids that are a good source of protein. This insect also has the ability to synthesize and process unsaturated fatty acids, which are important in the diet of Live Stock. Black soldier fly larvae are also rich in minerals such as calcium, iron, magnesium, sodium, zinc, and potassium. These minerals are important in the diet of humans and animals, and their presence in the larvae of black soldier flies makes them a good food item for consumption.
At a time when the world is running out of land and water to grow soybeans and corn for animal feed, Black Soldier Fly larvae have the potential to revolutionize the global food system by turning almost any organic waste stream into protein, fats, and minerals. BSF Larvae are rich in a range of nutrients. Dried BSF larvae contain up to 50% protein, 35% fat (with an amino acid composition similar to fishmeal), 6% Calcium, 1.2% Phosphorus, 1% Magnesium, 0.3% sodium … Therefore, BSF larvae are recognized and used as high-quality Protein & Fat sources for poultry, pigs, chickens, fish, shrimp, prawns… alternative commercial fish meal.
BSF Larvae Rich In Nutrients
BSFL is rich in a range of nutrients. Dried BSF larvae nutritional value contains up to 50% protein, 35% fat (with an amino acid composition similar to fishmeal), 6% Calcium, 1.2% Phosphorus, 1% Magnesium, and 0.3% sodium… Therefore, BSF larvae are recognized and used as alternative protein sources for poultry, pigs, and some fish and shrimp species.
A summary of the basic Nutritional Value in BSF larvae nutrition facts 100g BSF larvae:
| | |
| --- | --- |
| NUTRIENT | % Nutritional Value – 100g Dried BSF Larvae |
| Protein | 50% |
| Fat | 35% |
| Calcium | 6% |
| Phosphorus | 1,2% |
| Magnesium | 1% |
| Sodium | 0,3% |
@More Info About Our Vietnam BSF Farm: CLICK HERE!
Nutritional Value Of BSFL From By Different Food Sources
Black soldier fly larva (BSFL) is larvae of black soldier fly (BSF). It has been widely consumed by animals. Because of the nutritional benefits of BSFL, it can be used as animal feed. The larvae are high in protein and low in fat. Black soldier fly larvae can be found in different types of environments, but they are most commonly found in moist, decaying organic matter, such as manure. Other types of larvae, like midges and gnat larvae, can also appear in manure. BSFL larvae are large and fat, which makes them easy to collect and feed to animals. Protein and Fat Value, are the two most important things to make food for animal feed. The nutritional composition of BSF larvae will vary when BSFLs are fed with different food sources. So the nutrient composition of BSF larvae is variable. So to know the nutritional composition of the black soldier fly more or less you have to know which food sources to eat. The table that compares the nutritional composition of BSF varies greatly based on the food Larvae eat:
The Table of Food sources That Affect to Nutritional Value Of BSFL:
BSF larvae are off-white in color with grayish-brown stripes, and their length varies from 0.25 to 0.5 cm with a diameter of 0.1 – 0.15 cm. The larvae are fed on organic materials such as vegetable and fruit peels, food processing wastes, manures, feathers, and poultry or fish waste.
FOOD SOURCES
% PROTEIN
% FAT
Animal Manure

39,1 % – 45,7

%

29 – 35,1

%
Food Wastes
39 – 41,8 %
27,2 – 35,1 %
Green Waste
31,2 – 36,4%
5,2 – 6,63%
Raw Rice Bran
42,3 – 45,7%
27,5 – 27,8%

Black Soldier Fly Larvae Good For Animal Feed
Often when comparing two types of animal feed, people compare the content of Protein, Fat, Calcium, and Phosphorus… those are essential nutrients for the animal's body, Without them, the animals will not grow healthy. Black soldier fly larvae's nutritional are GOOD for Animal Feed.
High Proteins Content
At the same amount of dryness, the protein contained in BSF larvae (BSFL Proteins) has a much higher value than the obtained protein of: bran meal, soybeans, and other commonly used plant proteins in feed such as rapeseed, cottonseed, sunflower meal … Protein content in BSF larvae will vary from 31.2% to 45.7%, the amount of protein will be higher when we feed them by manure. when compared to feeding them only agricultural residues of plant origin. However, this protein% is said to be superior when compared to other traditional animal feed. Lack of protein will make the body of a lean animal will weaken the immune system and easily die from the disease. Besides, the animal will lose weight, muscle weakness, and even muscle loss, which greatly affects the performance of the animal.
Black Soldier Fly Larvae Proteins Content – (BSFL Proteins Content):
Lysine
Leucine
L-Leucine
Valine
Arginine
Threonine
Histidine
Phenyalanine+tyrosine
Methionine+cysteine
…..
=> More Info here: How Much Protein Is In A Black Soldier Fly Larvae?
Rich Fats Content
The fat found in BSF larvae is far more qualitative than other traditional feed fats. Because 53% of the fat in BSF larvae is lauric acid, a good substance that makes it easier for pets to absorb nutrients. Besides, the fat of BSF larvae also contains AWME, which is believed by Russian scientists to have an antibacterial ability to destroy lipid-coated viruses (similar to HIV and measles) as well as clostridium and pathogenic protozoa, which help to protect the intestinal tract of the animal during their development. The lack of Fat in the diet of the animal will make their digestive system less developed, difficult to absorb nutrients, and easily related to the intestinal system of the animals. The fatty acids of BSF Larvae are similar to those in fish oil, which is great for the skin, coat, and brain of freshwater fish. When given black soldier fly larvae to fish, they will develop more quickly, grow faster, and be healthier.
Black Soldier Fly Larvae Fats Content – (BSFL Fats Content):
Lauric Acid
Myristic Acid
Pentadecanoic Acid – ISO
Pentadecanoic Acide – Anteiso
Palmitic Acid Stearic Acid
Palmitoleic Acid
Oleic Acid
Lenoleic Acid
…
Calcium and Phosphorus Contents
Is black soldier fly larvae High in Calcium? YES! BSF larvae contain 80 times more calcium than other commonly eaten insects. Specifically, they have: 2.8 – 6.2% calcium, 1 – 1.2% phosphorus, and enough nutrients for animal feed; At the same time is the best live food to feed specialty animals such as shrimp, crab, fish, and frog … For Live stock, Calcium and Phosphorus are the two substances that make up their bones and teeth from the fetal stage to adulthood. So. If the bones develop slowly (especially the spine and long bones), the pig will be shortened, the muscular system is underdeveloped, and the amount of lean meat on the meat is low. For example, in pig farming, if you want to give pigs as lean as you need more calcium and phosphorus.
Magnesium Content
Magnesium (Mg) supplementation remarkably improves the digestibility of feed. In cows and sows, it has improved reproduction and shortened the service period. In broilers, it increased weight gain, and it has increased egg production of laying hens. Magnesium is a key mineral for cows and plays a crucial role in mobilizing calcium from bones and increasing gut absorption. In pre-calving cattle, in particular, access to this calcium is pivotal in ensuring a smooth birthing process. In the UK, magnesium oxide is one of the most commonly fed sources of magnesium. Dogs require essential vitamins and minerals just like humans do. One of these key nutrients is magnesium, involved with energy production at the cellular level. Every time your pet moves a muscle, experiences a heartbeat, or has a thought, magnesium is needed to facilitate that transfer of energy.
=> More Infomation: Can Dogs Eat Cashews? Is Cashew Nut Bad For Dogs?
Sodium Content
Sodium maintains the mineral balance of the animals at the right level and keeps your livestock healthy. It is advisable to opt for sea Sodium because this type of Sodium also contains additional essential minerals and trace elements.
Benefits of Black Soldier Fly For Our Environment
Black soldier fly Larvae are insects that eat dead animals, and rotten vegetable plants and recycle food waste… into high-quality protein, which can be effective in recycling waste and help our environment much better. and Black soldier fly larvae are voracious eaters. They can eat large quantities of organic waste, converting it into nutrient-dense animal feed in just weeks. Therefore, they are excellent for turning organic waste into nutrient-rich animal feed. We'll take a look at the benefits of using BSFL for organic waste management.
Benefits of Black Soldier Fly Larvae:
Black soldier fly can Recycle food waste
Black soldier fly can lower carbon dioxide emissions
Black soldier fly can lower ammonia nitrogen emission
Black soldier fly can improve soil quality
Black soldier fly improves livestock health
Black soldier fly can turn organic waste into nutrient-rich animal feed.
=> Read More Here: The Benefits of BSFL for Organic Waste Management
Article Written By Kimmy Farm – is a brand specializing in the manufacture and export of agricultural products in Vietnam. We have a black soldier fly farm in Tay Ninh and a cashew-growing area in Binh Phuoc. The main export products of the company are: products from black soldier fly, cashew nuts, and raw cashew nuts … We are supplying partners for several customers from West Spain, France, Germany, Netherlands, Poland, Greece, Turkey, Russia, Switzerland, USA, Australia, South Africa, UAE, India, Singapore, Japan, and many others. Besides, we also have a team of staff with many years of experience working in large processing factories in Vietnam. Please contact us if you need a premium source of cashew nuts.
@Check Out Our BSF Larvae Products here: https://kimmyfarm.com/en/black-soldier-fly/larvae
Our Contact Infomation – Kimmy's Farm:
Phone/Zalo: 0947729829 (Ms. Hanh)

Whatapps/Viber: +84947729829 (English & VN)
Email: contact@kimmyfarm.com
Office: 244/20A Le Van Khuong, Thoi An, Dist. 12, Ho Chi Minh City, Vietnam 700000
Find Us On Google Map: https://g.page/kimmyfarm/
BFS Farm: Ben Kinh Hamlet, Don Thuan Commune, Bau Bang District, Tay Ninh Province, Vietnam
BFS Farm & Cashew Growing Area: Nghia Binh Commune, Bu Dang District, Binh Phuoc, Vietnam
@Check More Info Here: Vietnam Black Soldier Fly Farm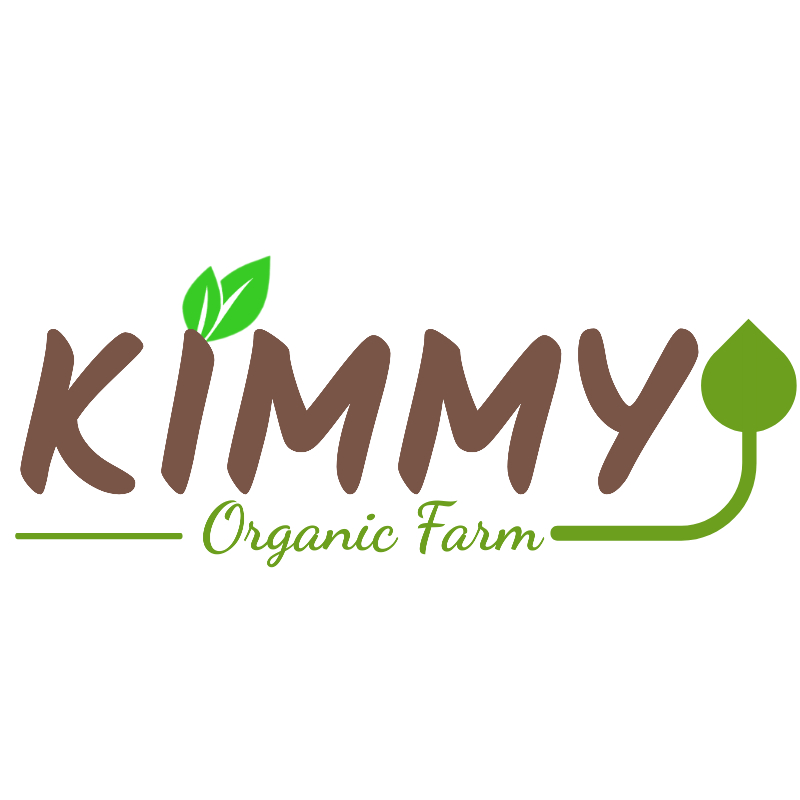 A brand specializing in the production and export of agricultural products in Vietnam. We have a black soldier fly farm in Tay Ninh and a cashew growing area in Binh Phuoc. The main export products of the company are: cashew nuts, cashew nut kernels, black soldier fly, frozen seafood, shrimp, prawns, catfish… from Vietnam.