Vietnam Cashew Report May 2021: In May 2021, Vietnam Raw Cashew Imported Volume reached 220.000 tons, worth 330 million USD. According to the report, the Volume of raw cashew nuts (RCN) imported after 5 months of 2021 totaled 1.4 million tons, worth $2.2 billion (the highest in 16 years). Vietnam cashew companies said they had faced a shortage of raw cashew nut in 2021 years and to ensure cashew kernels for export, they had to increase RCN imports volume even though import prices were rising. In recent years, the Vietnam cashew industry uses more than 70% of imported raw cashew nut, only 30% of raw cashew nut from Local farms.
Report For The First 5 Months Of the Year
Specifically, in the first 5 months of 2021, the volume of imported raw cashew nuts reached 1.41 million tons, worth 2.21 billion USD, the average price was 1,562 USD/ton.
Vietnam Increase imports RCN due to unusual weather
Unusual weather still continues at Bình Phước – the main cashew growing area in Vietnam. It's causing cashew farmers in Binh Phước to lose their crops. Binh Phuoc is the largest area of cashew in Vietnam currently has 137,368 ha of cashew trees, about 50% of Vietnam's cashew area. In addition, the increasing demand for cashew products in the world makes Vietnam have to increase the amount of raw cashew nut imports to meet the world demand.
A Cashew farmer in Binh Phuoc said: "I have 3,5 hectares of cashew nuts, in 2020 I have harvested 2.5 tons. However, from the beginning of the 2021 season until now, I have only harvested more than 0.2 tons. In addition, the lack of people to collect cashew nuts also affects the output of the cashew farm. This year is the most difficult year for Vietnamese cashew farmers ever." The Raw cashew nuts Price in Binh Phuoc decreased from 23,000 VND/kg. In Dong Nai, Raw Cashew nut is better. it's continued to stay at 27,500 – 30,500 VND/kg, thanks to the Good weather in Đong Nai province.
P/S: Cashew harvest season, cashew nut season in Vietnam
Beginning of the season: January, February
End of season: May, June.
Top Countries Exporting Raw Cashew Nuts to Vietnam
Cambodia is the largest supplier of raw cashews nut (RCN) to Vietnam, making up 60 – 75 % of the total. Imports RCN from African countries such as Tanzania, the Ivory Coast, Ghana, and Nigeria have also risen sharply over recent months.
Countries Exported Raw Cashew Nuts (RCN) to Vietnam in 2021:
| | |
| --- | --- |
| CAMBODIA | ~ 70% |
| TANZANIA | ~ 12 % |
| CÔTE D'IVOIRE | ~ 7% |
| GANA | ~ 2% |
| INDONESIA | ~ 2% |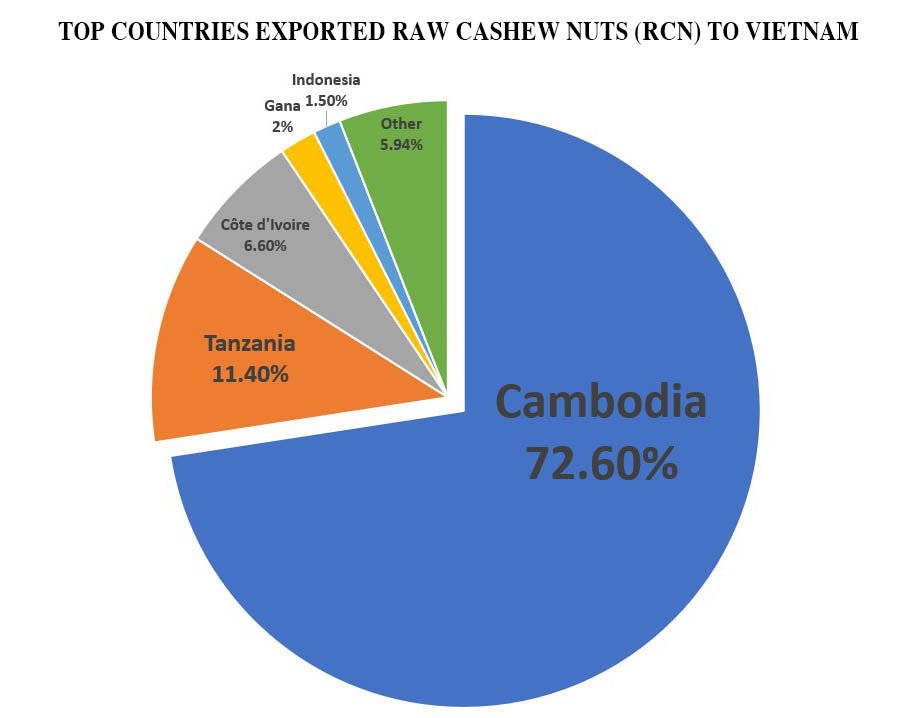 EU's Cashew Nut Consumption Demand Increasing
In Europe, the demand for cashew nut kernel consumption in 2020 increased by 17%, from 140,000 tons in 2019 to 160,000 tons in 2020. According to the Forecast, the price continues to increase in 2021. In the long term, the EU cashew nuts kernels market is expected to show stable growth. This growth is likely to be driven by changes in the consumption patterns of European consumers, including the rising demand for healthier snacking options and vegetable sources of protein. Germany, the Netherlands, United Kingdom, France, Italy, and Spain offer opportunities for developing country suppliers.
=> More Info about How To Import The Cashew Nuts From Vietnam?
@Products Mentioned in Article: Vietnam Cashew Nuts!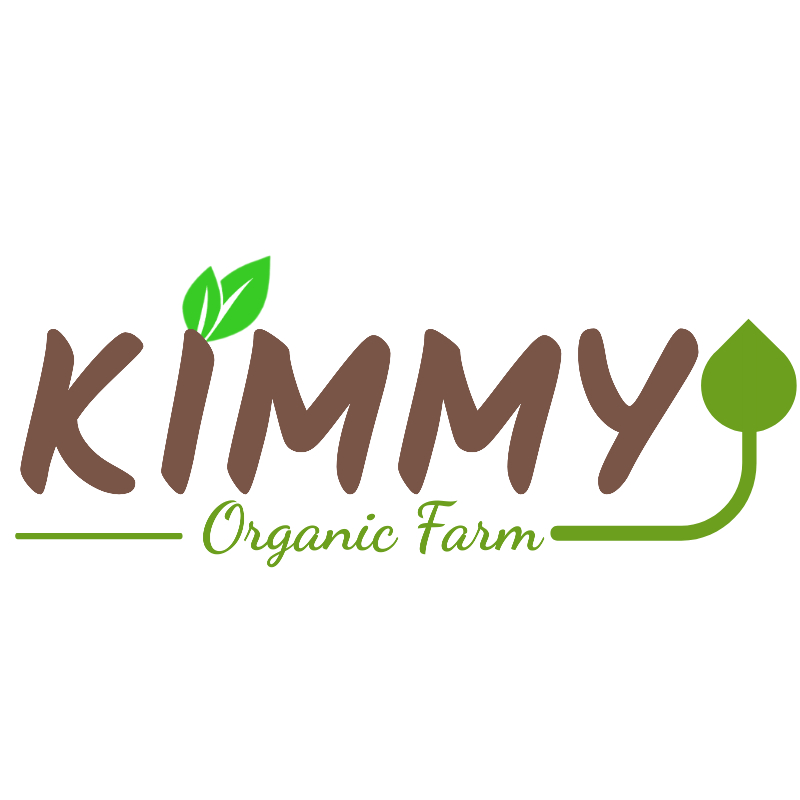 A brand specializing in the production and export of agricultural products in Vietnam. We have a black soldier fly farm in Tay Ninh and a cashew growing area in Binh Phuoc. The main export products of the company are: cashew nuts, cashew nut kernels, black soldier fly, frozen seafood, shrimp, prawns, catfish… from Vietnam.