How can you tell good quality cashews? How to know if the raw cashew nut kernels are high quality? how to check the quality of cashew nuts kernels? Cashew Quality Check? are very common questions. Cashew is the most commonly eaten dry fruit after almonds. Cashew should be purchased only after identifying the good quality without damage, or moldy cashews... Let's know how to identify cashew. how to check the quality of cashew nuts when buying at your local market? By following our simple guidelines, you can ensure that you are purchasing fresh, quality cashews that will provide you with a delicious, crunchy snack.
A. Identify High-Quality Cashew By Appearances
Cashews are one of the most delicious and nutritious nuts you can buy. Unfortunately, they can be quite expensive. There are a few things you can do to make sure your cashews are high-quality. Cashews are nuts that are very perishable and lose quality due to external factors. For cashews to reach consumers, they often have to go through many difficult stages from steaming cashews, splitting shells, separating silk, drying, sorting, and packing… In that process, more or less, cashew kernels will also suffer damage, which is inevitable. Accordingly, looking with the naked eye to identify the appearance of cashew nuts, we can see more or less the quality of the cashew nuts, whether they are of high quality or not? Here are 5 easy ways to distinguish quality cashews by identifying their appearance
To know the high quality of raw cashew nut kernels or not, the following 5 big factors:
Cashew nuts kernels are less damaged, the better quality they are.
Cashew kernels are completely clean, which means good quality.
The Color Of Cashew Kernels is White, Pale ivory, Light ash which means good quality.
A bigger size Of Cashew kernels means higher quality.
The long expiration date is good quality.
Cashew Less Damaged
The Cashew Kernels in High Quality should be dry, and completely free from living insects, molds, rodent contamination, and insect damage! Cashew nuts kernels are easily damaged by worms (known as black spots on cashews, brown spots, and dark spots on cashews) when dark spots appear on the surface of the cashew kernel, which means they in low quality. The shriveled appearance of the nuts and discolorations such as black dots on cashews can indicate that there are worms in them. Visible holes in cashews can also be a sign of insect presence. These kernels damaged by worms affect the aesthetics and make the seeds taste bitter and acrid. That is why the less damaged the cashew kernels, the better quality they are.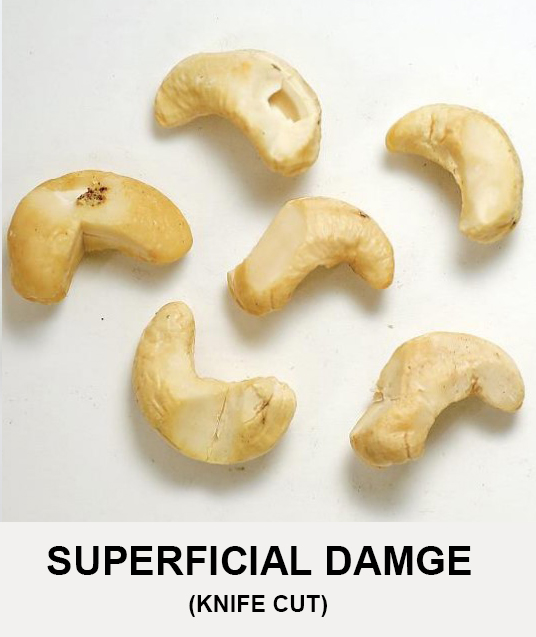 Cashew Kernels Free From Husk
The husk of cashews (cashew testa) is slightly acidic. Although it does not affect our health, it causes an itchy neck and cough when used a lot. While buying cashews, if they are completely clean, means good quality. The fewer husk peels left on the cashew, the better they are.
Color Of Cashew Kernels
In the cashew nut classification system, high-quality cashew nuts mean white whole kernels, not having dark spots or reddish shades on the kernel surface. Do not buy cashew nuts if it turns light yellow, because they are maybe influenced by oil from the shell or longer roasting. White cashew kernels are of higher quality than scorched cashews. High-quality cashew nuts mean white whole kernels, not having dark spots or reddish shades on the kernel surface.
Whole White Cashew Nut Kernels: The entire cashew nut will be of the same and consistent ivory/ white color. This is a higher quality of cashew nut grade.
Scorched Cashew Nut Kernels: Having darker and reddish shades on the kernel surface. This color change could be due to different factors like longer roasting, bug bites, cashew damage, and influenced oil from the shell. This is a lower quality cashew nut grade.
=> Related articles: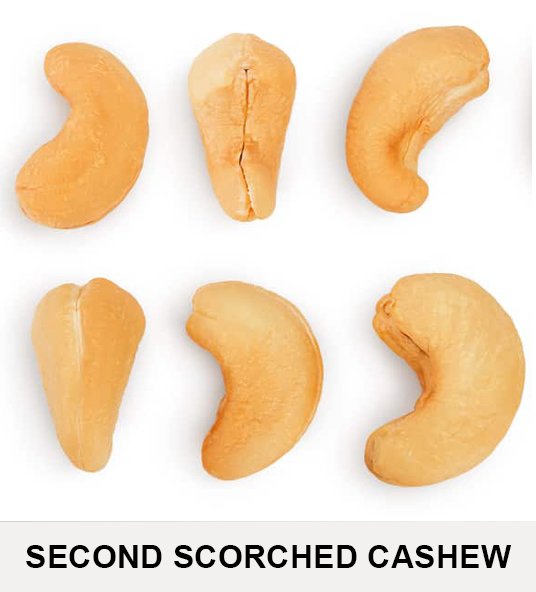 Size Of Cashew Kernels
The larger the cashew kernels, the more delicious they are, the more nutrients in the nut kernels, the greater the value.
For Example – The Top high-quality Vietnam cashew:
Vietnam Cashew W240 is a large, white, whole cashew with non-damaged that has between 220 and 240 nuts/pound (395 – 465 beans/kg) and is known internationally as Premium Large Nuts. This is the highest grade of cashew nuts originating in Vietnam.
Vietnam Cashew W320 is the cashew nut kernels with high quality, whole nuts with non-damaged, and non-split and white, popular whole cashew that would produce between 300 – 320 pieces per pound (453,59 g) – (about 660 – 706 pieces per kg), and is known internationally as Large Nuts
Vietnam Cashew W450 is a small, white, whole-grain cashew that has between 400 and 450 nuts/pound (880 – 990 beans/kg) and is known internationally as Standard Nuts.
Read More => What Difference Between W320 Cashew vs W240 Cashew?
Long Expiration Date
Yes, this is of course! The long expiration date is good. Although cashew nuts have been roasted and dried, Over time, the quality of the seeds and the taste will not be as crispy as before. The shelf life of cashews when well preserved can be up to 1 year. So when buying cashew nuts, you need to store the cashew kernels well. To store cashews, make sure to keep them in a sealed container in a cool and dry place. Cashews should not be stored in the refrigerator or freezer as low temperatures can cause them to become dry and brittle. To keep cashews fresh for an extended period of time, it is best to store them in a tightly sealed plastic container. This will help to keep out any moisture, air, and light, which can cause the cashews to spoil. Always make sure to check the expiration date on the package before buying and to use them within a reasonable time frame.
B. Identify High-Quality Cashew By Smell, Taste, And Texture
What should I look for when buying cashews? Taste and texture know how good quality cashews are and rely on the above external characteristics of cashews, we need to taste cashews to feel their taste and texture from there to evaluate the quality accurately best.
Smell: Fresh, pleasant aroma
Buy cashews that smell fresh. If your cashew smells bad, it is almost certainly rancid. Avoid purchasing cashews that smell bad. It is important to buy cashews that are fresh, as they are healthier and more nutritious. Fresh cashews are also more flavorful and have a better crunch than old, stale cashews.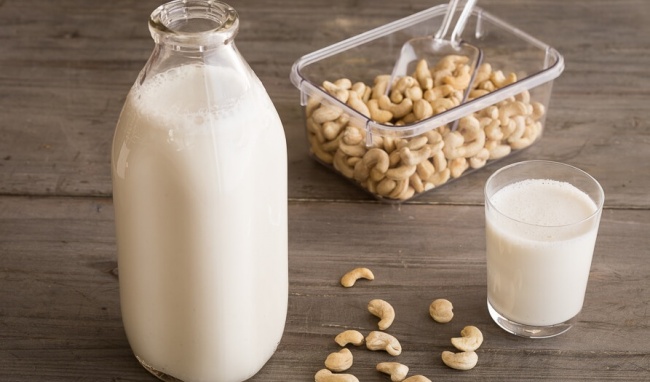 Taste: delicious and greasy
High-quality cashews are delicious and greasy! The cashews that when eaten, have a rich flavor, similar to almonds or peanuts. It can be difficult to distinguish cashew butter from other nut butter like peanut or almond when pureed.
Texture: crispy, fleshy, dry, not oily, not mold
Cashews are delicious when eaten bringing feelings of fleshy, brittle, and dryness… If the cashews do not meet the standards in the processing and storage process, it will create an oily taste, the cashews will become friable instead of crispy, not rancid & have no strange smell like mold. when choosing to buy cashews, it is important to look for ones that have a low moisture content to prevent spoilage. Cashews with a higher moisture content can become moldy or rancid over time. Furthermore, cashews should also be free from any signs of insect damage or discoloration.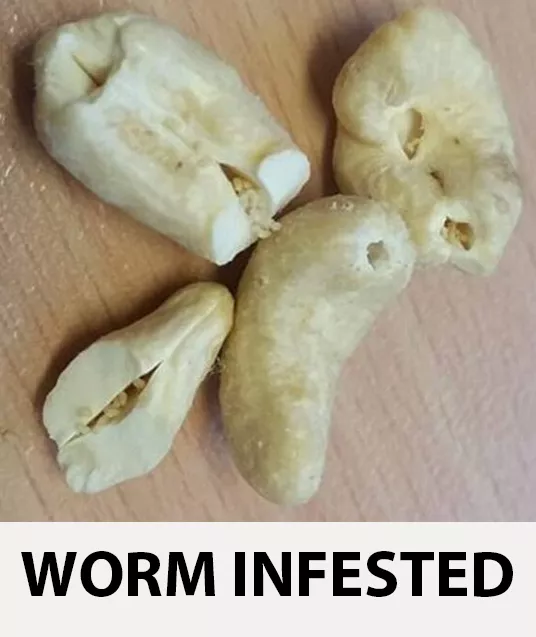 C. The Origin of Cashews
Origin is an often-overlooked factor. But actually, the origin of cashews is a huge factor affecting the deliciousness and quality of cashews. Because in different regions, there are different varieties of cashew trees, so there are certain differences between them such as taste, color, and kernels size, … It should be said that origin is a BIG factor that directly affects the quality of cashew nuts.
In Vietnam, Binh Phuoc cashew nut is home to the best quality Vietnam cashew nut with the highest quality with perfect taste, color, huge grain size, etc. To get this because Binh Phuoc has a climate and the soil are suitable for cashew trees to grow to produce top quality raw cashew nut. This also makes the price of cashew nuts in Binh Phuoc always at a different level compared to other lands in Vietnam.
=> For More Info:
D. Conspiracy of Fake or Artificial Cashew Nuts
There have been different claims that fake or man-made artificial cashew nuts are also available in the market. It is said that this has been achieved by molding cashew flour mix or artificially flavored mixes on cashew kernel molds. Even though there are strong claims on this, being in this cashew nut industry for the past 10 years we have never come across any such artificial kernels in our career.
E. Cashew Kernels Quality Parameters Base-on AFI Standard
AFI classification of cashew kernels:
First Quality: Fancy Uniform kernel color that is white, light yellow, or ivory in color.
Second Quality: Scorched – Kernels that are yellow, light brown, ivory, and light ash-grey in color.
Third Quality: Special Scorched – Kernels that are deep yellow, brown, amber, and light to deep blue in color. They may be slightly shriveled, light-brown speckled, blemished, or otherwise discolored.
Fourth Quality: – Kernels would qualify as First or Second Quality, except that they have pitted spots.
Dessert: – Kernels that may be scraped, deeply scorched, shriveled, deep-brown-speckled, black-speckled, blemished, or otherwise discolored.
=> Related article: Different Grades Of Cashew Kernel, Cashew Grade List Vietnam
Table Of Cashew nut quality parameters:
F. Customer Visit Our Cashew Farms & Factory – Kimmy Farm Vietnam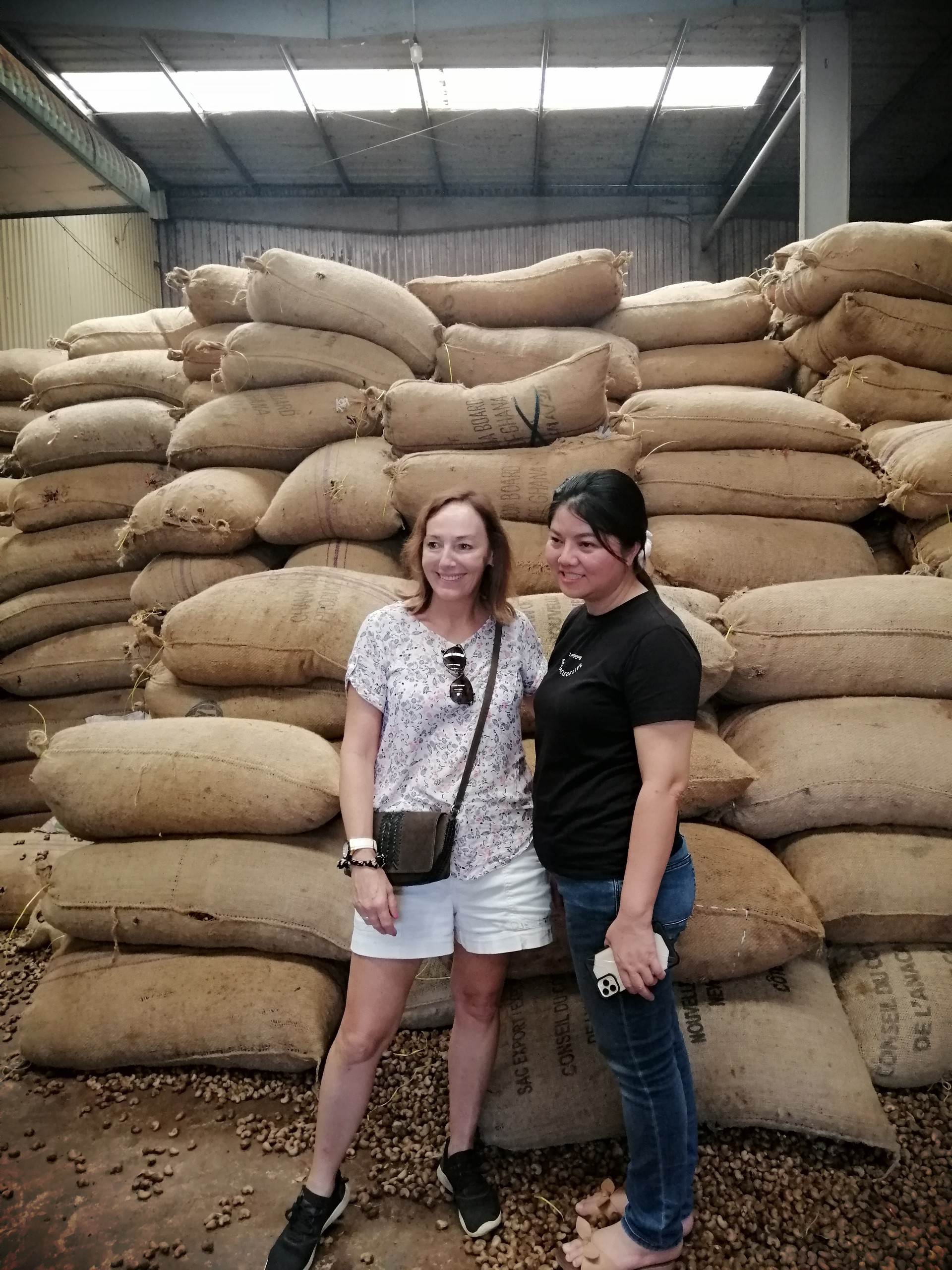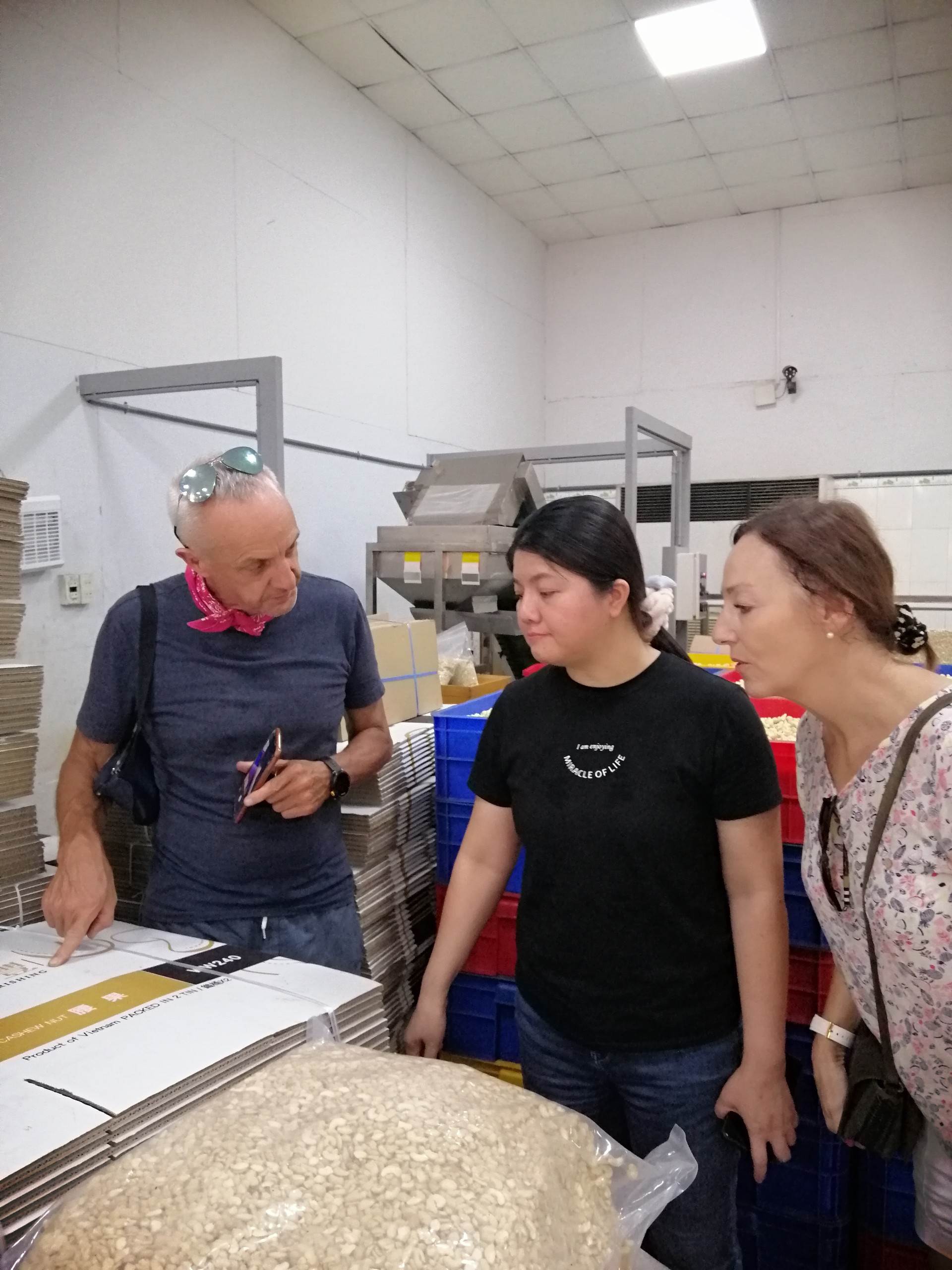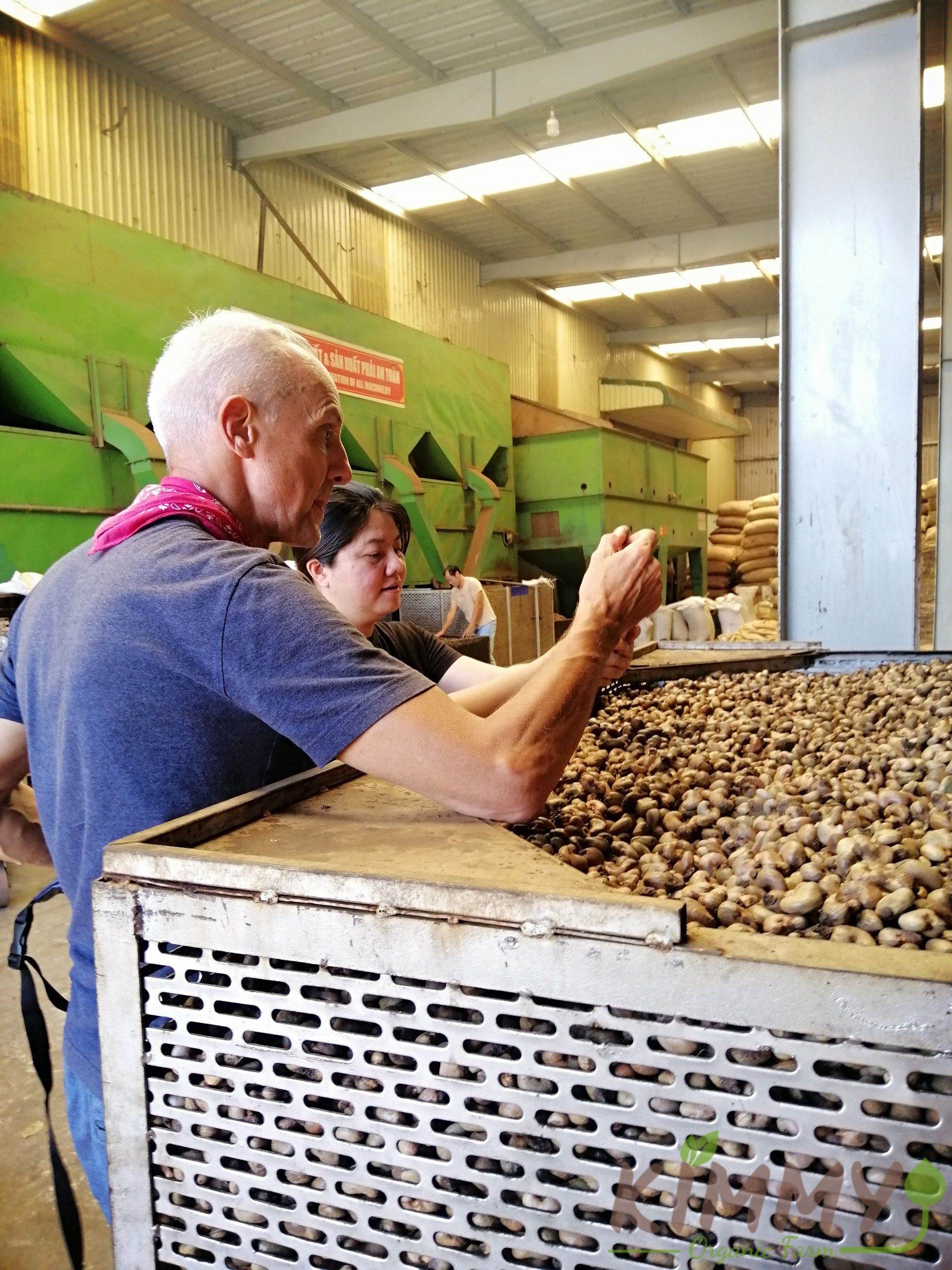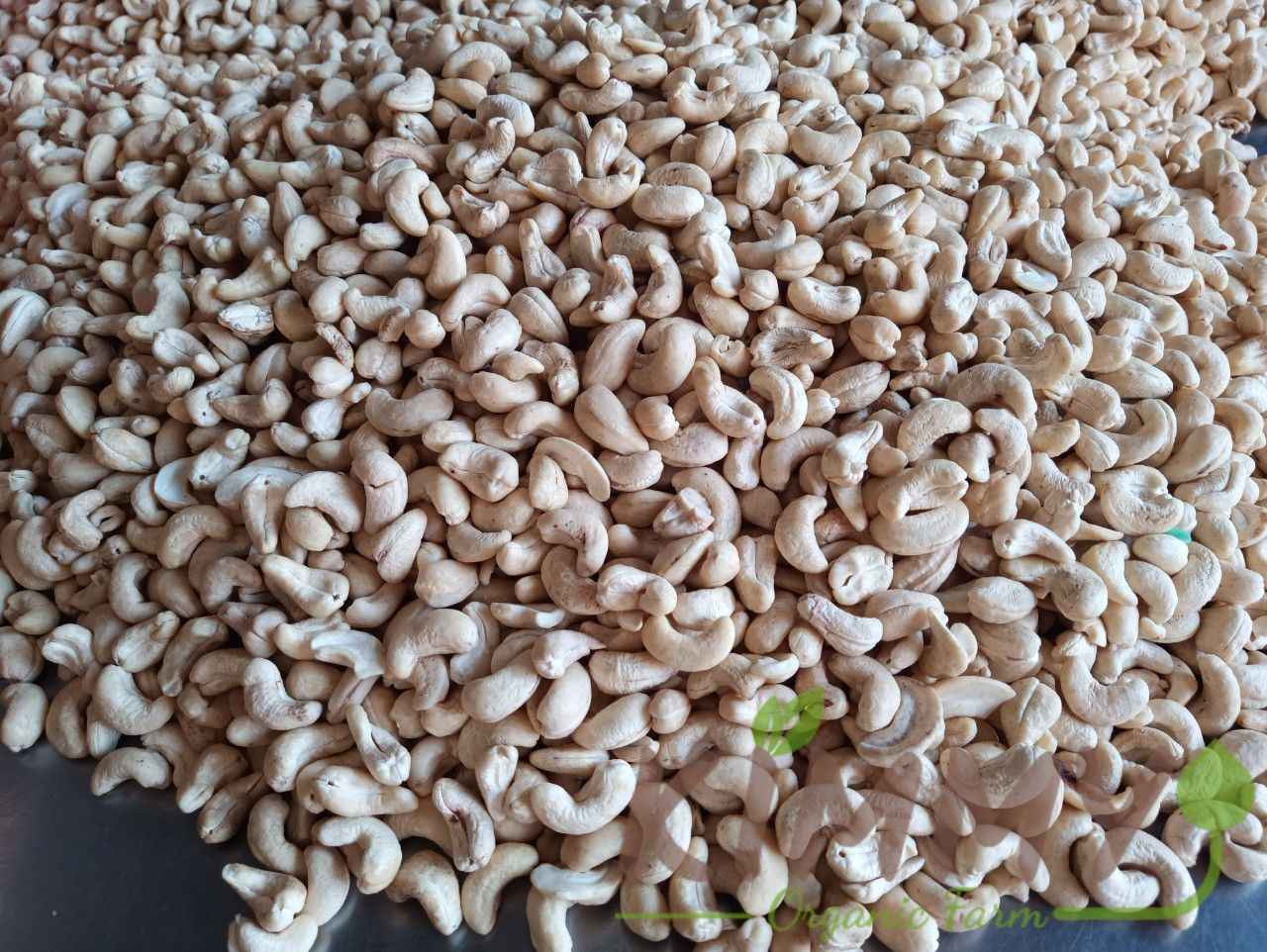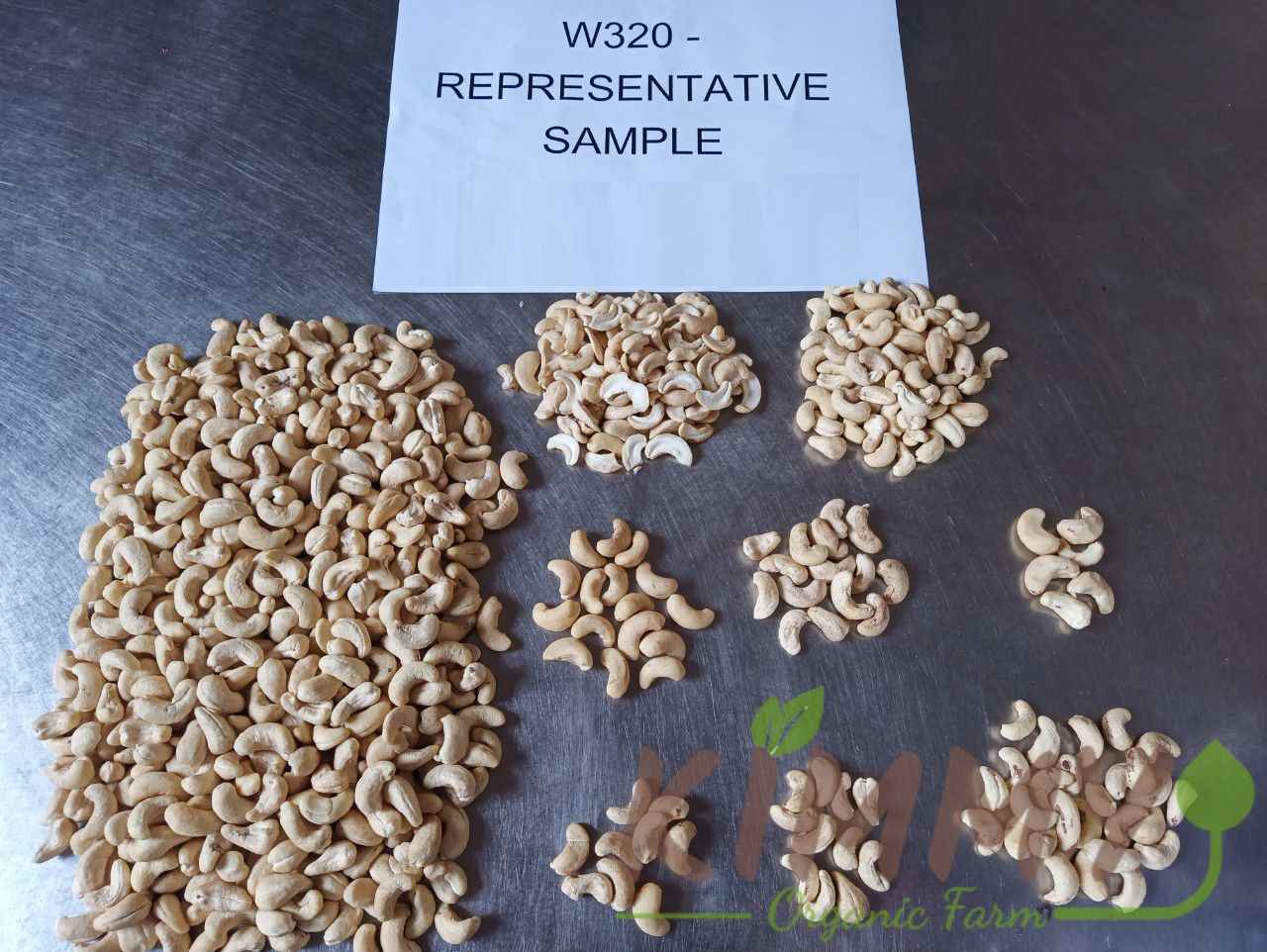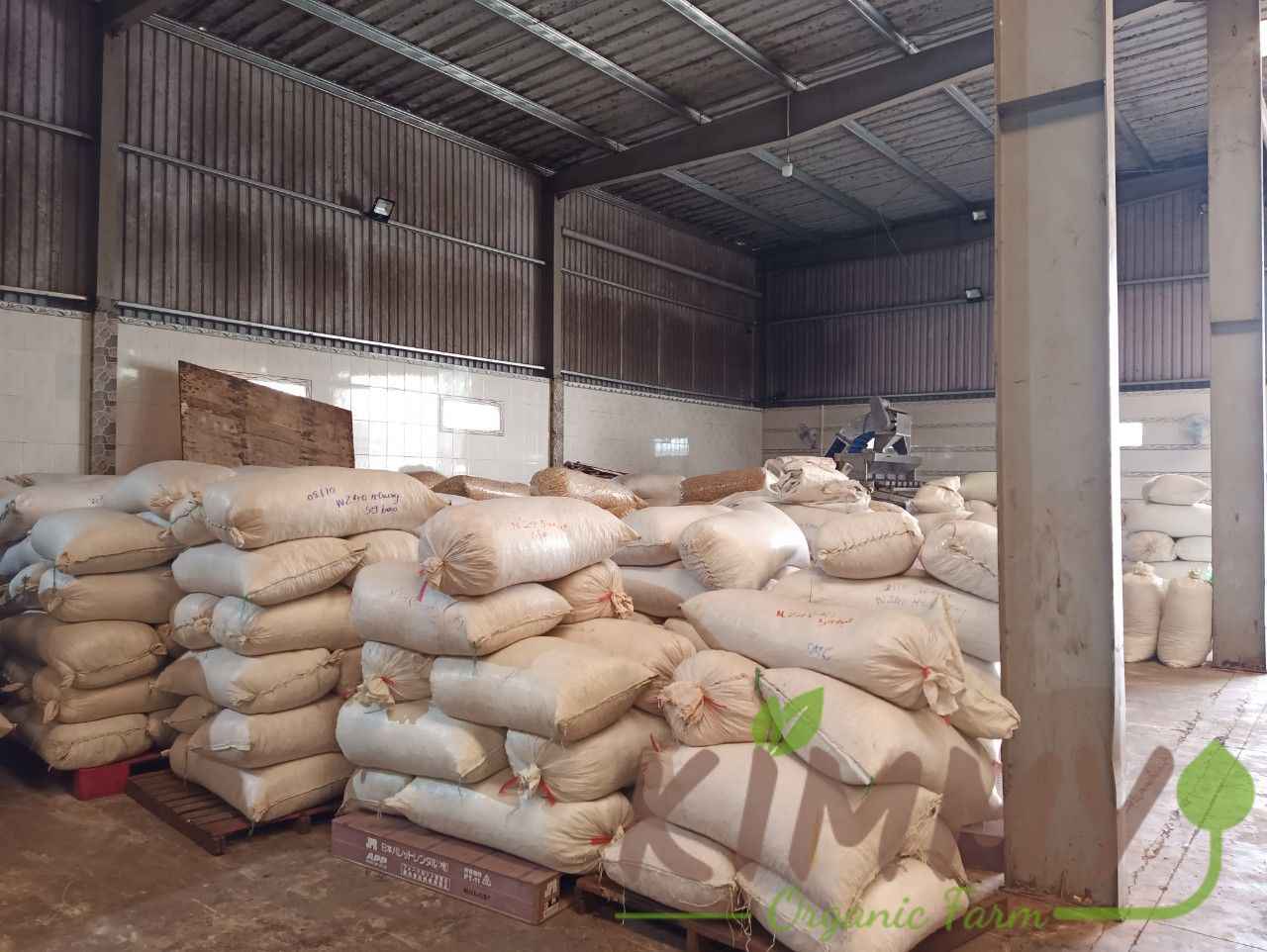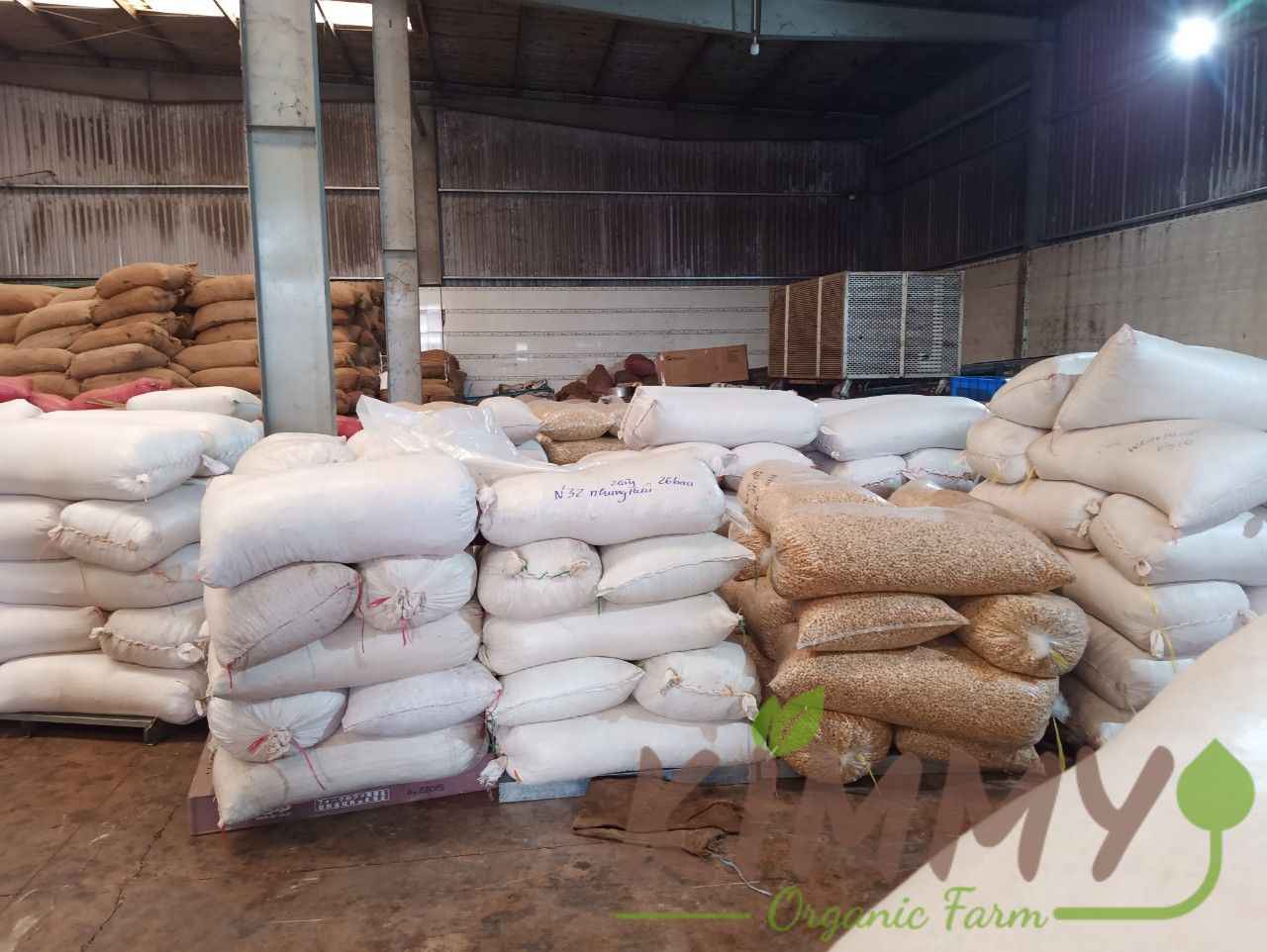 For More About Vietnam Cashew Nut Check here: https://kimmyfarm.com/en/vietnam-cashew-nuts
Our Products Mention In Article: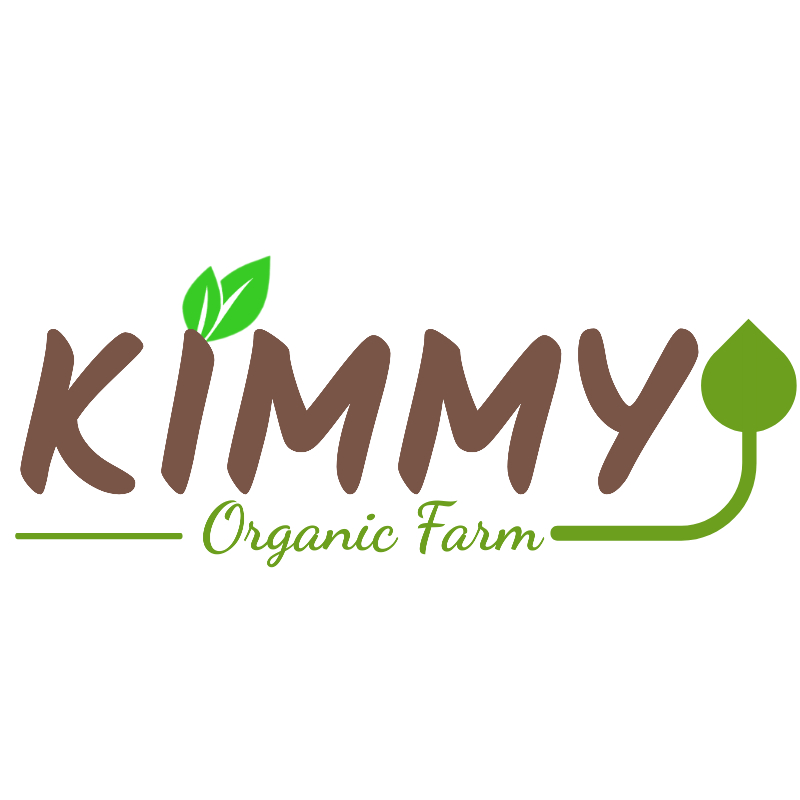 A brand specializing in the production and export of agricultural products in Vietnam. We have a black soldier fly farm in Tay Ninh and a cashew growing area in Binh Phuoc. The main export products of the company are: cashew nuts, cashew nut kernels, black soldier fly, frozen seafood, shrimp, prawns, catfish… from Vietnam.