Cashew Season? The harvesting time of Vietnam cashew nut? When are Vietnam cashews in season?Cashews are a seasonal fruit? Vietnam cashew crop! Yearly, Vietnam cashew farmers only harvest once, the cashew harvest season in Binh Phuoc starts quite early, around the end of January or February, and ends in May or June depending on weather and planting methods. Cashew nuts may be cultivated for both the nut and apple. The cashew tree comes into bearing 3 to 5 years after planting.
When Is Cashew Season In Vietnam ?
Usually, the Cashew harvest season in Binh Phuoc Vietnam starts quite early, around the end of January or February, and ends in May or June depending on weather and planting methods. On the occasion of Tet, Springtime, Binh Phuoc's farmers are more joyful and excited for the new crops. The years of the harvest of cashew comes early, accompanied by the Tet, the image of a farmer harvesting in his gardens is near and far. Fresh Cashew harvesting "bloom" the most in March, average about 1 ton/ha (in good seasons, yields can increase significantly, about 50% compared to average). Binh Phuoc is Vietnam's capital province of cashew nuts, as well-known by many people, because the fertile red basalt soil here helps the cashew trees grow very well, and cashew quality is much more delicious than cashew of other lands.
Cashew harvest season, cashew nut season in Vietnam
Beginning of the season: January, February
End of season: May, June.
@More Info About Vietnam Cashew Nuts
When Is The Best Time To Harvest Cashew Nuts?
Yearly, cashew farmers only harvest once, cashew nuts are collected – dried – stored until the seeds are taken to split on demand and then continue to process. However, it is not a newly harvested season that is from new crops, but cashew nuts stored in warehouses are completely capable of germinating. So whether just harvested or long-harvested, cashew nuts are similar. The first harvest is still superior. The Best Time To Harvest Cashew Nuts is two months after the fruit has set when the cashew fruits take on a pink, red, yellow cast or the nut turns gray. Alternatively, you can wait until the fruit falls to the ground when you know it's ripe.
After harvesting, Proper separation of raw cashew nuts from cashew apple (use knife). Cashew nuts are harvested in crop season, then sun-dried until the moisture of products is 11% max. Remove and discard immature, diseased, shriveled, and damaged nuts along with any foreign. The Best Time To Harvest Cashew Nuts: about 2 months after the blooming
How Are Cashews Harvested In Vietnam
Cashew tree plants flower for 2 or 3 months and fruits mature about 2 months after the blooming. When the whole fruit is fully ripe, it falls to the ground, and harvesting generally involves collecting nuts when they have dropped.
Step by step to Harvest Vietnam Cashew Nuts:
Step 1: Waiting for the cashews until the fruits begin to fall off the cashew tree.
Step 2: Collect the cashew fruits and cashew nuts.
Step 3: Separating the Cashew Nuts from the Cashew Apples.
Step 4: Leave the detached raw cashews nuts in sun to dry, until the moisture of products is 11% max.
Step 5: Deliver raw cashew nuts to the factory to shell cutting.
Step 6: Grading cashew nuts kernel based on AFI Standard.
Step 7: Packing and ready for export around the world
@About Cashew Shells Products: https://kimmyfarm.com/en/vietnam-cashew-nuts/shell
Are Vietnam Cashew Nuts Kernel More Delicious Than Other?
YES! Vietnam Cashews Nut Kernel Often has tasted better and more flavor than others. There has been a long plantation history of cashew in Vietnam. With more than half of a century of cultivating cashew, the Vietnam cashew farmers have accumulated vast experience in planting, catering, and harvesting cashew nuts, where the soil & climate is most suitable for cashew trees. In addition, in Vietnam, there are many manufacturers specializing in producing cashew nuts for export with the best quality. Vietnam exports cashews to more than 90 countries and territories around the world.
What makes high-quality raw Vietnam cashew nuts?
The Vietnam Cashew nuts are much more delicious than cashew of other lands Delicious High-quality Cashews Nuts for Export, It Takes Many Factors:
Harvest at the right time in the season
Well cultivated land, the climate is most suitable
Specialized processing method with experience
Control the classification process
Products are to sell just after harvest
Size: Medium and Small Size.
Shape: Kidney shape with the big round at the beginning and smaller to the ending.
Color: Dark skin inner and nice pale ivory color.
Flavor: Cashews have a rich nutty flavor, similar to almonds or peanuts. When pureed, it may be hard to distinguish cashew butter from other nut butter like peanut or almond.
Texture: Crispy, dry, not rancid & not have a strange smell like mold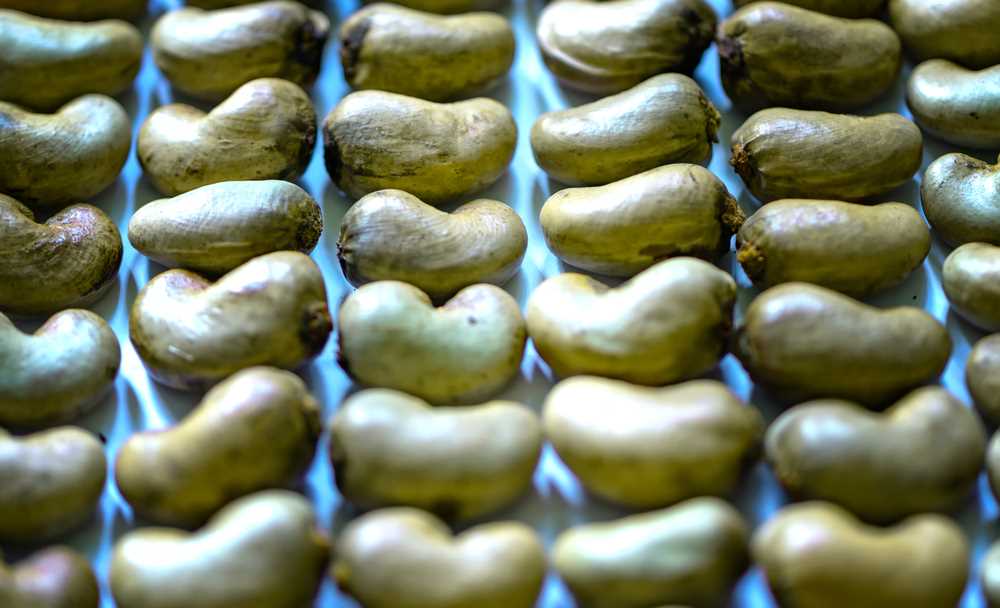 KIMMY CO. Ltd. – Kimmy Vietnam Cashews Farm, originally a farm specializing in growing cashew Vietnam since 2002, we have a cashew growing area in Binh Phuoc, Vietnam. Recently, We are a prominent Cashew Nuts Exporter, Manufacturer, and Supplier in Vietnam. Our Company specializes in receiving export orders for cashew nuts all over the world. Currently, we have been exporting cashew nuts such as W240, W320, WS, LP, DW1, DW2, DW3, BB, Meal… in different quality at different prices, depending on what your needs are. In particular, we have a full range of export standards to Japan, Korea, India, Europe… We are a supply partner for several customers from the EU, Russia, USA, Australia, UAE, India, Singapore, Japan, and many others. Besides, we also have a team of staff with many years of experience working in large processing factories in Vietnam. Certificate: ISO 9001:2015, HACCP code 2003, FSPCA, Vietnam's food safety certificate, HALAL, BRC, FSMA…
Our Contact Infomation – Kimmy's Farm:
Phone/Zalo: 0947729829 (Ms. Hanh)

Whatapps/Viber: +84947729829 (English & VN)
Email: contact@kimmyfarm.com
BFS Farm: Ben Kinh Hamlet, Don Thuan Commune, Bau Bang District, Tay Ninh Province, Vietnam
BFS Farm & Cashew Growing Area: Nghia Binh Commune, Bu Dang District, Binh Phuoc, Vietnam
=> More Product From >>>Vietnam Cashew Nuts Kernel <<<Click Here
=> Customers Also Viewed: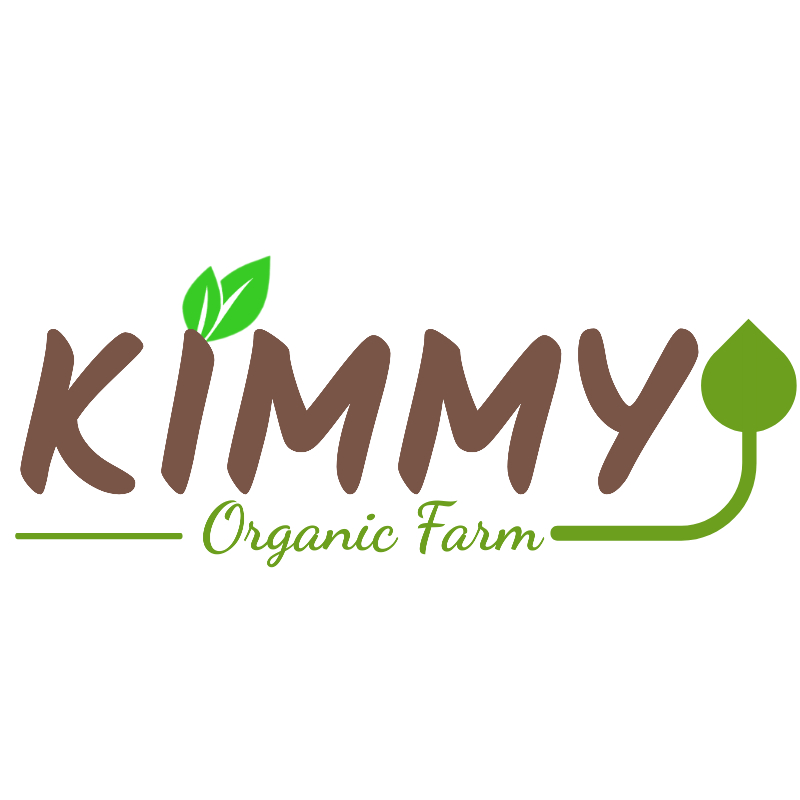 A brand specializing in the production and export of agricultural products in Vietnam. We have a black soldier fly farm in Tay Ninh and a cashew growing area in Binh Phuoc. The main export products of the company are: cashew nuts, cashew nut kernels, black soldier fly, frozen seafood, shrimp, prawns, catfish… from Vietnam.