EnviroFlight LLC is a company specializing in the production of animal feed from insects established in 2009, the company focuses on research and development of foods for sustainable livestock in the US. Recently they announced the construction of a new plant specializing in black soldier fly farming in the US state of Kentucky.
Large Black Soldier Fly Farm In Kentucky, USA
Kentucky Governor Andy Beshear announced December 10, 2020, that EnviroFlight LLC will invest a large amount of money (20 million USD, equivalent to 462 billion VND) in this state to promote the chicken feed industry. sustainable state. It is known that Kentucky is very famous for its chicken industry, it possesses an advanced livestock industry and consumes a huge amount of chicken feed produced in America.
Current old premises of the company: The size of the Ranch is 1.1 hectares in length in Maysville, employing 40 full-time black soldier fly workers.
The new facility is scheduled to be under construction: The Ranch, 1.6 hectares of a new site in Kentucky, employs 73 full-time black soldier fly workers.
@ Note: 1 square meter of BSF larvae can eat about 15 kg of food per day. The scale of 2 boys' pages above is very large.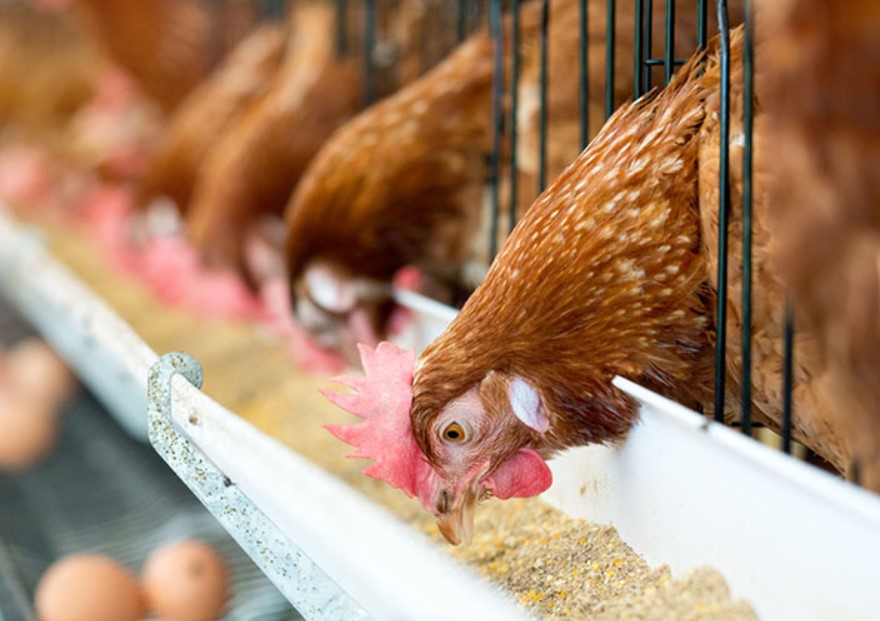 Not Surprised With Factory Establishment
The production of chicken feed using traditional materials such as brown powder, potato powder, tapioca, fishmeal … is increasingly expensive, the price escalation affects the profitability of Large livestock businesses. In addition, the production process of materials for animal feed will have a huge impact on the environment. The use of insects (especially the black soldier fly) is a cheaper and more stable option, as the larvae of this breed eat only agricultural residues and they are harmless friendly and diseases spread to animals and humans.
In addition, since 3/2018, the American Feed Control Association (AAFCO) has agreed to the request of Enterra Feed Corporation to bring insects and larvae to puree (including black soldier flies) into high-quality animal feed for poultry, birds, salmon, arctic fish…, allowing it to be used in large quantities for the US livestock industry.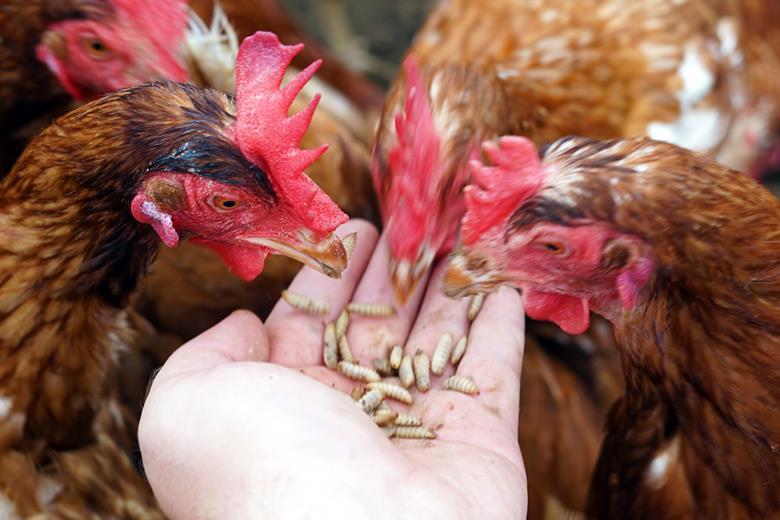 Positive Effects On The Environment
The use of raw materials such as food leftovers from big cities, agricultural residues, livestock waste … as a food sources for BSF larvae will help us to greatly reduce dilemmas about the environment, increasing profits for businesses. It is known that the nutritional content in BSF larvae includes: 43% protein, 34% fat, 6% Calcium, 1.2% Phosphorus ……. believed to be excellent for the chicken industry (even slightly smokier than traditional fishmeal). In particular, the protein of the fly larvae is rich in lysine, 54% of the fat of the larvae is lauric acid, an acid that kills the virus with lipids (such as HIV, measles) as well as Clostridium and protozoa cause disease, supporting chickens to resist disease. In addition, the construction of black soldier fly breeding facilities saves space and area and does not cause any air pollution, soil pollution, water pollution, noise pollution for the surrounding area.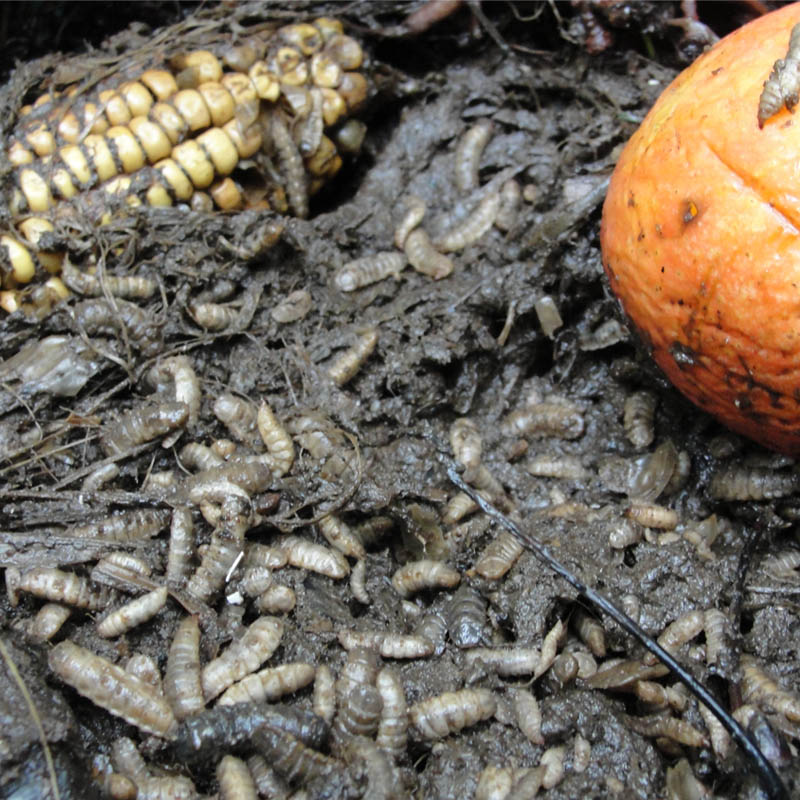 The article is written by KIMMY – Kimmy Farm in Ho Chi Minh City specializes in providing products related to BSF such as: Fly eggs, larvae, larvae, fly larvae … We have a soldier fly farm. black in the clean agricultural farming area in Binh Phuoc, Tay Ninh and has a representative office in Ho Chi Minh City for your convenience. We are a clean and modern agricultural farm with the desire to share the best with many people and develop the Clean agricultural ecosystem of Vietnam. Please contact us if you are in need of supplies for BSF. Hope the article about "Information: Black Soldier Fly Fat AWME Substance Similar to Antibacterial Resistance" is helpful for you.
@Check More Info Here: Vietnam Black Soldier Fly Farm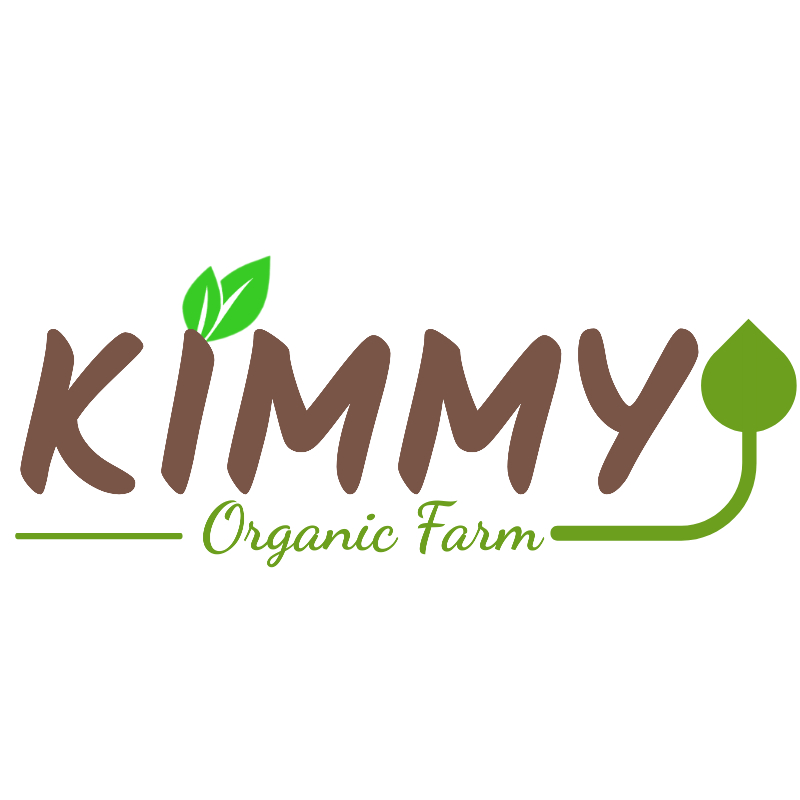 A brand specializing in the production and export of agricultural products in Vietnam. We have a black soldier fly farm in Tay Ninh and a cashew growing area in Binh Phuoc. The main export products of the company are: cashew nuts, cashew nut kernels, black soldier fly, frozen seafood, shrimp, prawns, catfish… from Vietnam.