What Kinds of Cashews Kernels are good for making milk? Which Kind of Broken Cashew Milk is the Best? – What types of nuts are commonly used to make cashew milk? Cashews are delicious high-quality nuts with many nutrients. Because of their high nutritional value, they are often used to prepare a variety of nutritious dishes. Among the nutritious dishes, cashew milk is the most famous. However, to make delicious cashew milk, we need to find out which delicious cashew nuts are best used to make cashew milk? Let's find out with Kimmy Farm in the article below.
Nutrients Value in Cashew Milk
Cashew milk contains healthy fats, protein, and a variety of vitamins and minerals… Most of the fat in this highly nutritious beverage comes from health-promoting unsaturated fatty acids. heart and bring other benefits.
=> Related Article: Cashew Milk – A Healthy Alternative to Dairy Milk
Nutritional value of cashews in 100 grams of edible include:
Energy: 605 Kcal
Protein: 18.4 grams
Glucid: 28.7 grams
Lipids: 46.3 grams
Fiber: 0.6 grams
Vitamin E: 0.9 mg
Vitamin K: 34.1 mg
Vitamin B6: 0.417 mg
Zinc: 7 mg
Calcium: 28 mg
Sodium: 12 mg
Potassium: 660 mg
Magnesium: 292 mg
Folate: 25 mcg ….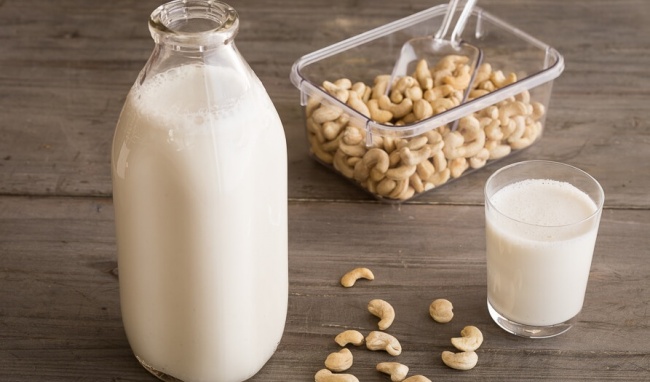 Benefits of Cashew Milk
According to nutritionists, cashew milk provides many nutrients that can replace other types of animal milk. Because cashew milk is plant-based milk, it does not cause allergies for users and does not contain lactose – a substance that causes indigestion and increases the amount of acid in the stomach. Therefore, cashew milk is not only safe for users but also brings many health benefits.
Top 5 Benefits of Cashew Milk:
Less allergenic to humans.
Easily absorb nutrients.
Supplementing many nutrients, vitamins, and minerals.
Does not cause obesity for drinkers.
Improve immune system.
…
Which Cashews Kernels Are Best for Cashew Milk?
1/2 Broken Cashew Nuts WS
1/4 Large Broken Cashew Nuts LP
1/8 Small Broken Cashews SP
Granules Cashews BB
=> Read more: Vietnam cashew kernels
WS Cashew Nuts:
Cashew nut WS grade (or: white splits cashew, cashew white splits, cashew splits nuts, cashew WS, raw white split cashew nuts, raw split cashew nuts) is a cashew nut kernel split naturally lengthwise and is known to be international as White Splits Cashew Nuts Kernel. They are often used to make: salted cashew nuts, honey cashews, chili garlic cashews, wasabi cashews, Snack … and many other products that need to use cashew nuts. In the cashew nut classification system, the more advanced nuts are, the bigger they are, the tastier they taste, and the more nutrients in the nut, and the greater the value. So, the WS white cashew kernel is a type of cashew that is loved by many countries around the world, with great demand for ordering in Vietnam. The name WS has 2 parts in it, WS cashew nut meaning: W stands for "White" cashews, and S stands for Broken "Splits" Cashews.
=> Read more: WS Cashew Nut Vietnam White Splits Cashews
LP Cashew Nuts:
Cashew nut LP grade (or: Large Pieces cashew, cashew large pieces, cashew lp, lp cashew) is a cashew nut that broken into large pieces, internationally as LP cashew. They have a nutty flavor and a rich taste to be USED in recipes of Broken salted cashew nuts, salt-roasted cashews, or to be processed by salting, sugaring, flavoring, roasting, oil frying, or industrial processing into cashew cheese or cashew butter … The name LP has 2 parts in it, LP cashew nut means:
L stands for "Large" cashews.
P stands for Broken "Pieces" Cashews
=> Read more: LP Cashew Vietnam Large Pieces Of Cashew Nuts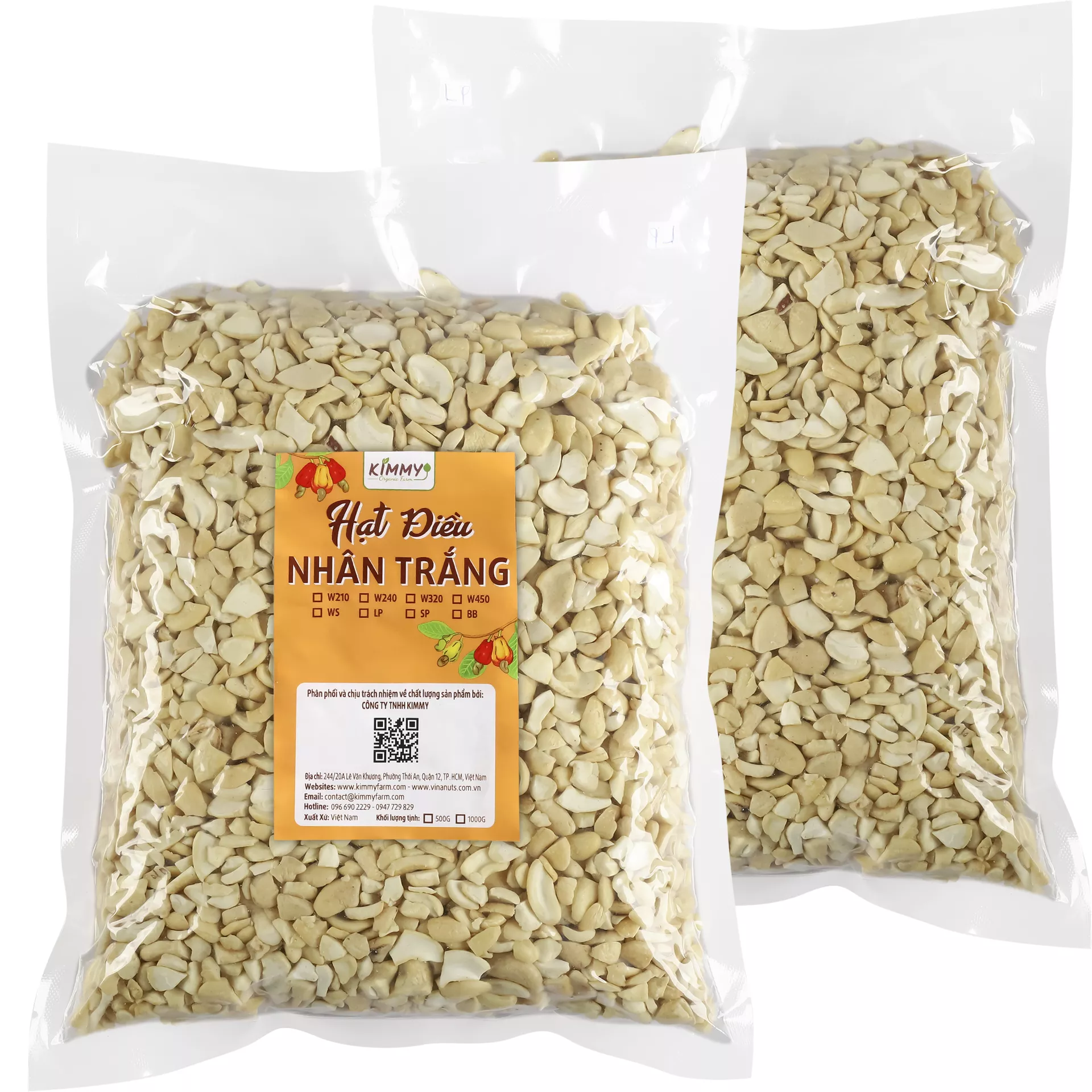 SP Cashew Nuts:
Cashew nut SP grade (or: Small Pieces cashew, cashew small pieces) is a cashew nut that is broken into large pieces, internationally as SP cashew. The name SP has 2 parts in it, SP cashew nut means:
S stands for "Small" cashews.
P stands for Broken "Pieces" Cashews
SP is used in the food industry to make:
Cheap Food
Cheap Snack
Cashew cookies
Cashew nut biscuit
Cookies vegan
Cashew Pastry
Cashew chocolate
Cashew chocolate chip cookies
…..
=> Read more: SP Cashew Vietnam Small Pieces Of Cashew Nuts
BB Cashew Vietnam Baby Bits Granules Cashews
Cashew nut BB grade (or: cashew baby bits pieces) is a cashew nut that is broken into very small pieces, internationally as BB cashew.
=> Read more: BB Cashew Vietnam Baby Bits Granules Cashews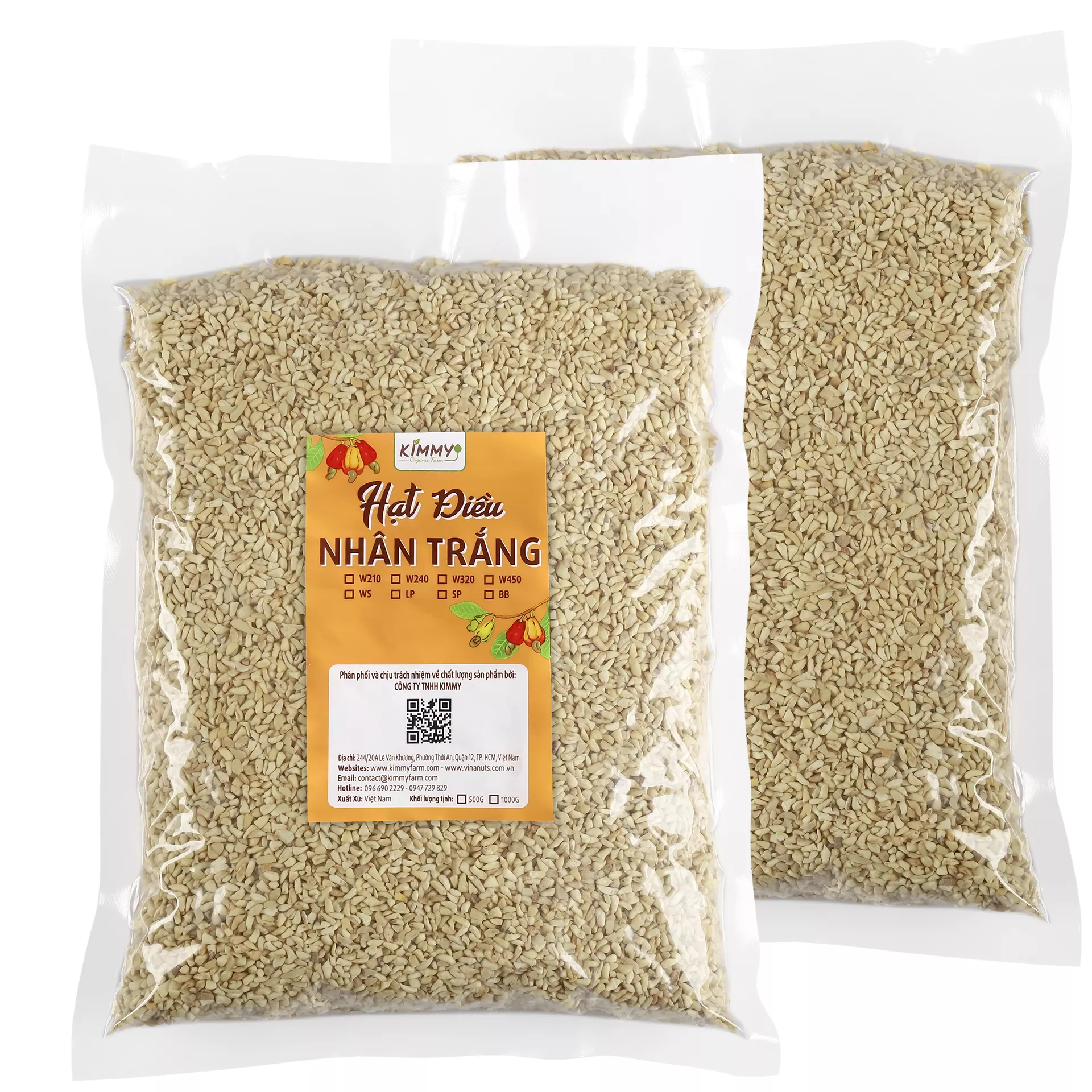 4 Basic Steps To Make Cashew Milk:
Step 1: Before making nut milk, you should soak in water for about 7-10 hours and then rinse it with water.
Step 2: Put the remote and water in the blender. Then you can combine again for the 2nd time to be more compatible.
Step 3: Park the control and output something to the specified conditions. We get a moderate amount of nut milk, then bring it on the stove at a medium temperature for about 5-10 minutes, then turn off the stove.
Step 4: Let the milk cool and start waking up. You can add a little cocoa to add more flavor to the drink.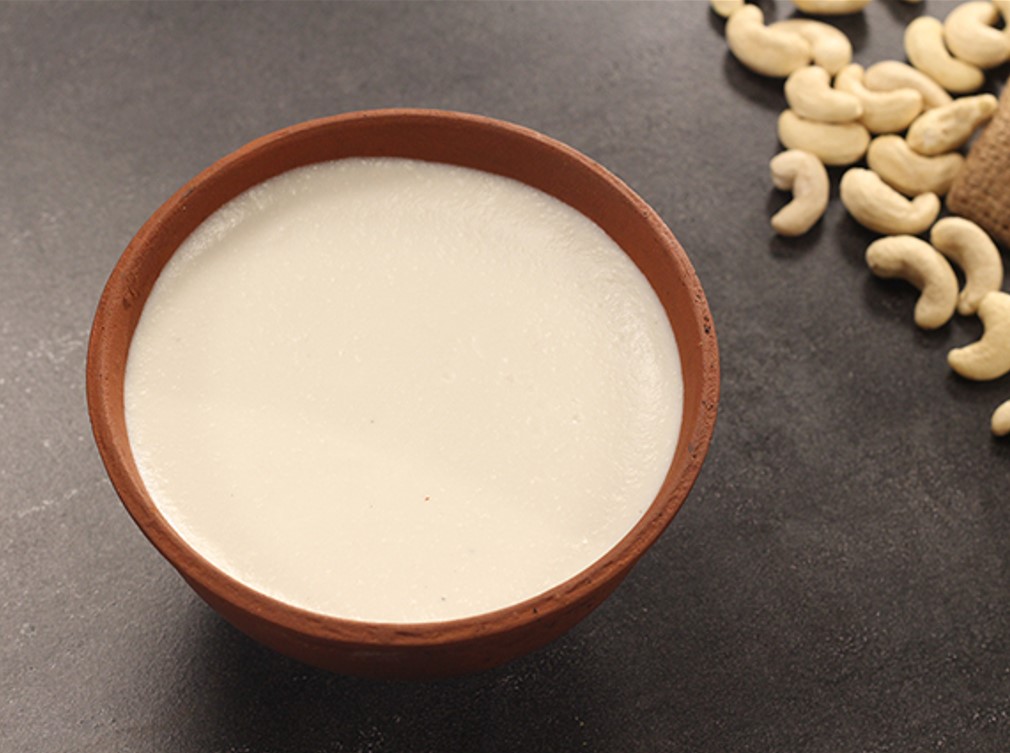 Should milk be made from Fresh Cashews or Roasted Cashews?
When processed with fresh cashews, it will retain moisture as well as not lose some nutrients. However, in general, you can choose any type to make cashew milk, because each type will give a different flavor and it is not always possible to find fresh nuts. When buying dried seeds, it takes a little longer to process and takes more time.
=> Read more: Cashews Are Rich In Zinc Help To Boost Immune Healthy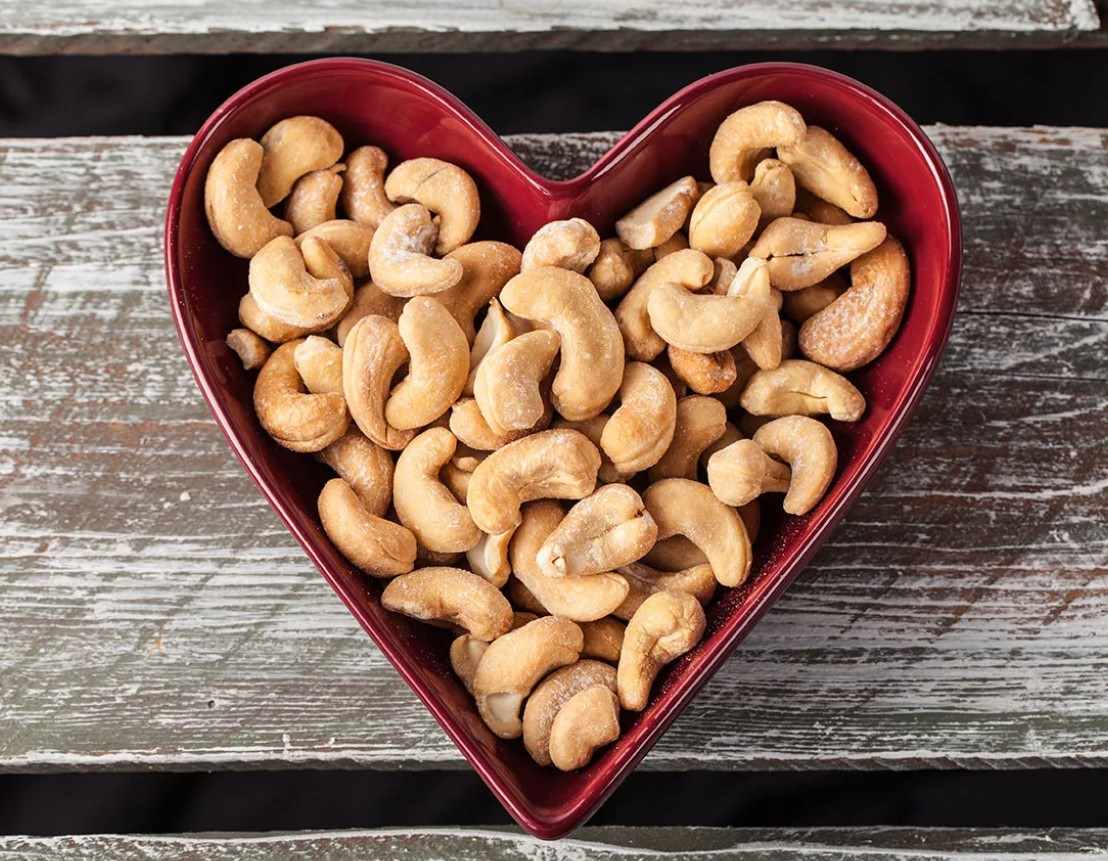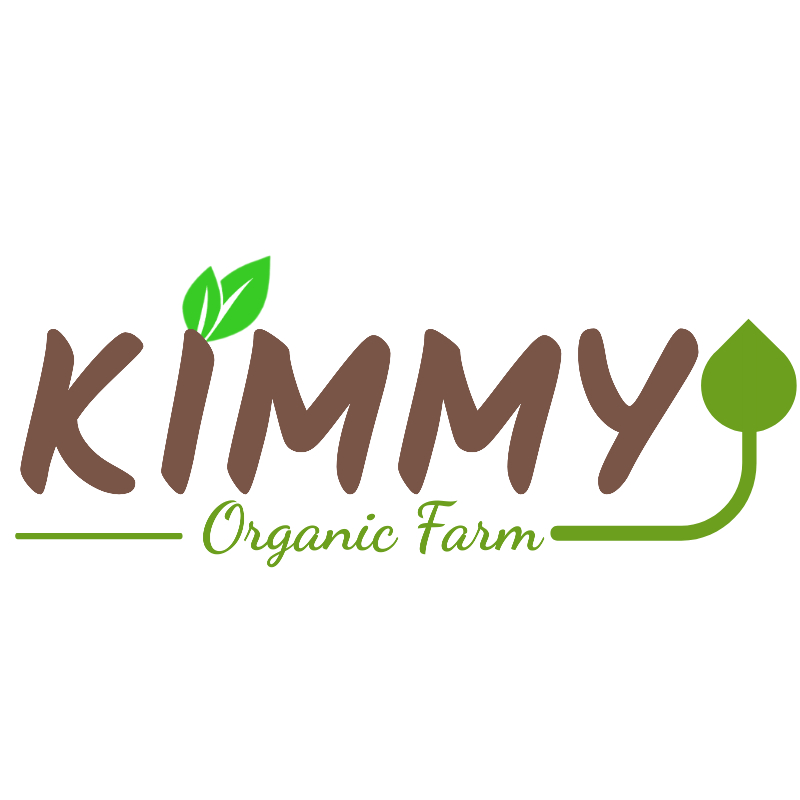 A brand specializing in the production and export of agricultural products in Vietnam. We have a black soldier fly farm in Tay Ninh and a cashew growing area in Binh Phuoc. The main export products of the company are: cashew nuts, cashew nut kernels, black soldier fly, frozen seafood, shrimp, prawns, catfish… from Vietnam.